JAM JARS & Next Door Houses
University of Applied Arts
In search for answers about myself I started researching for my diploma collection mainly in the field of psychology. What I found, amongst several other interesting ideas, was a thesis written by German/American Psychoanalyst Erik Erikson. He states in his theorem a series of eight stages which claim that a healthy individual has to pass them from infancy to late adulthood. For a "normal" person stages are present at their birth but only unfold in time, influenced by their biological development and surrounding environment. Erikson built up the idea to see every stage as a mission, once completed successfully the individual is able to move on to the next. If one is not able to complete a stage successfully, either it will harm the once healthy personality or might lead to future problems in behavior. Therefore it is not necessarily required to complete a stage to be able to move on. For a healthy development of one's psyche it should be completed. 
Each stage confronts the individual with a conflict, if successfully solved it will inherit a life defining attribute: For example in the first stage (under two years of age) the infant is subconsciously waging between trust and mistrust.
If solved the claimed attribute will be hope. For the seven remaining the attributes will be will, purpose, competency, fidelity, love, care and wisdom. 
Based on Erik Erikson's thesis I translated it creatively to my collection "Jam Jars &Next Door Houses" by creating four capsule collections, each describing two of the eight stages of psychological development by shape, color and technique.The color concept I chose is based on my belief that the matter of a human body does not change much during their presence on earth. It just grows, gets bigger sometimes, or adjusts its chemical composition once in a while. But the overall material stays the same. 
Therefore, the color concept is very balanced and consists mainly of nude shades. The turquoise and shimmering elements represent the change in chemical composition due to episodes like adolescence, hormonal adjustments and finally the decay of the human body. My work is about evolving one's shape from a rigid foundation to a fluid and almost boundless silhouette. The development of the human psyche starts out with a very narrow concept but presenting an endless amount of possibilities to hopefully emerge to a fully grown human being that is able to contribute positively to society.​​​​​​​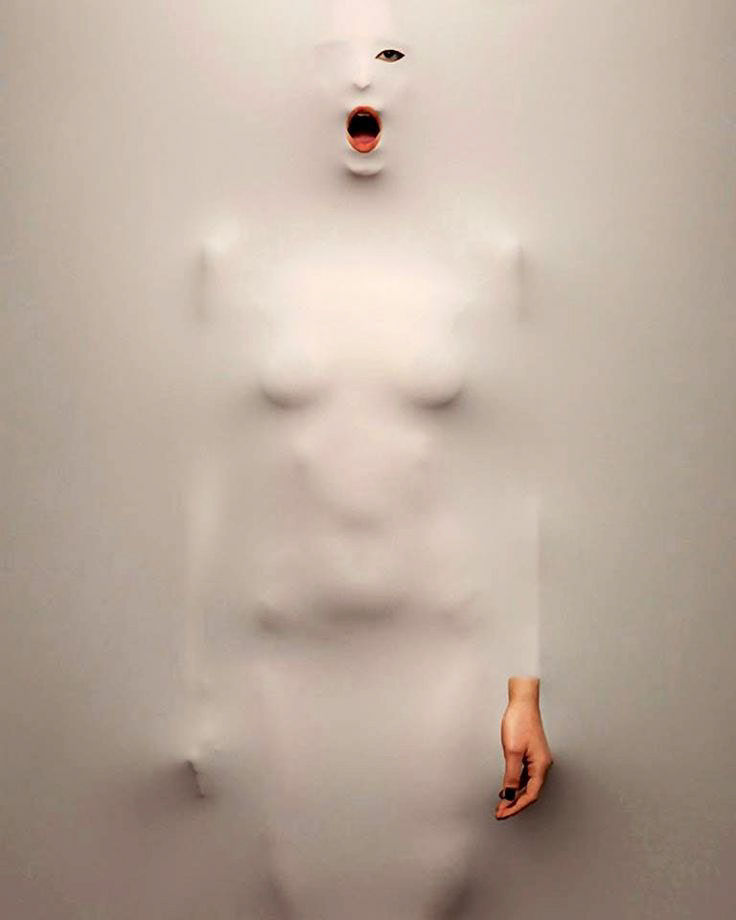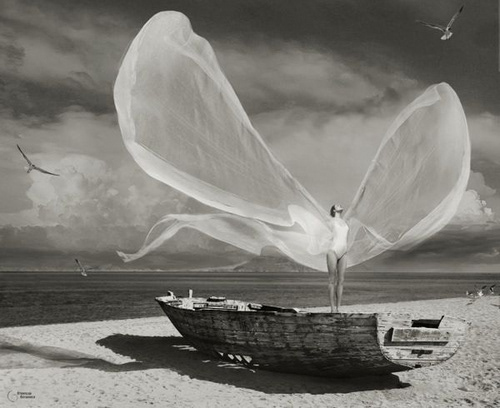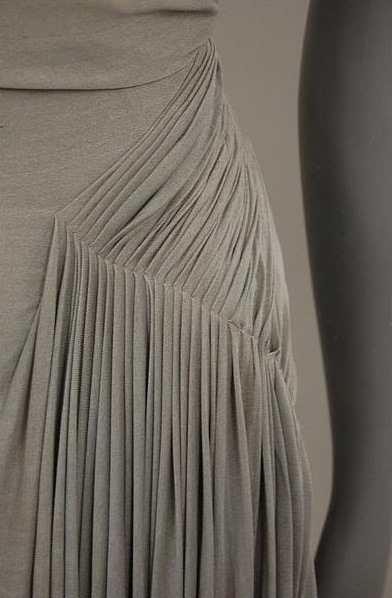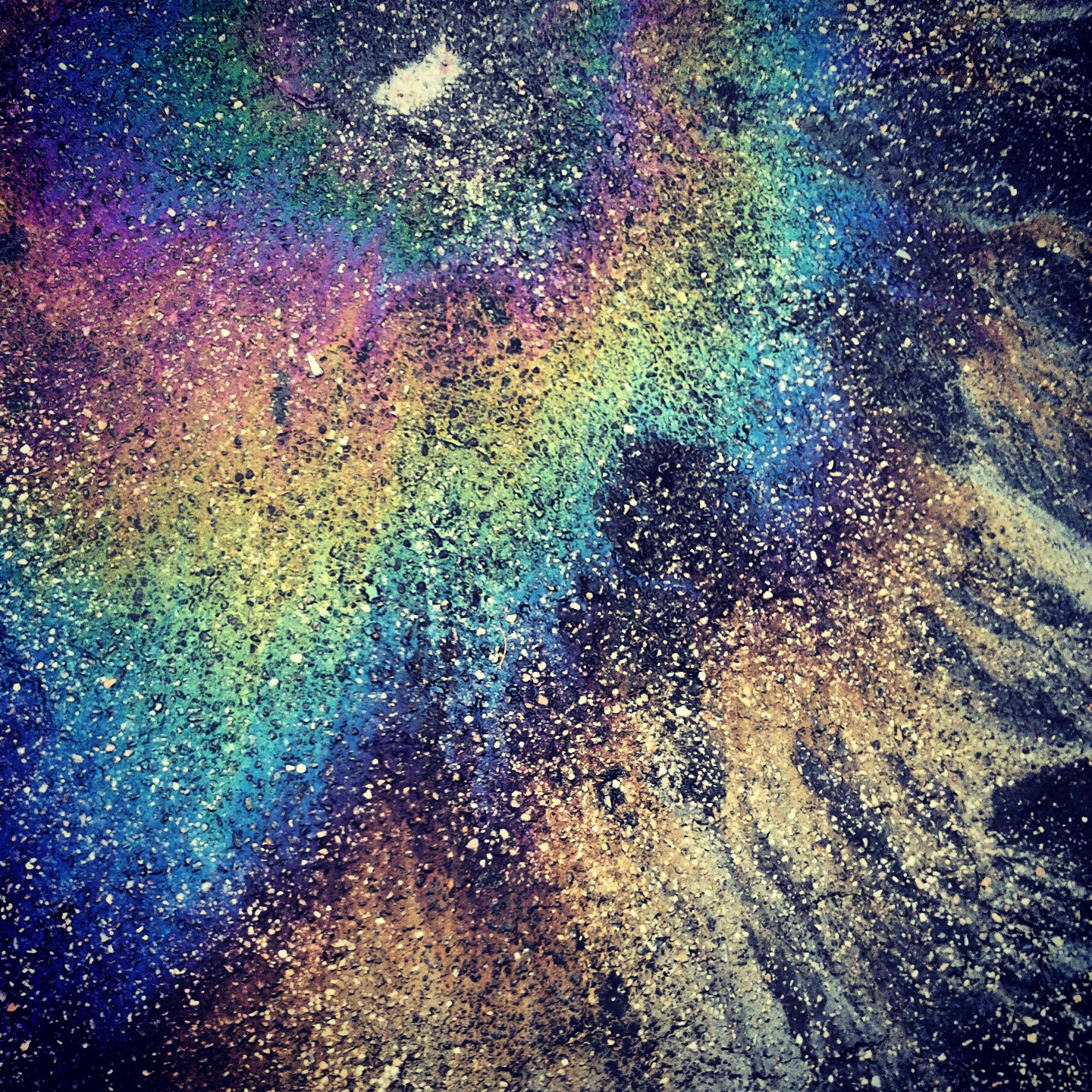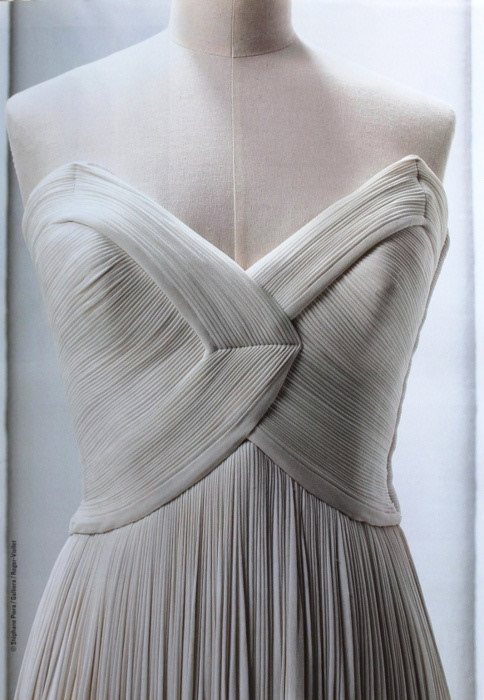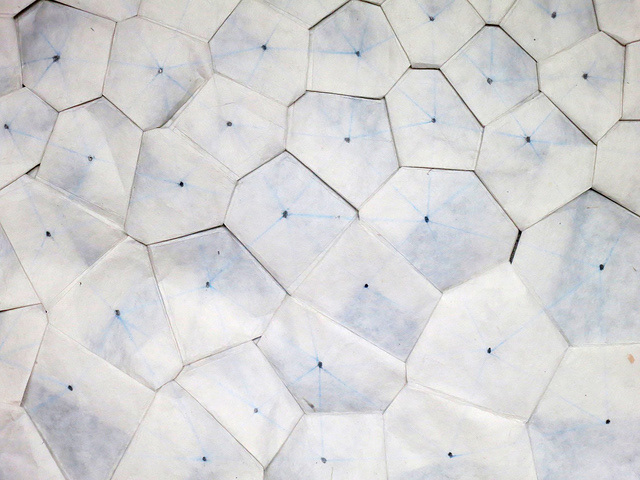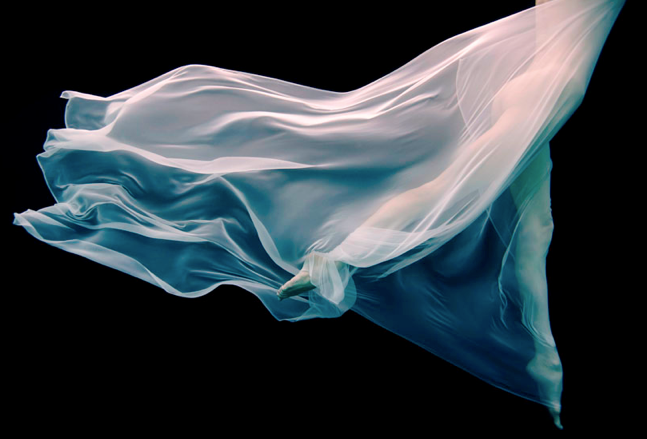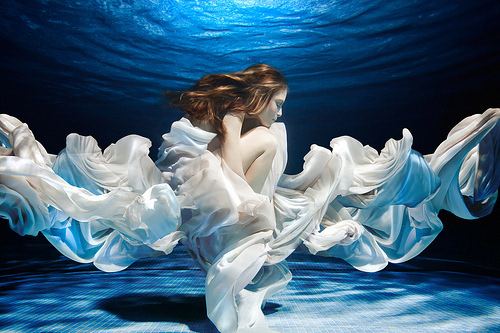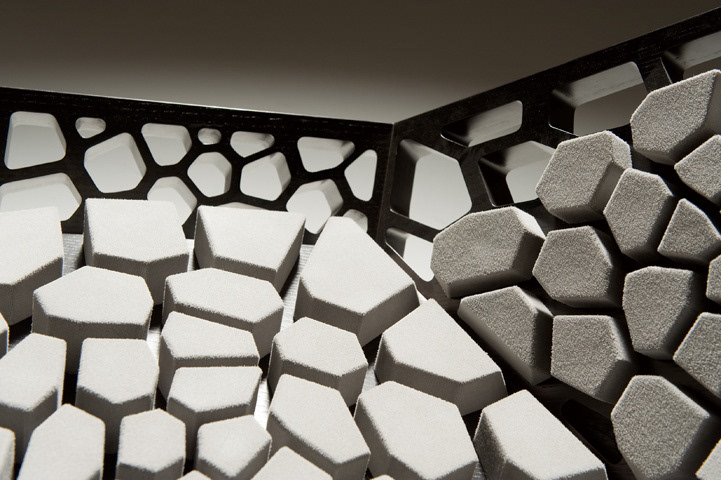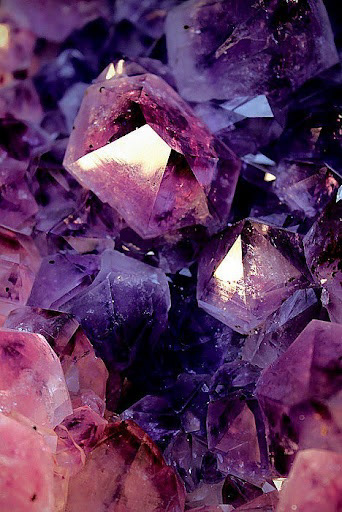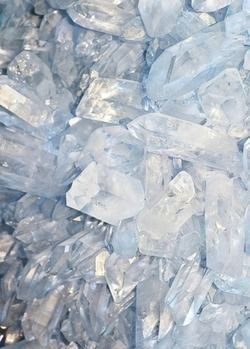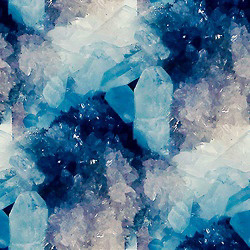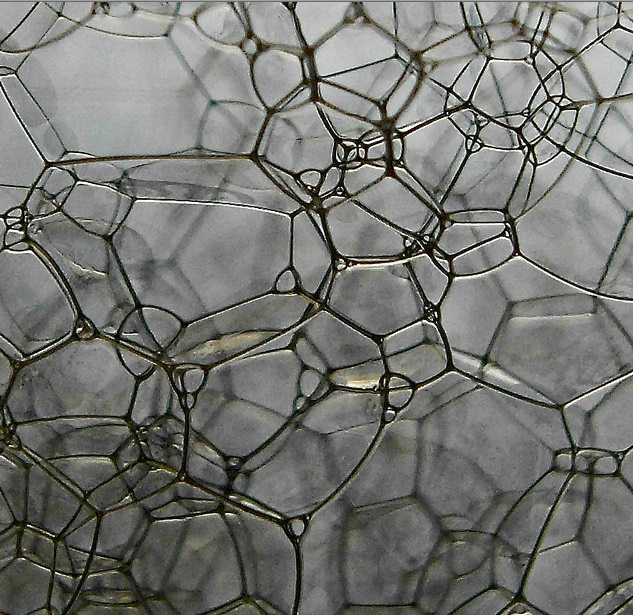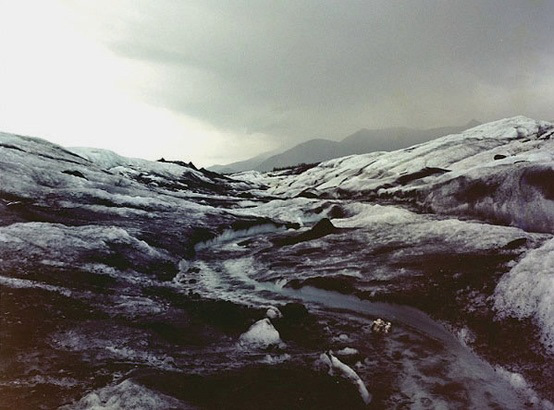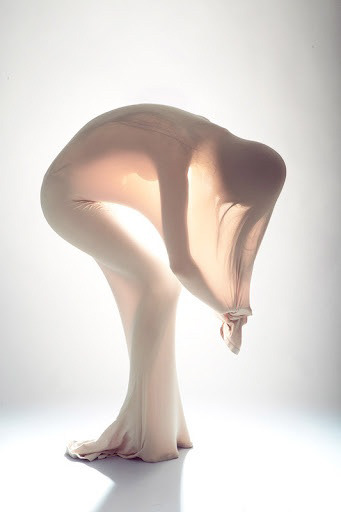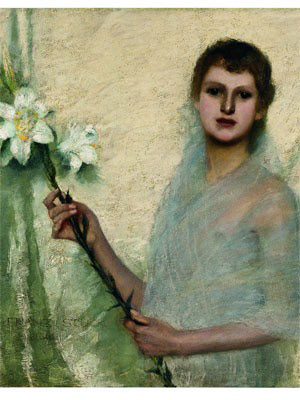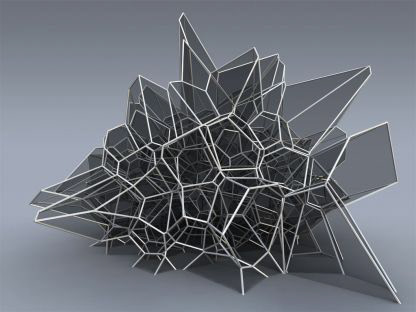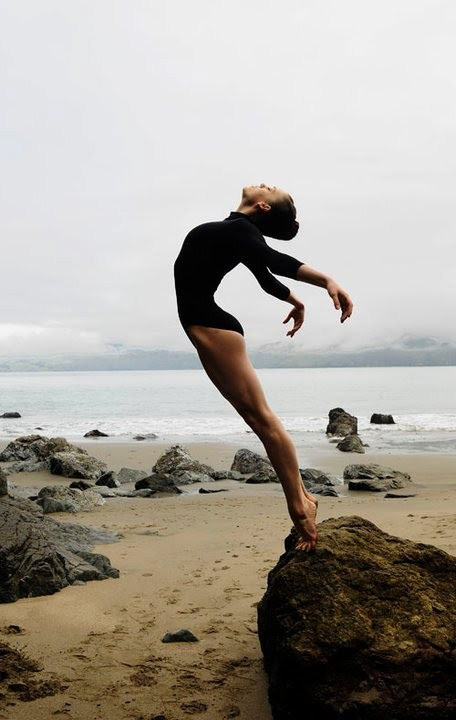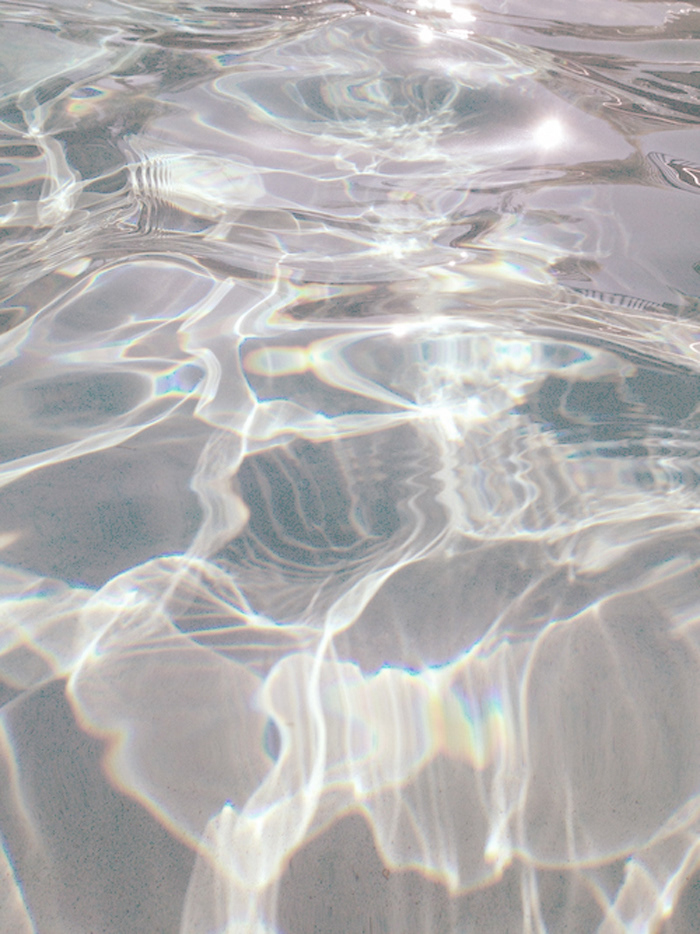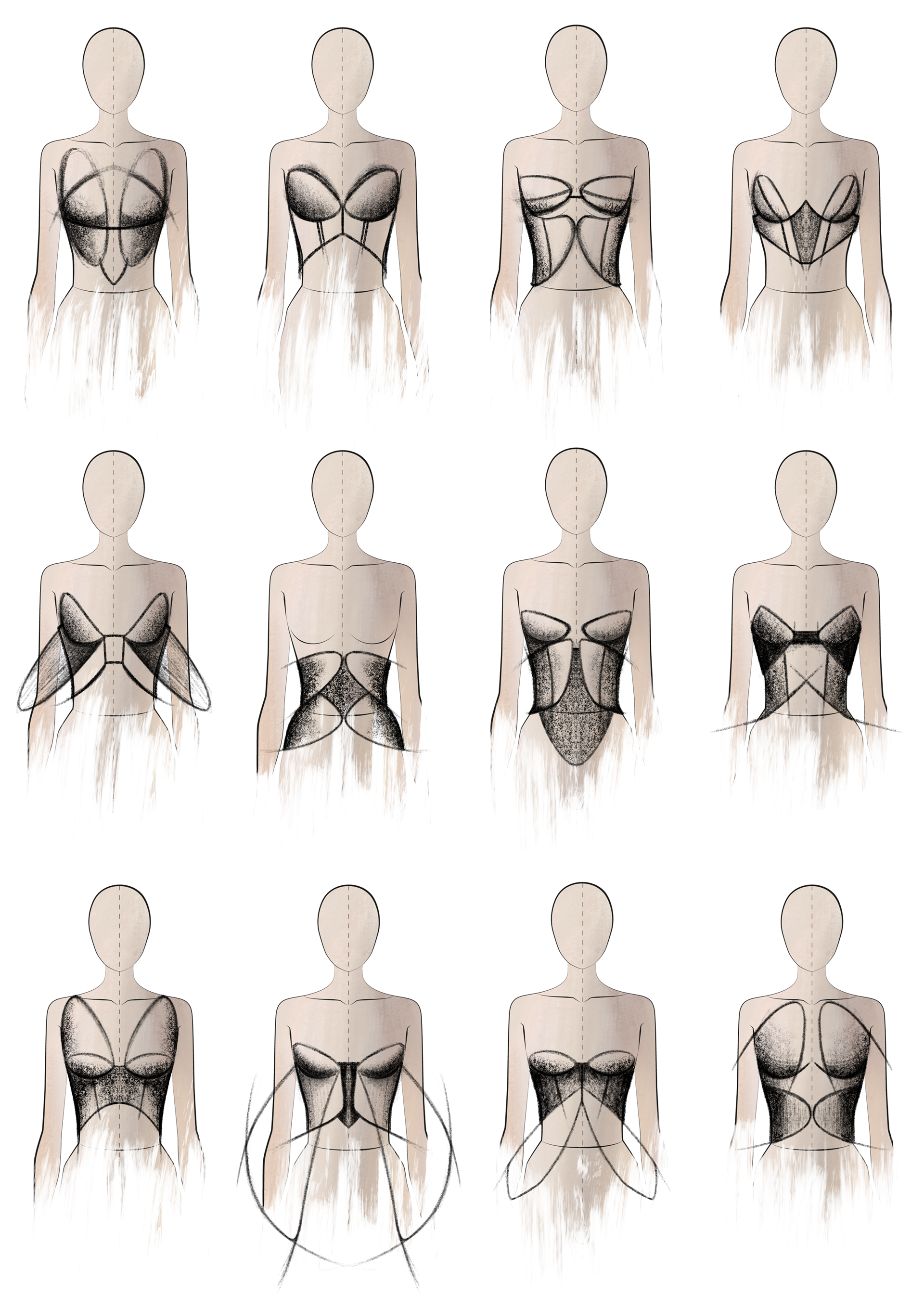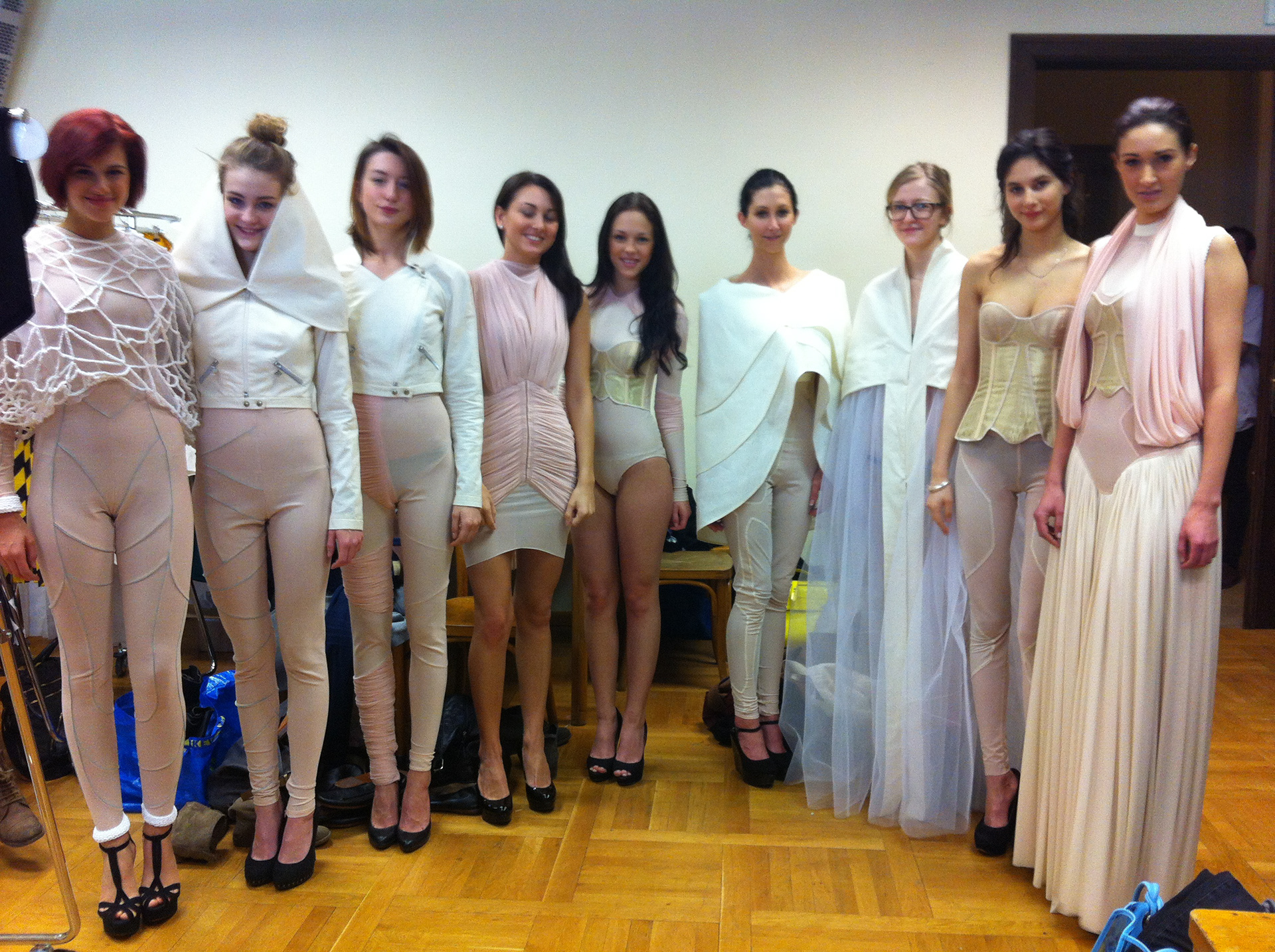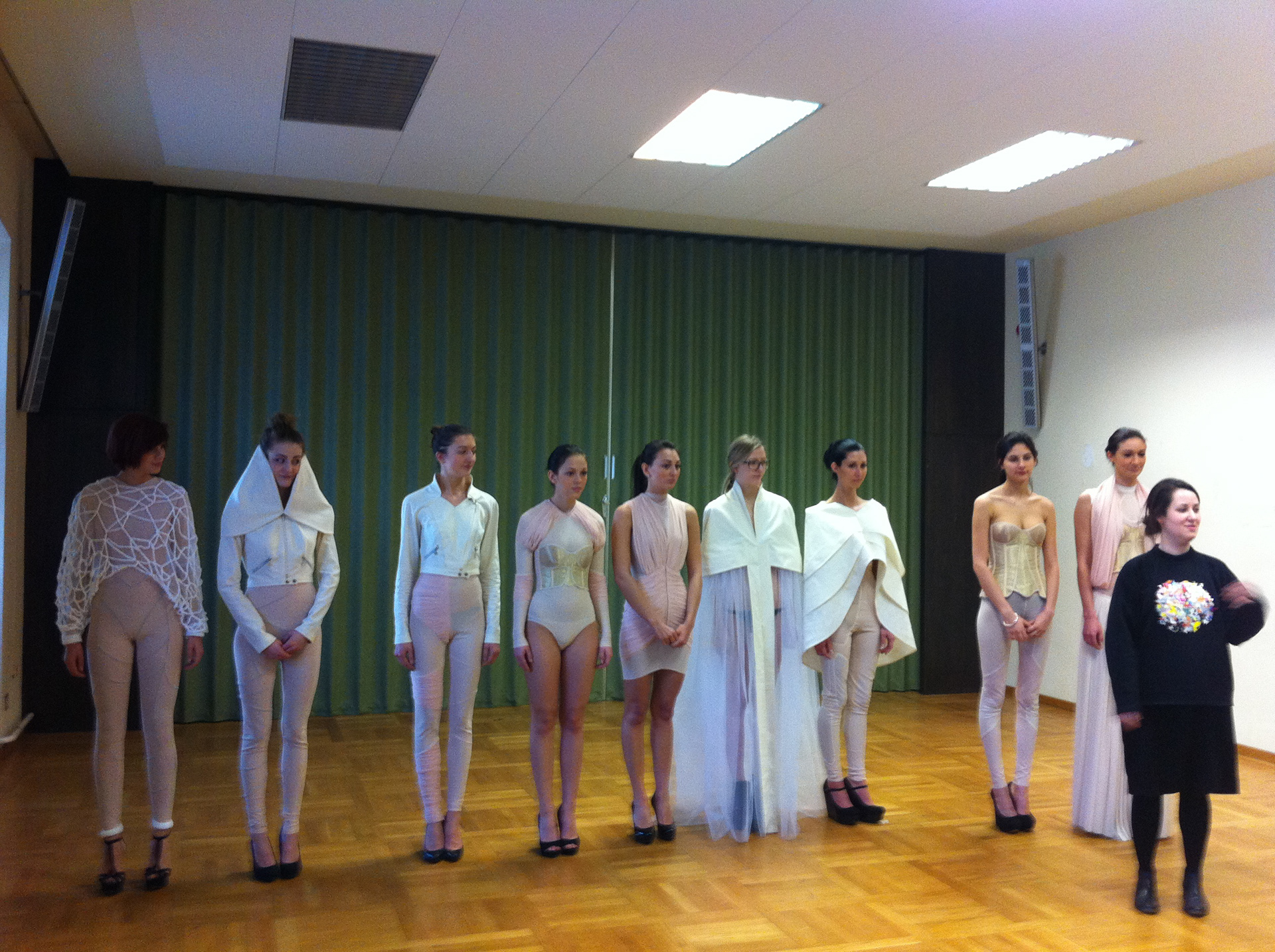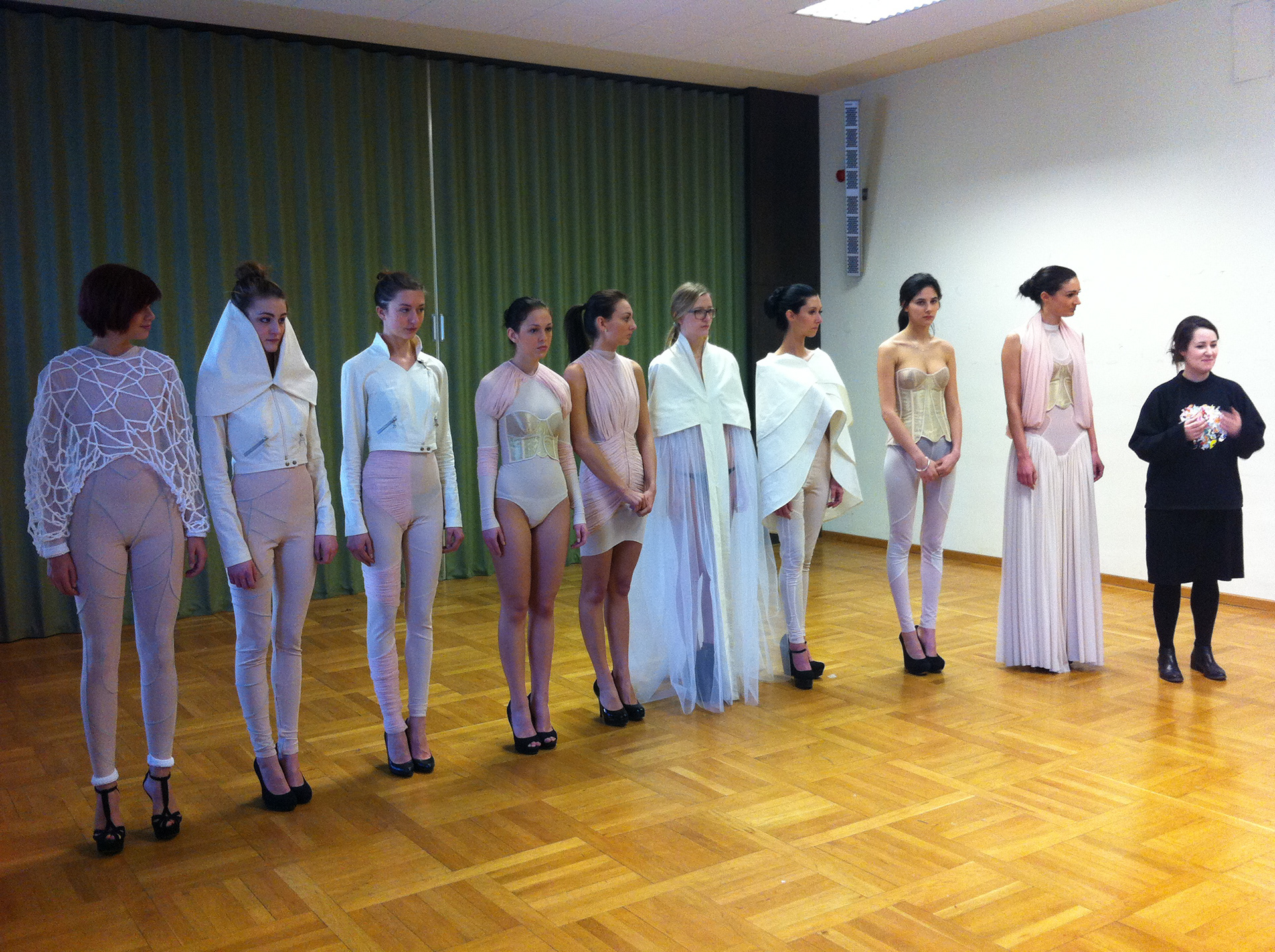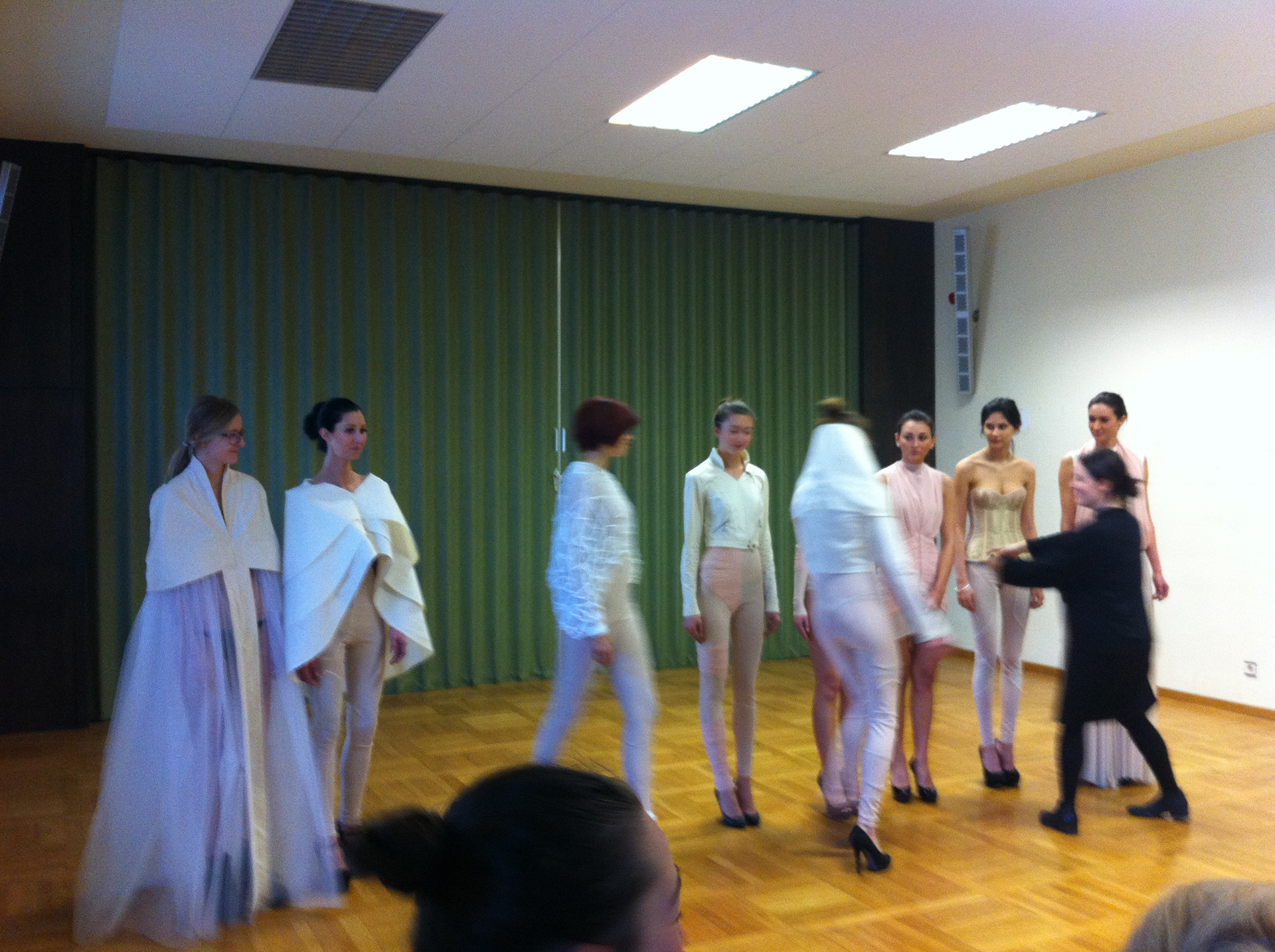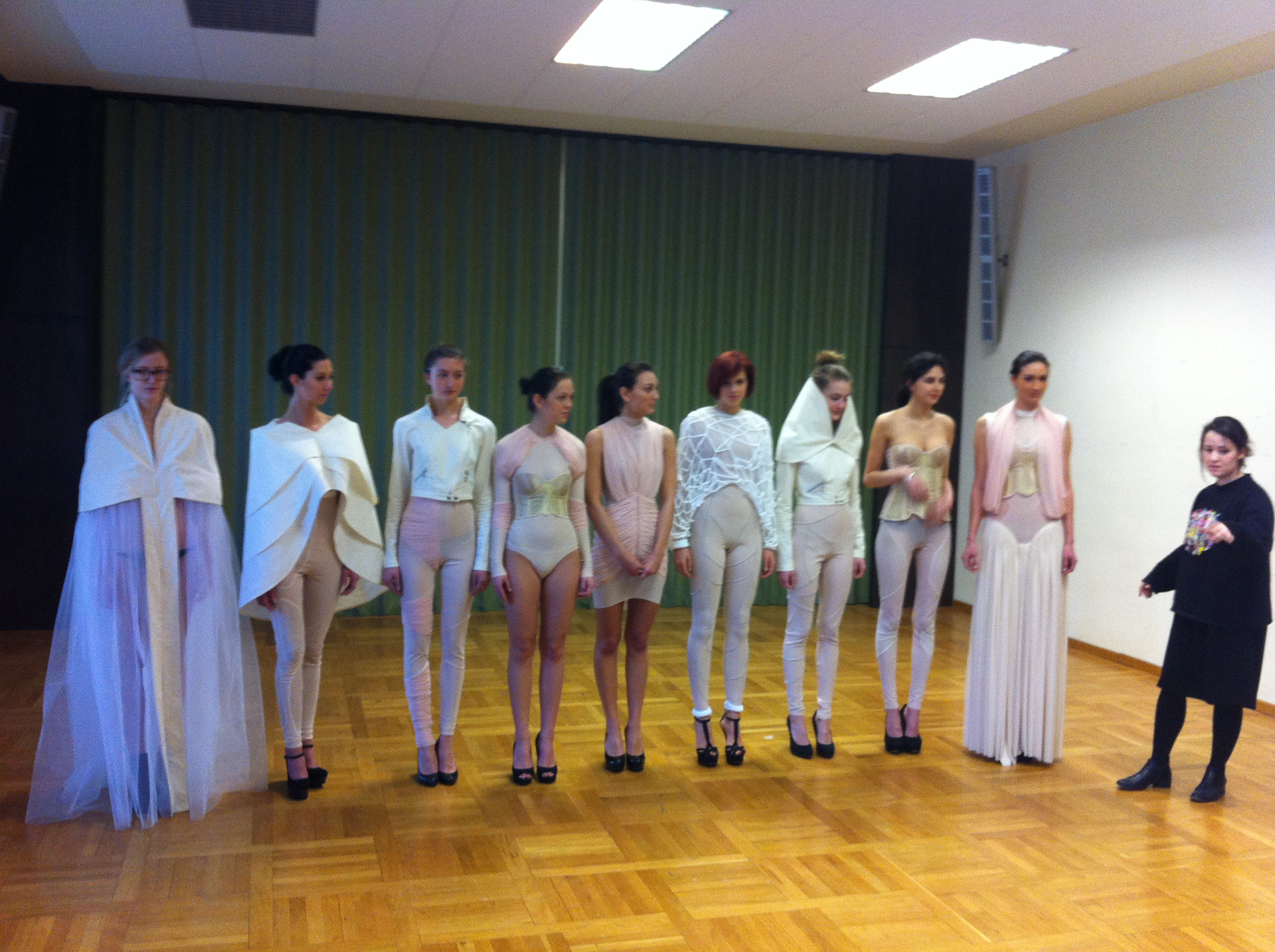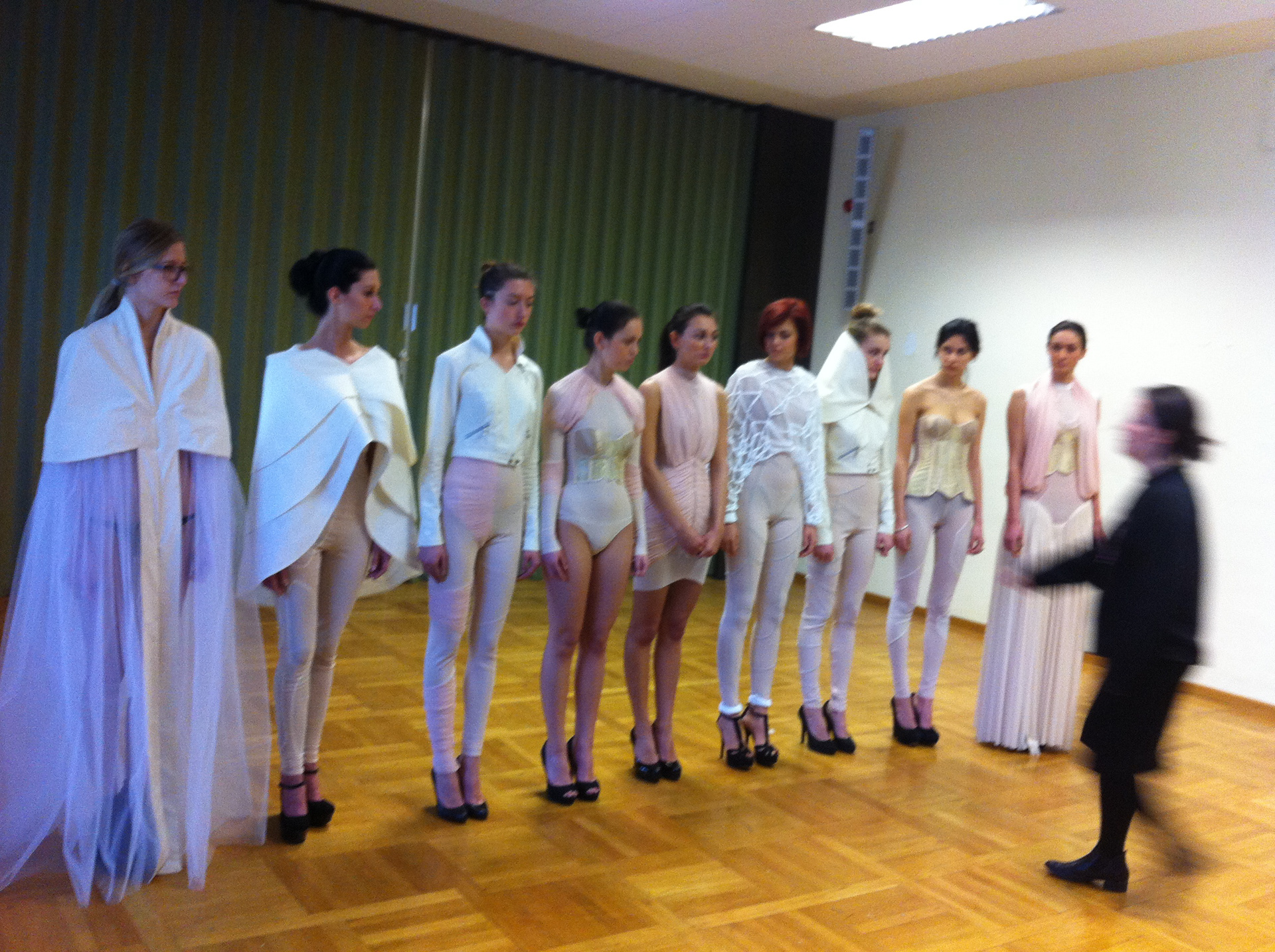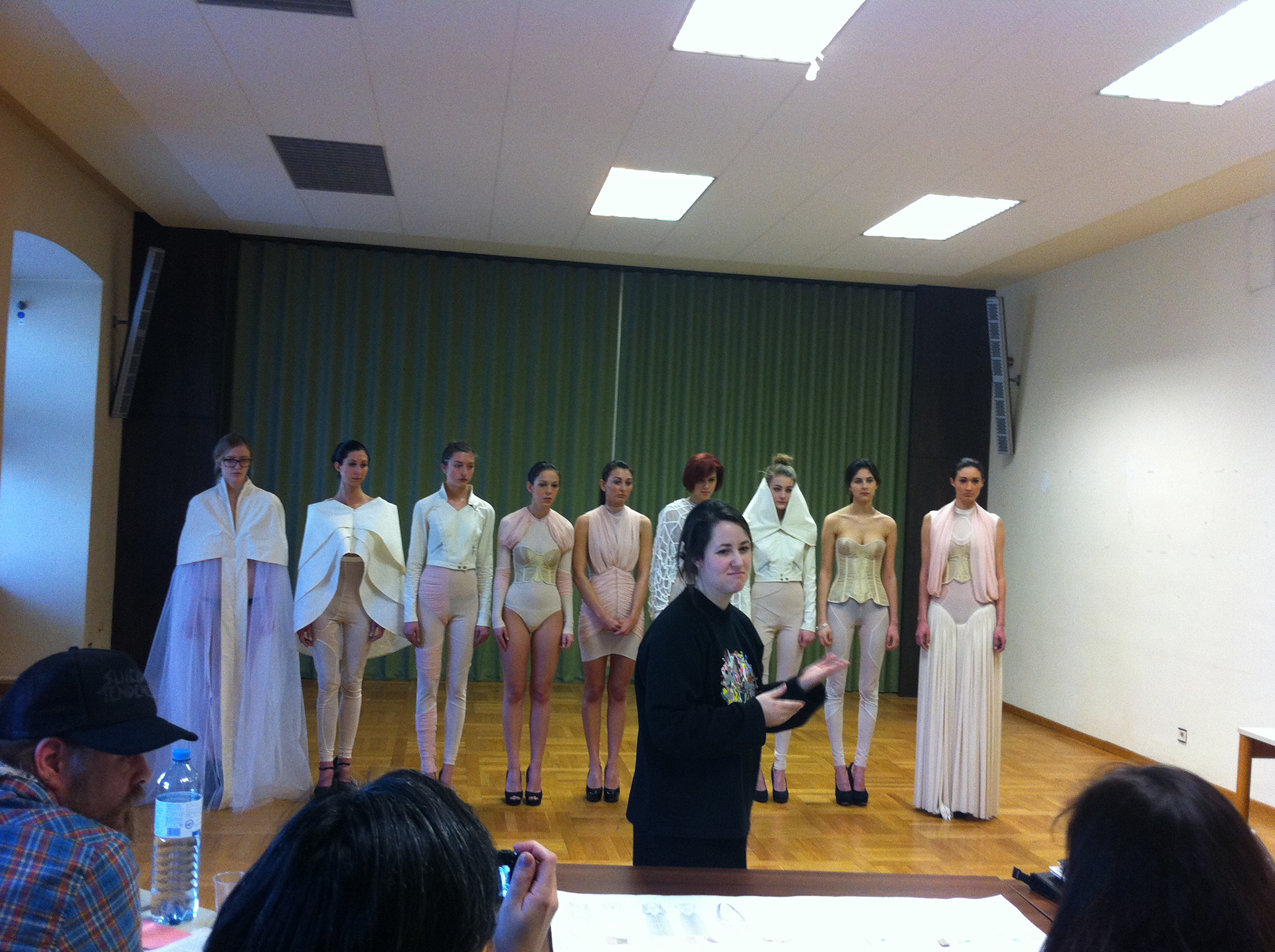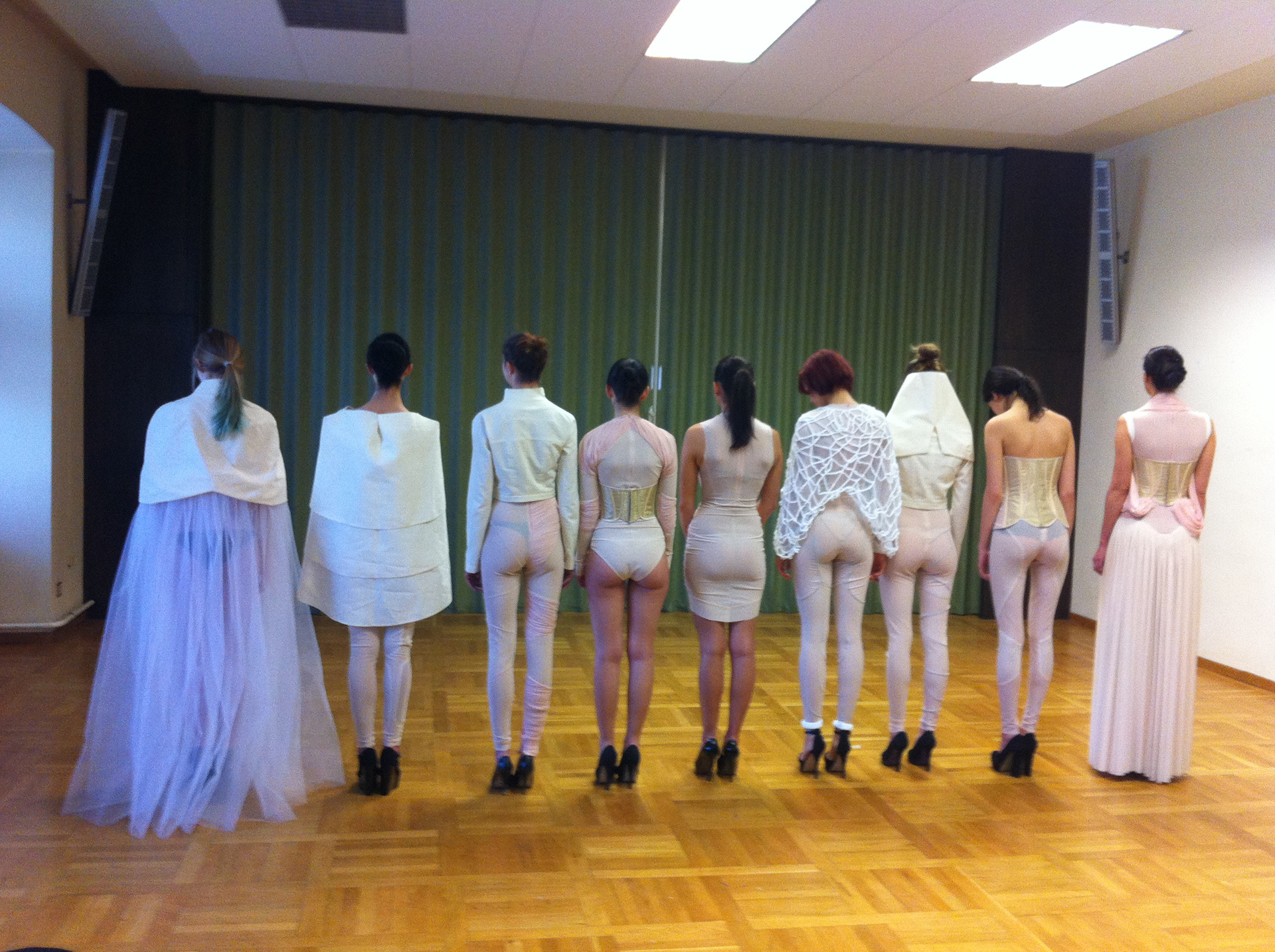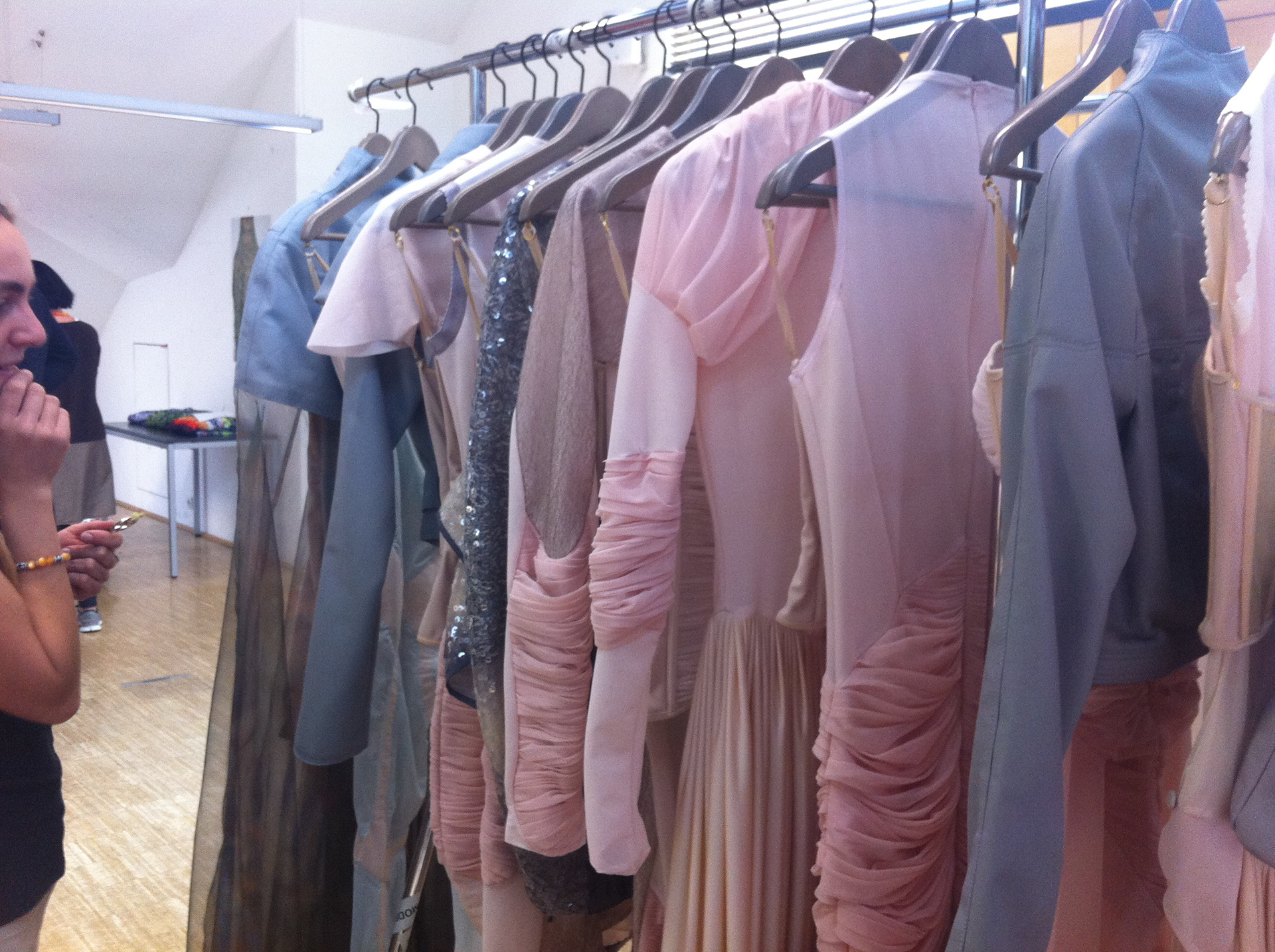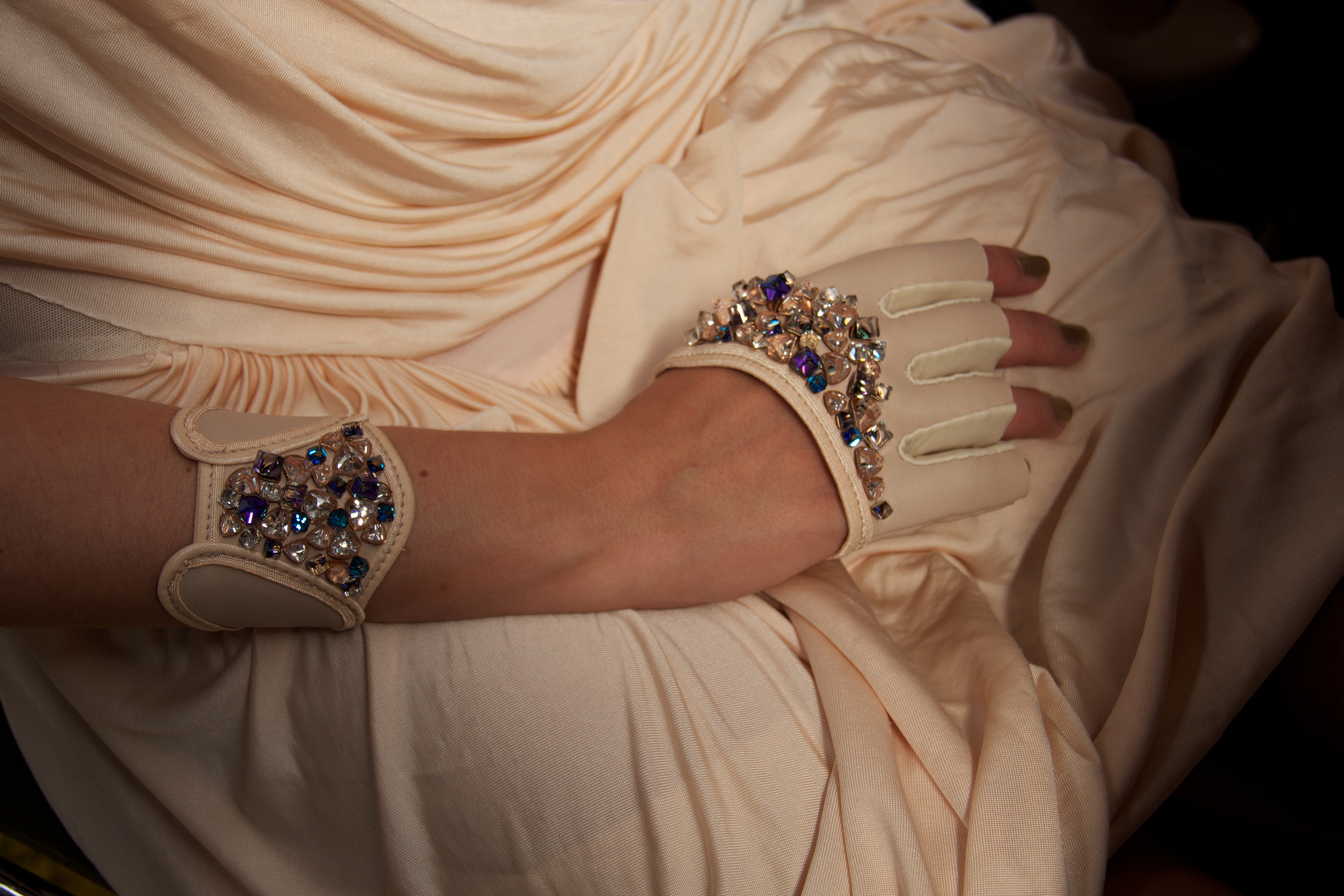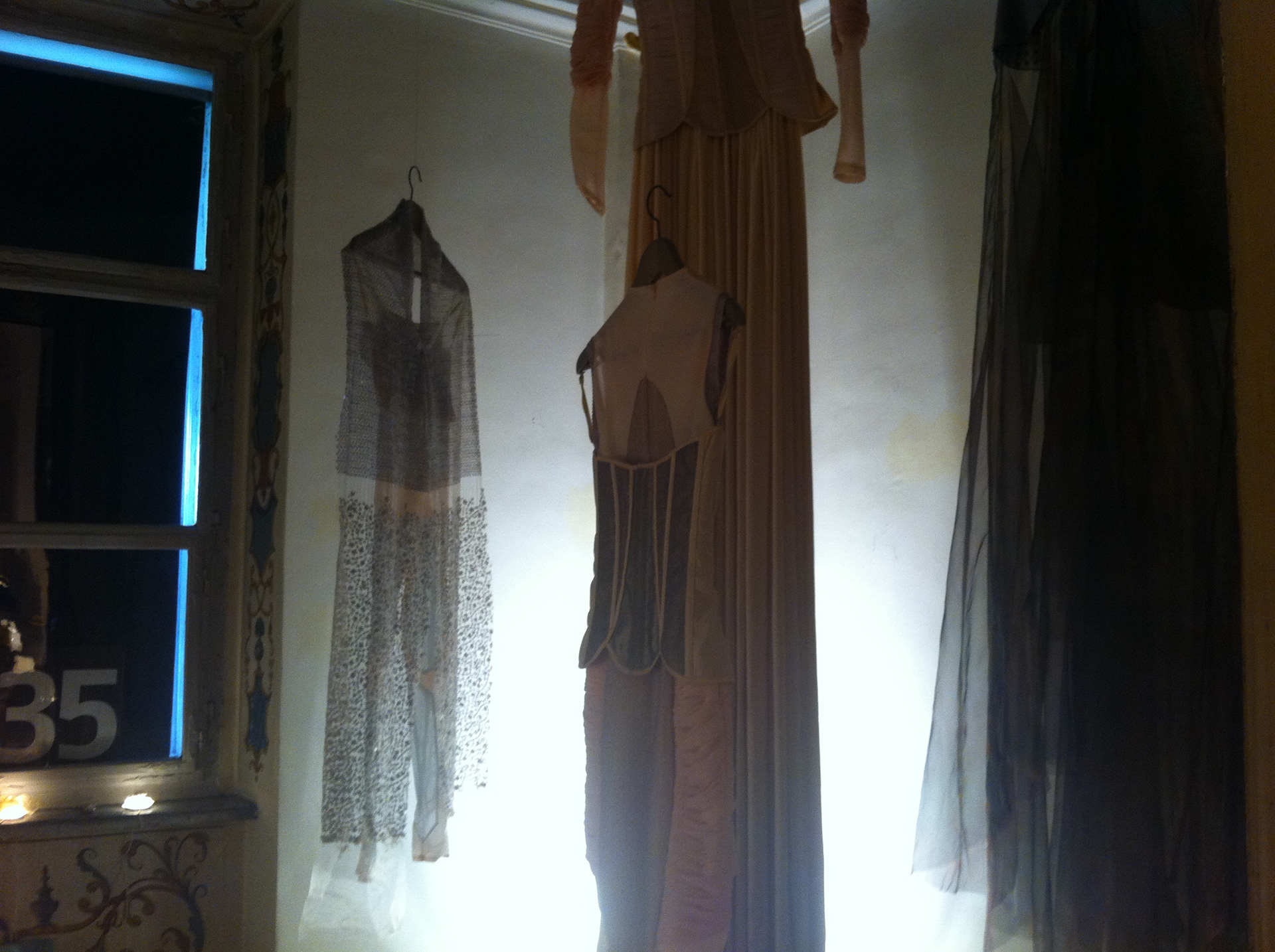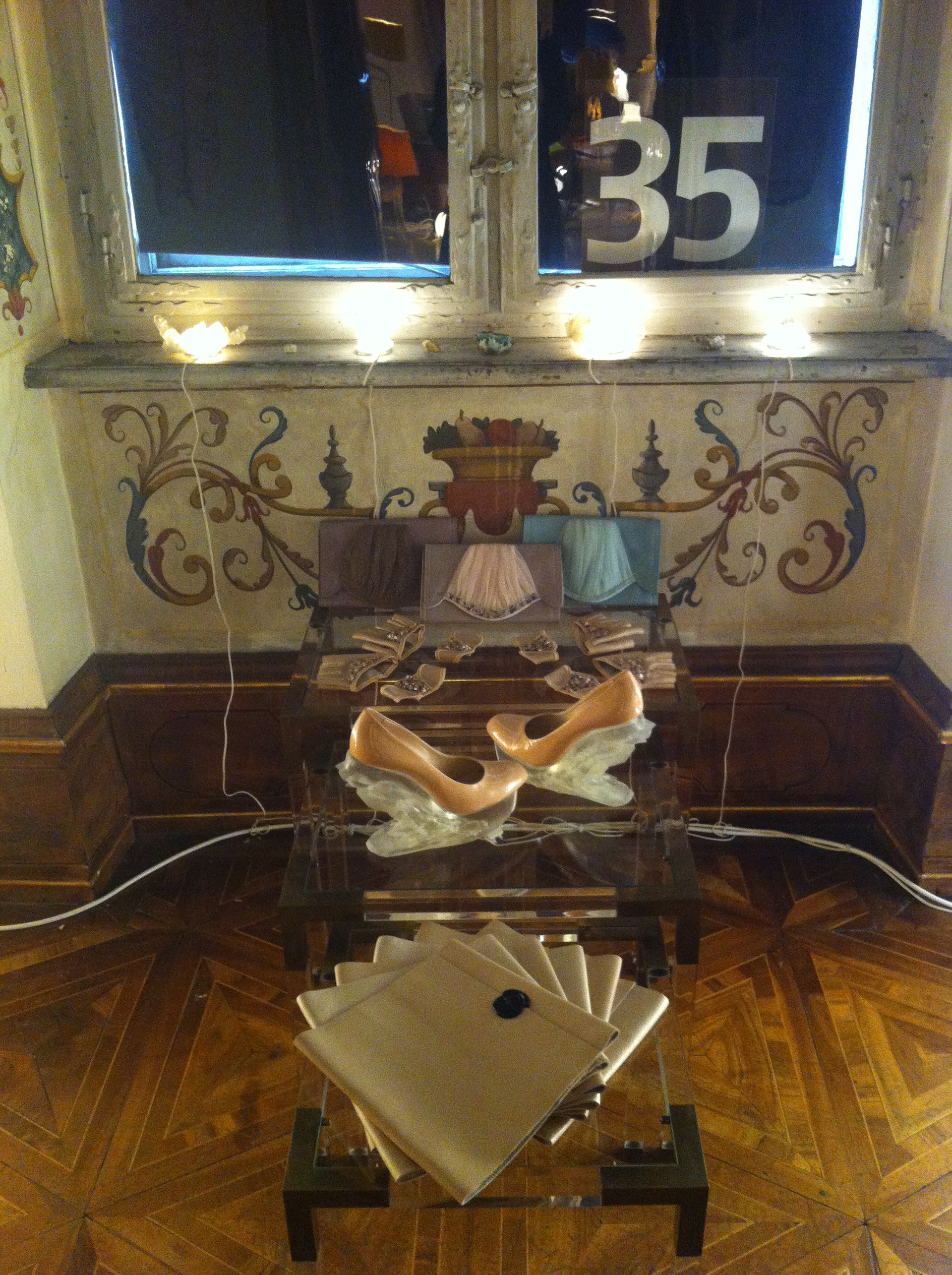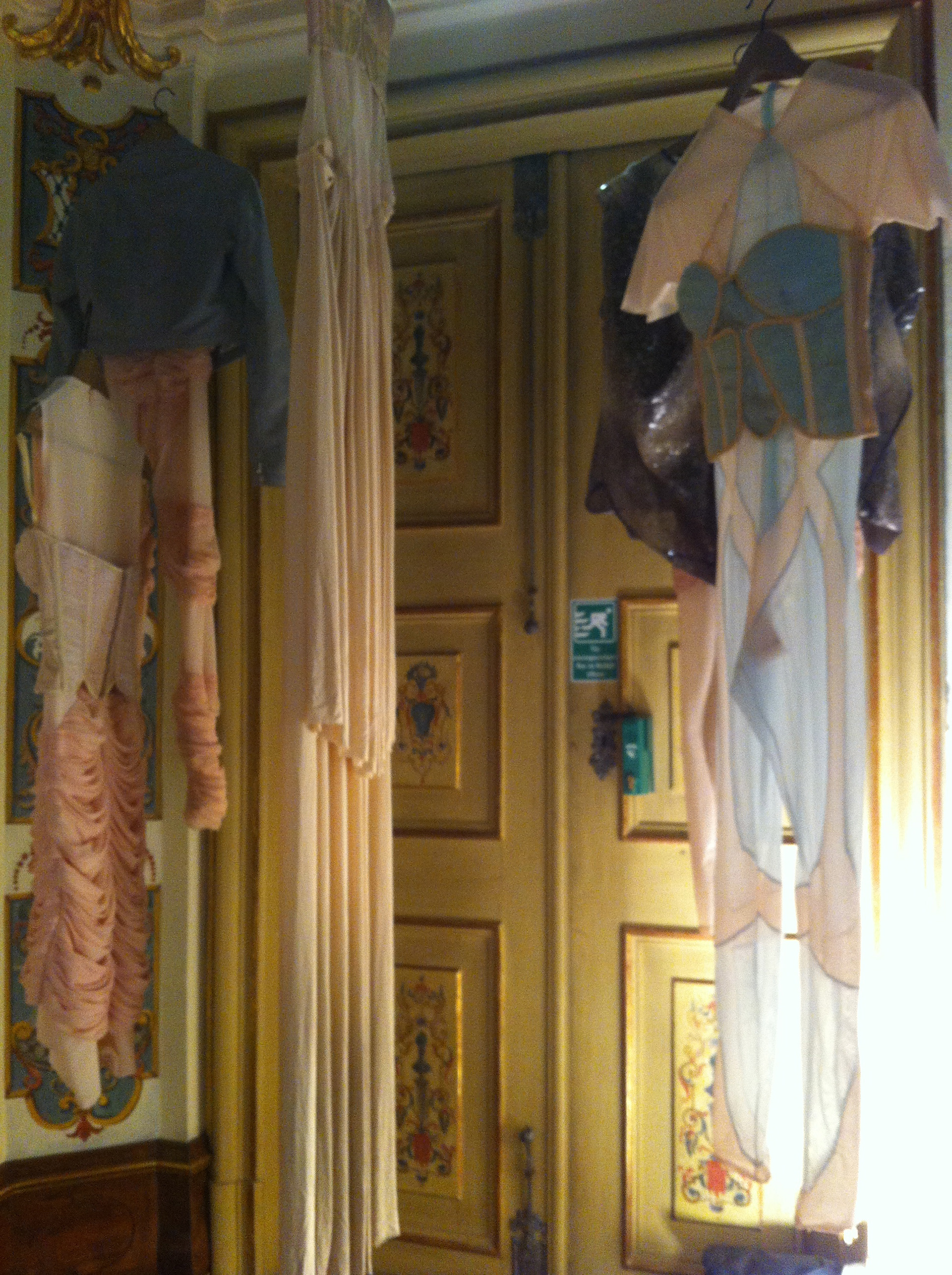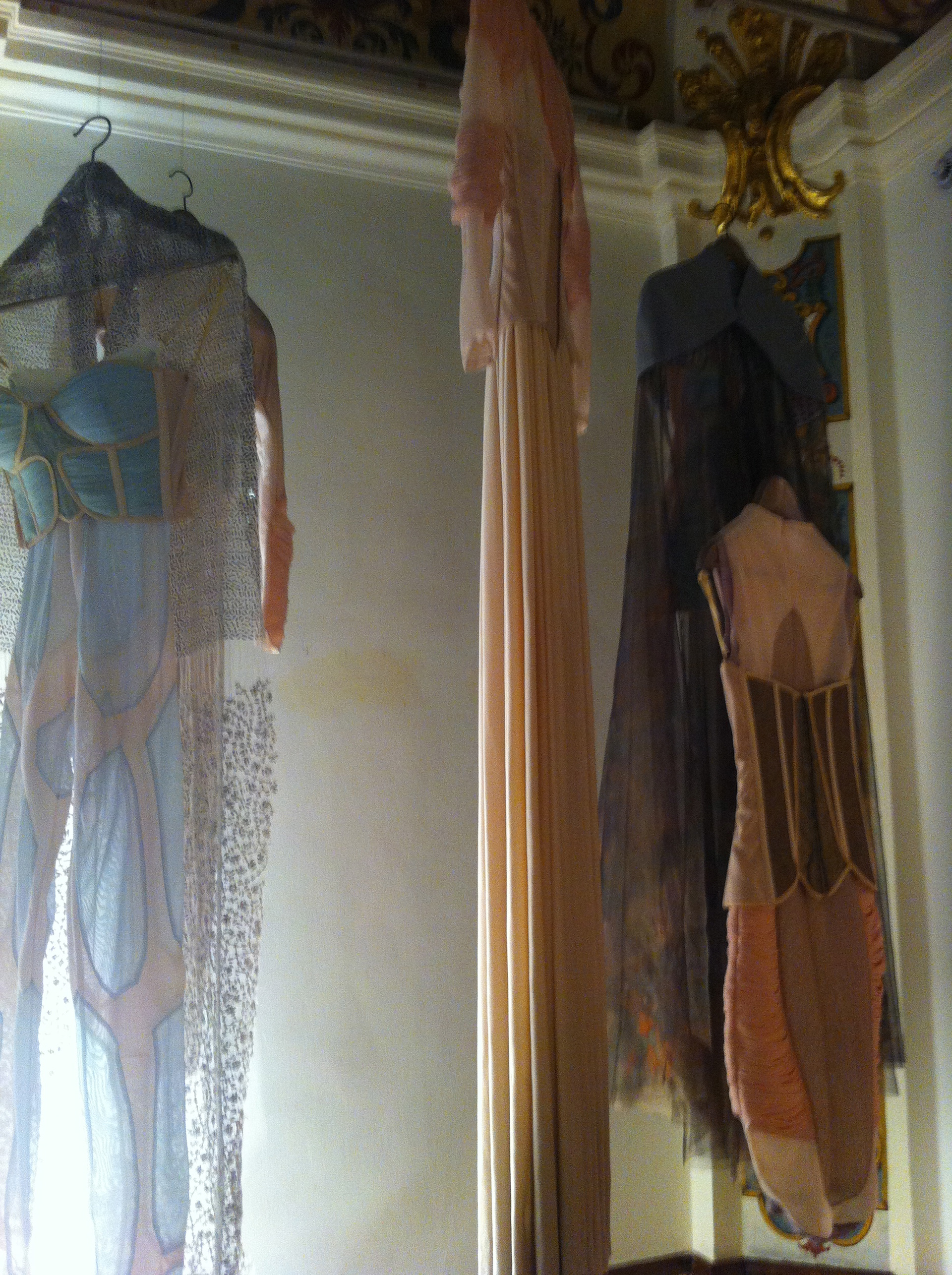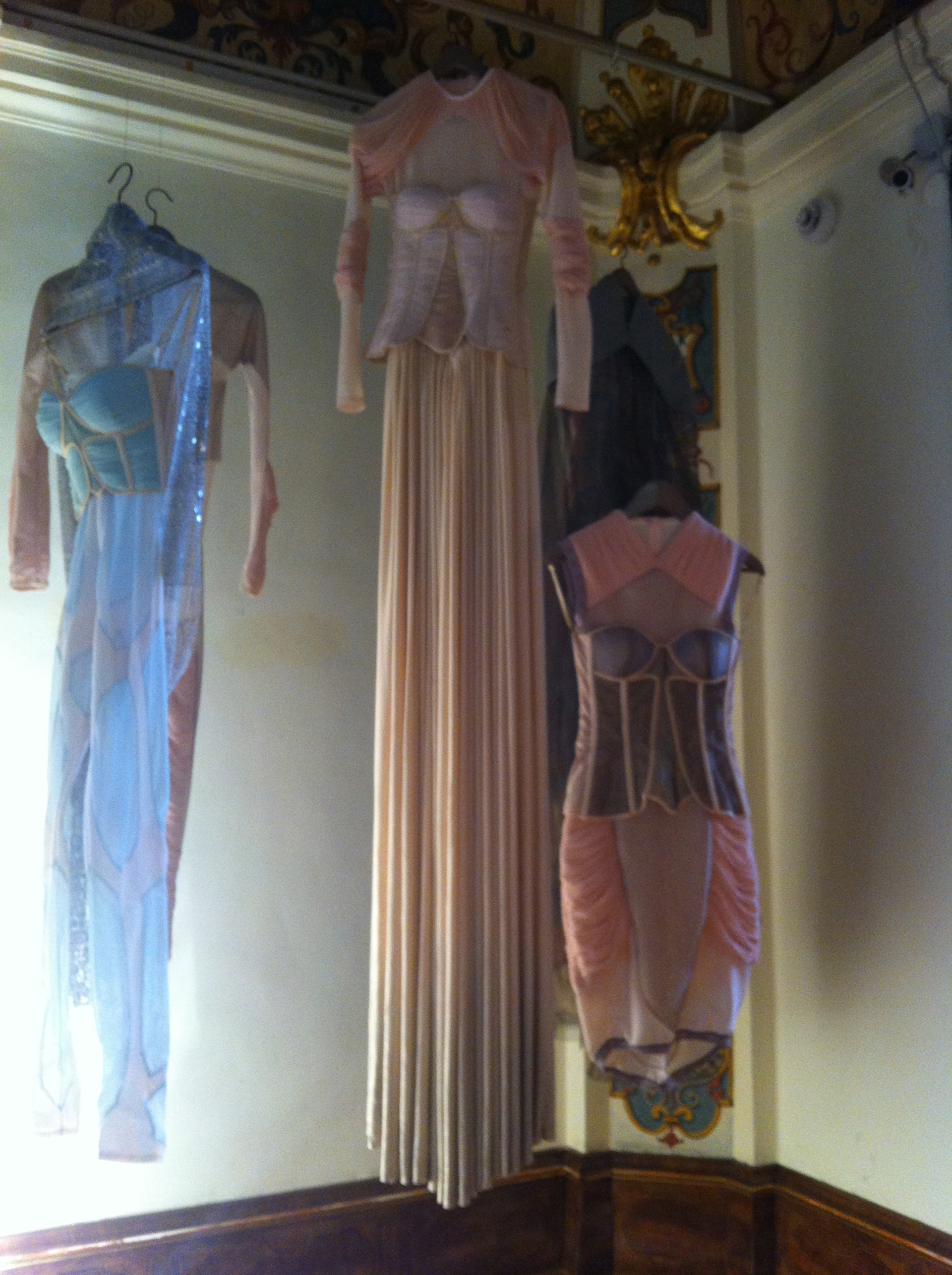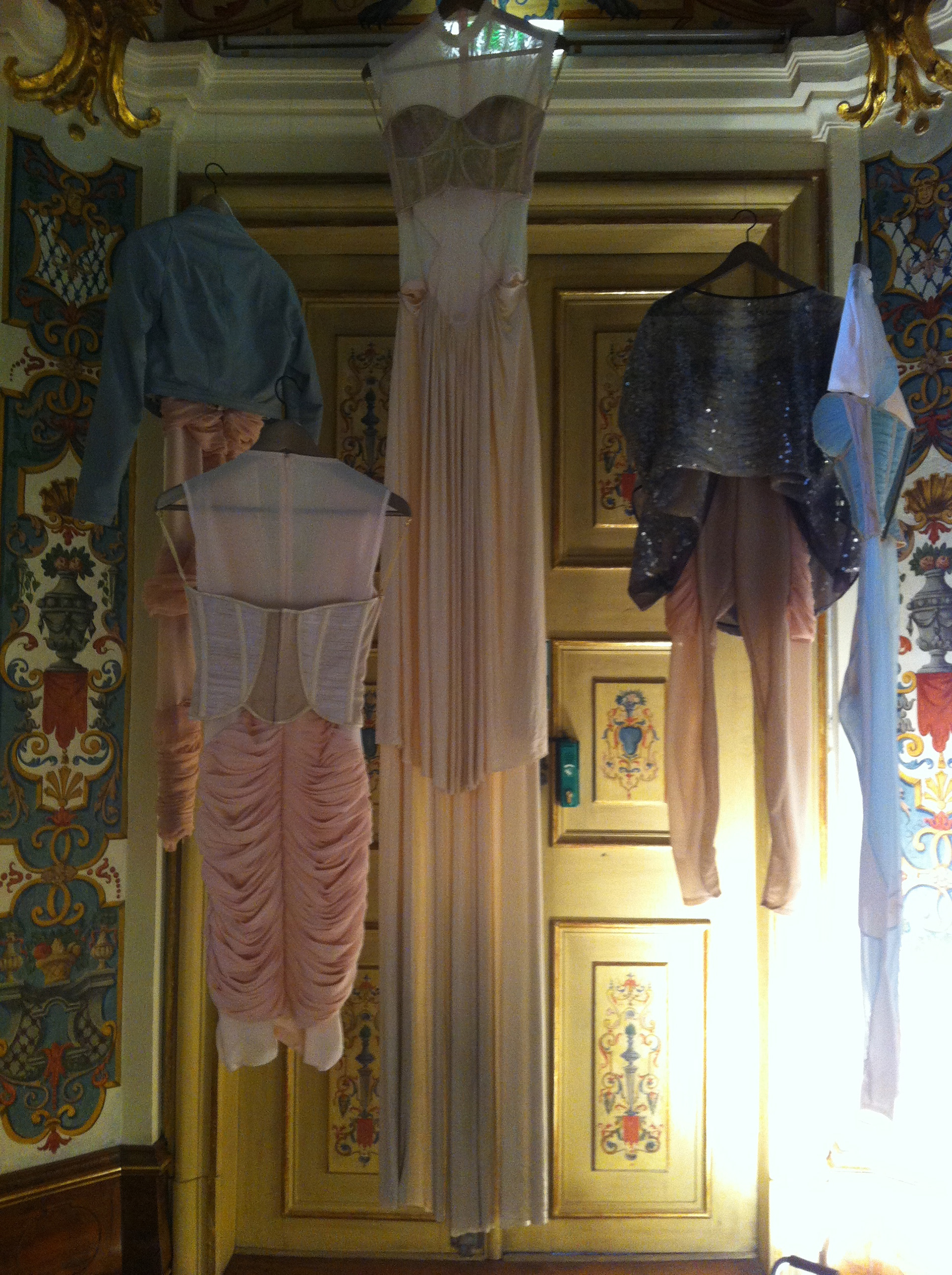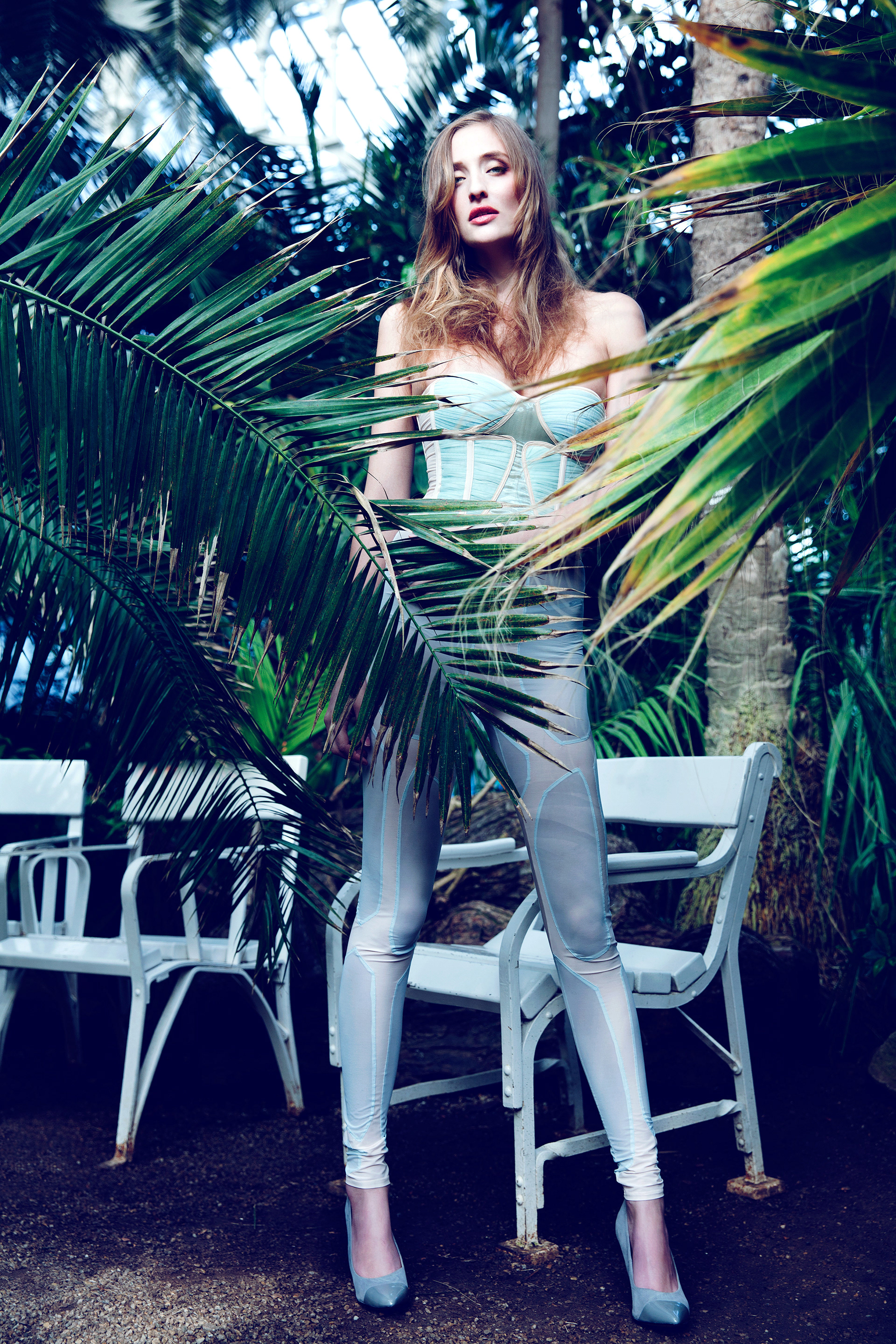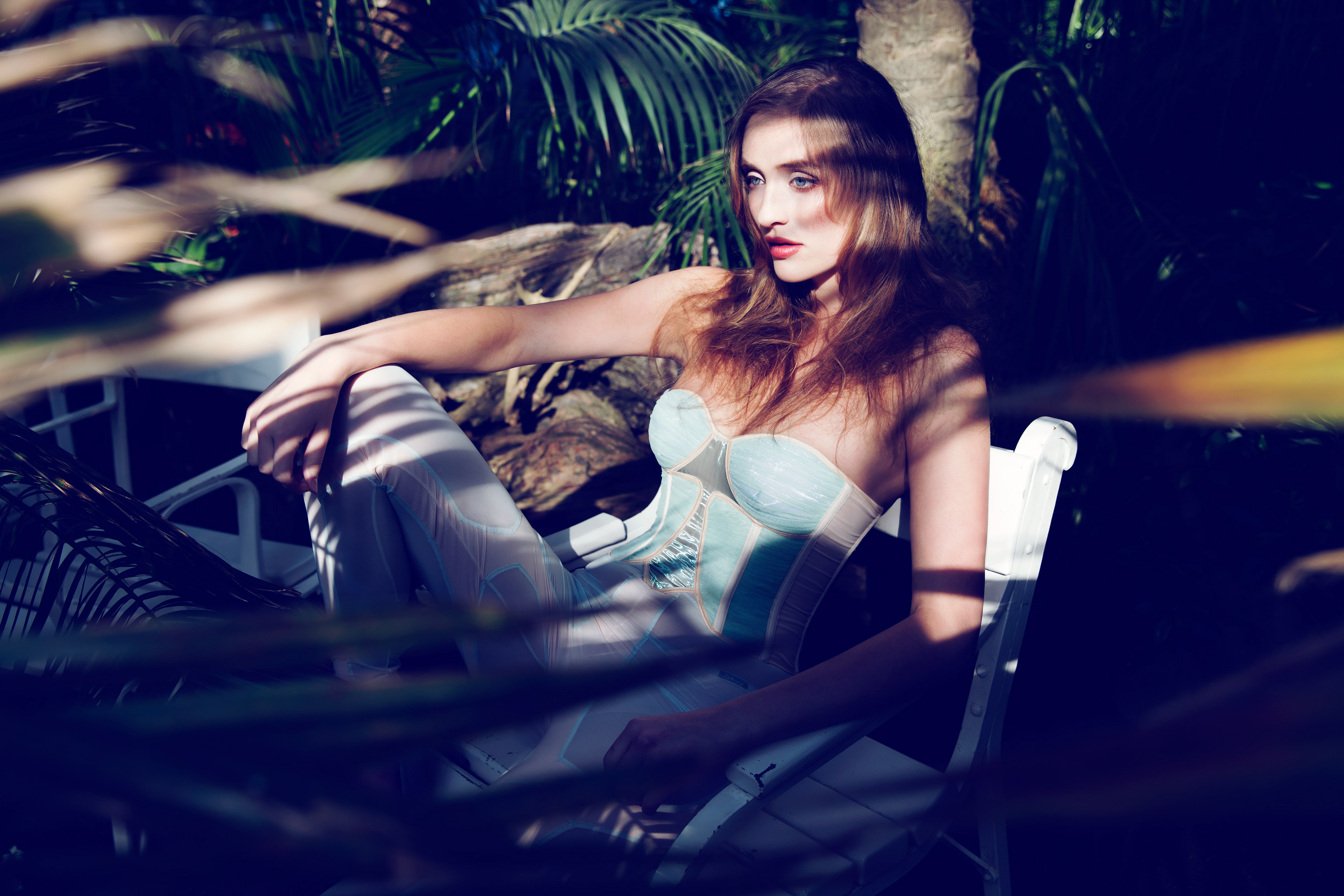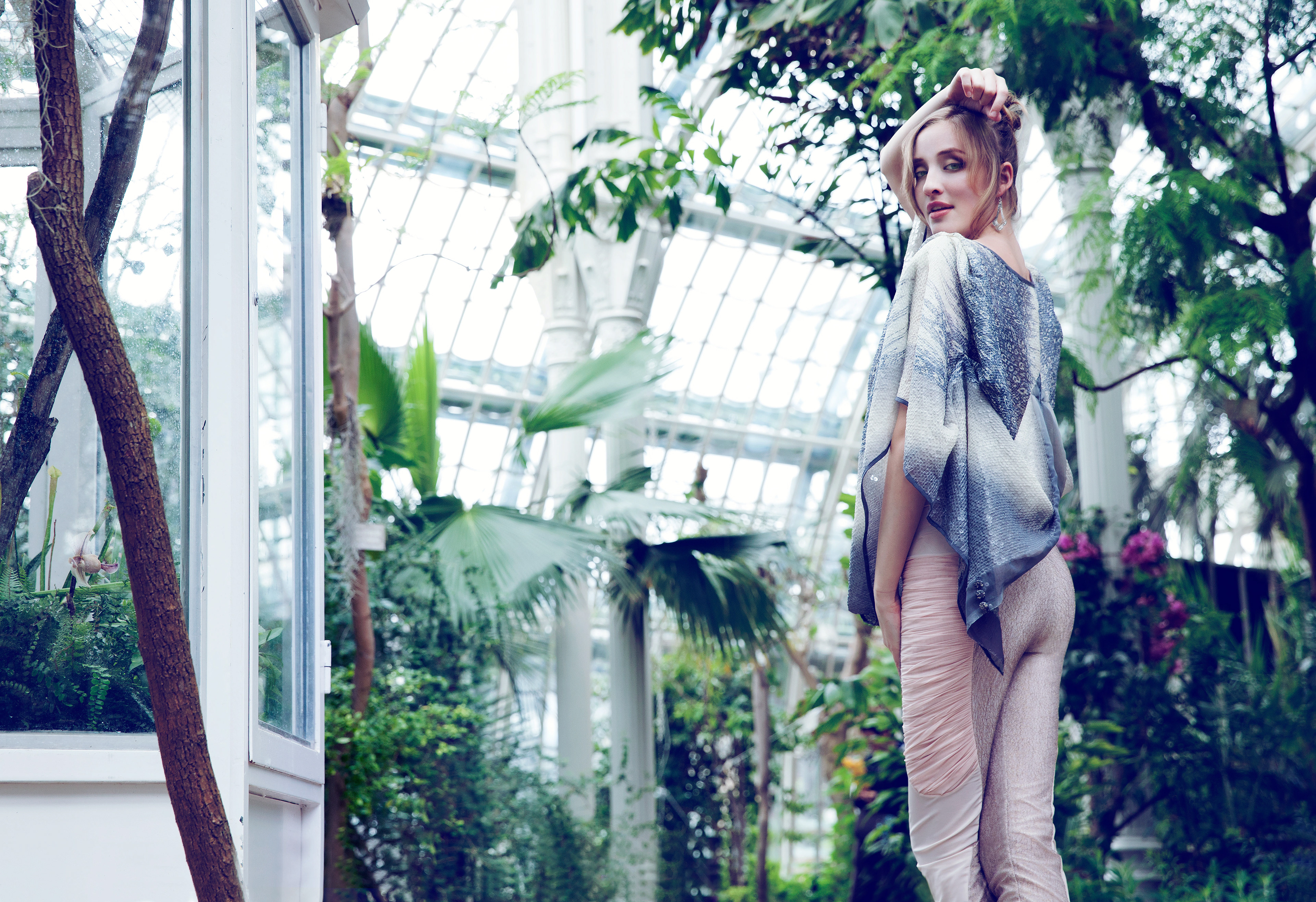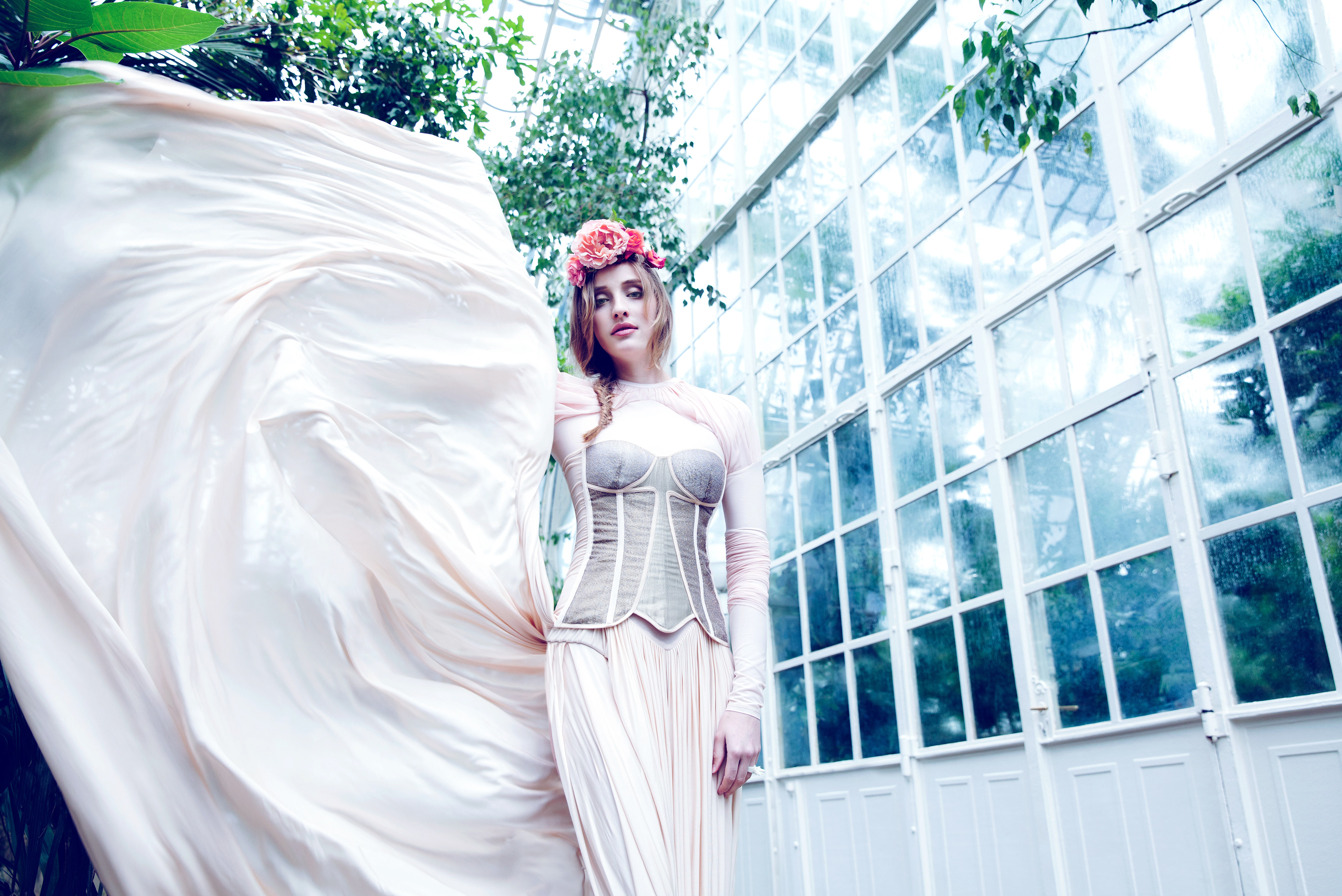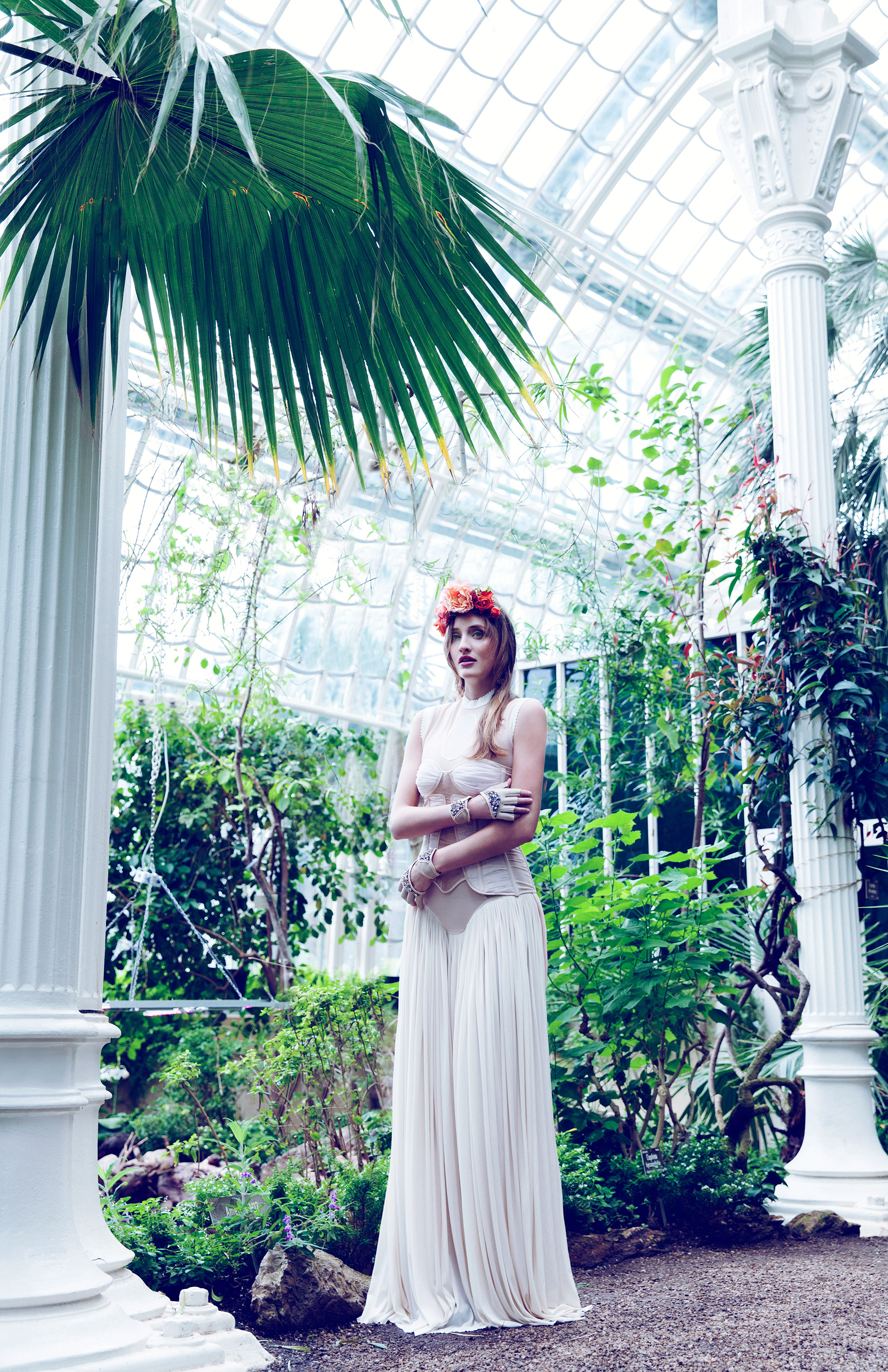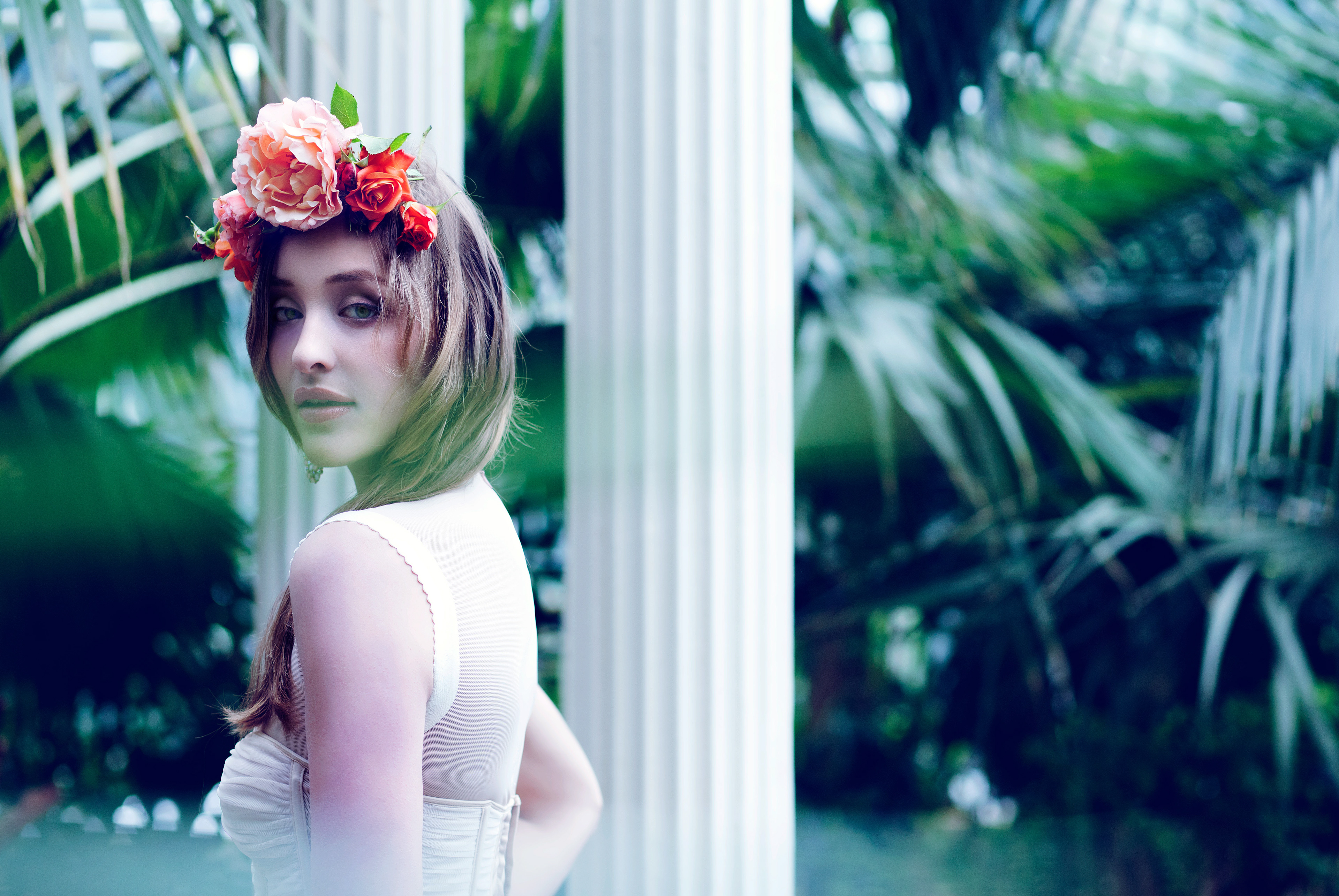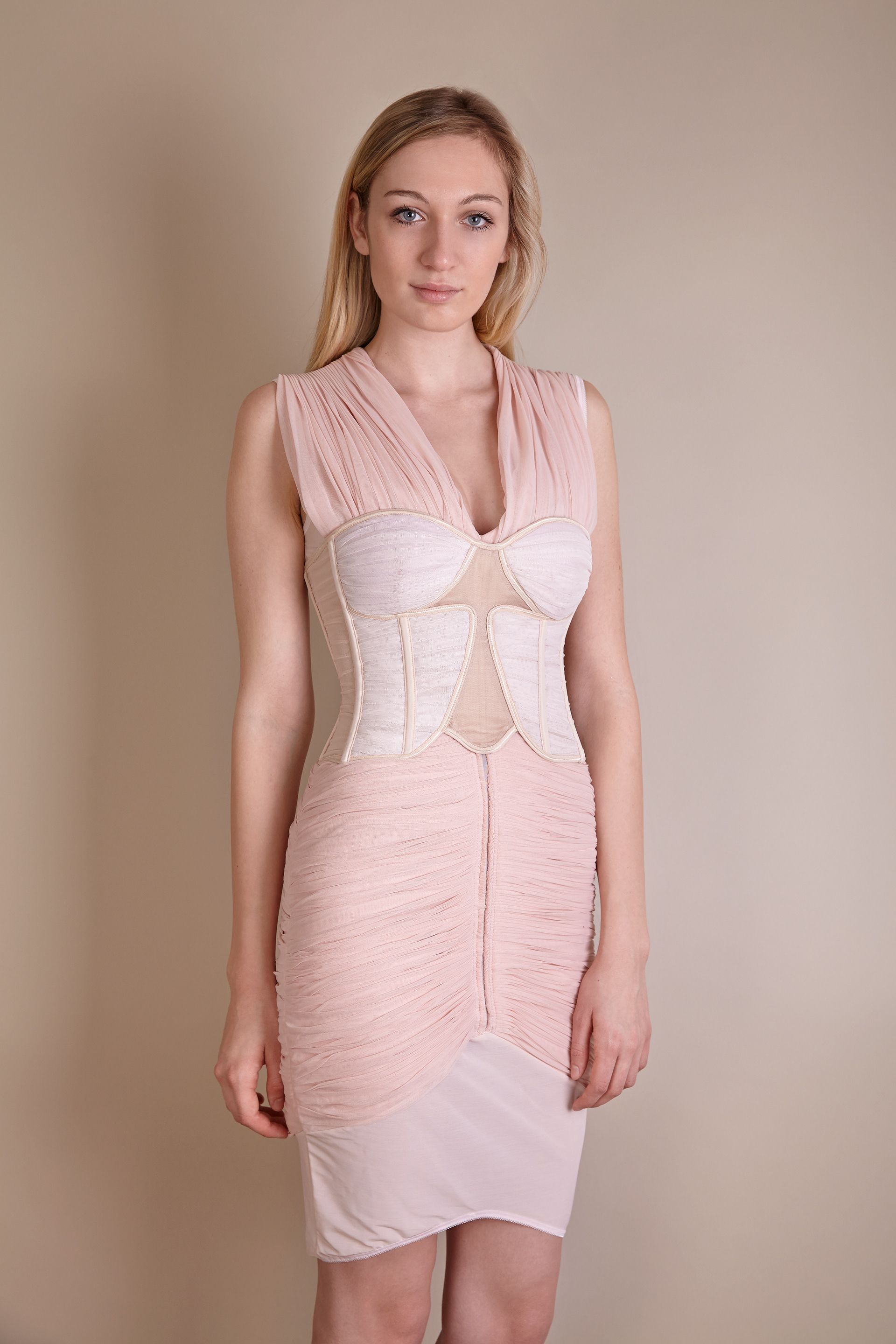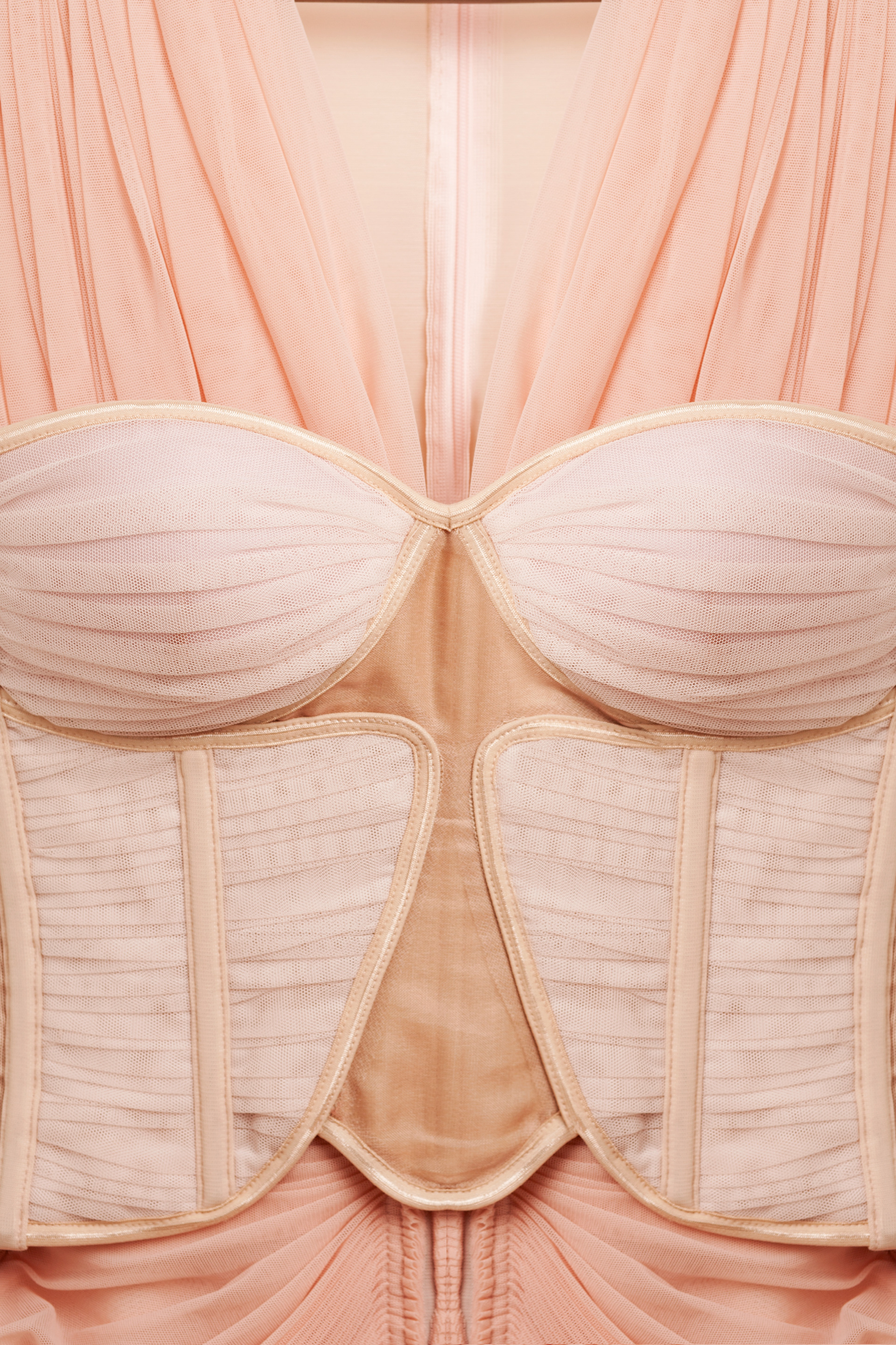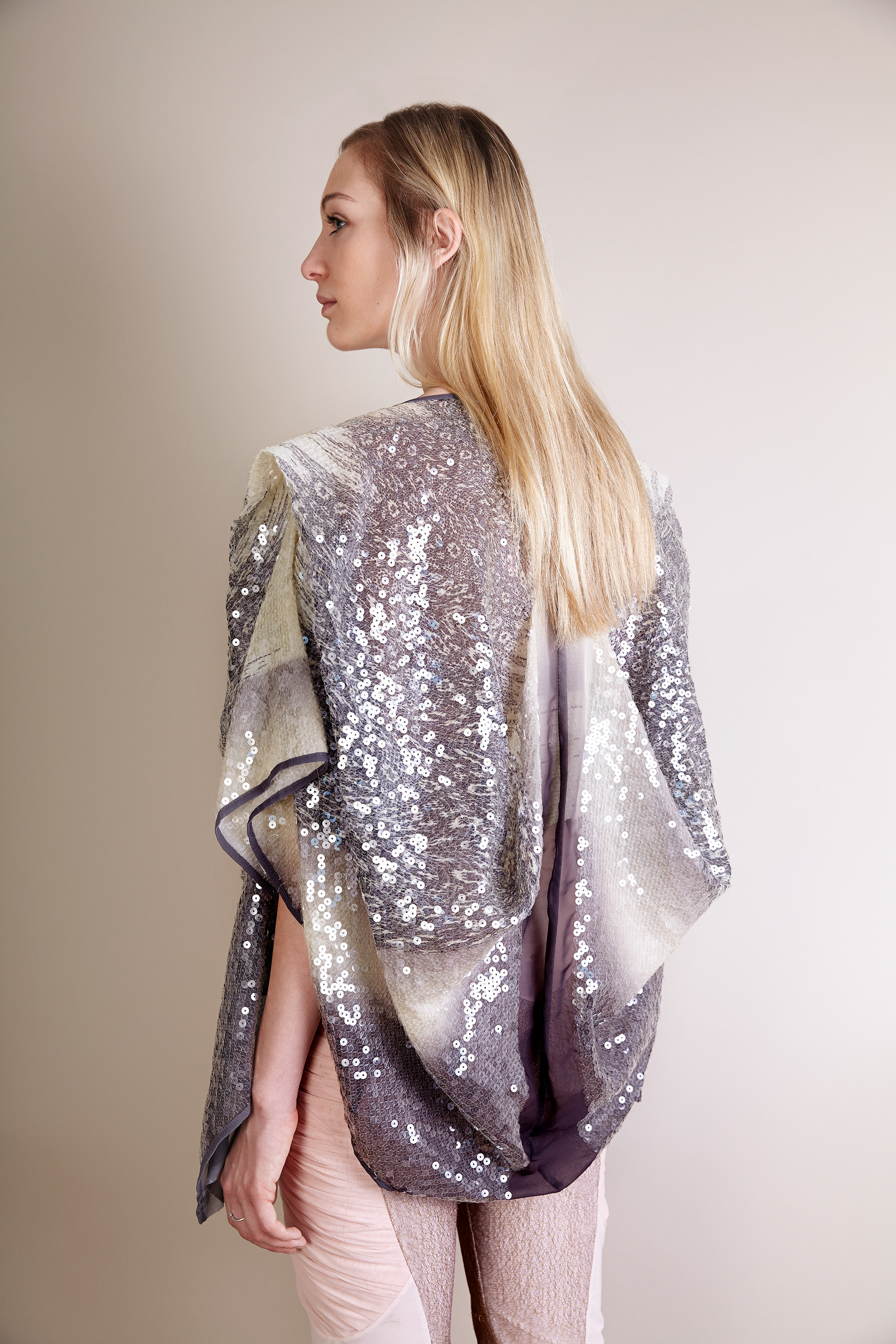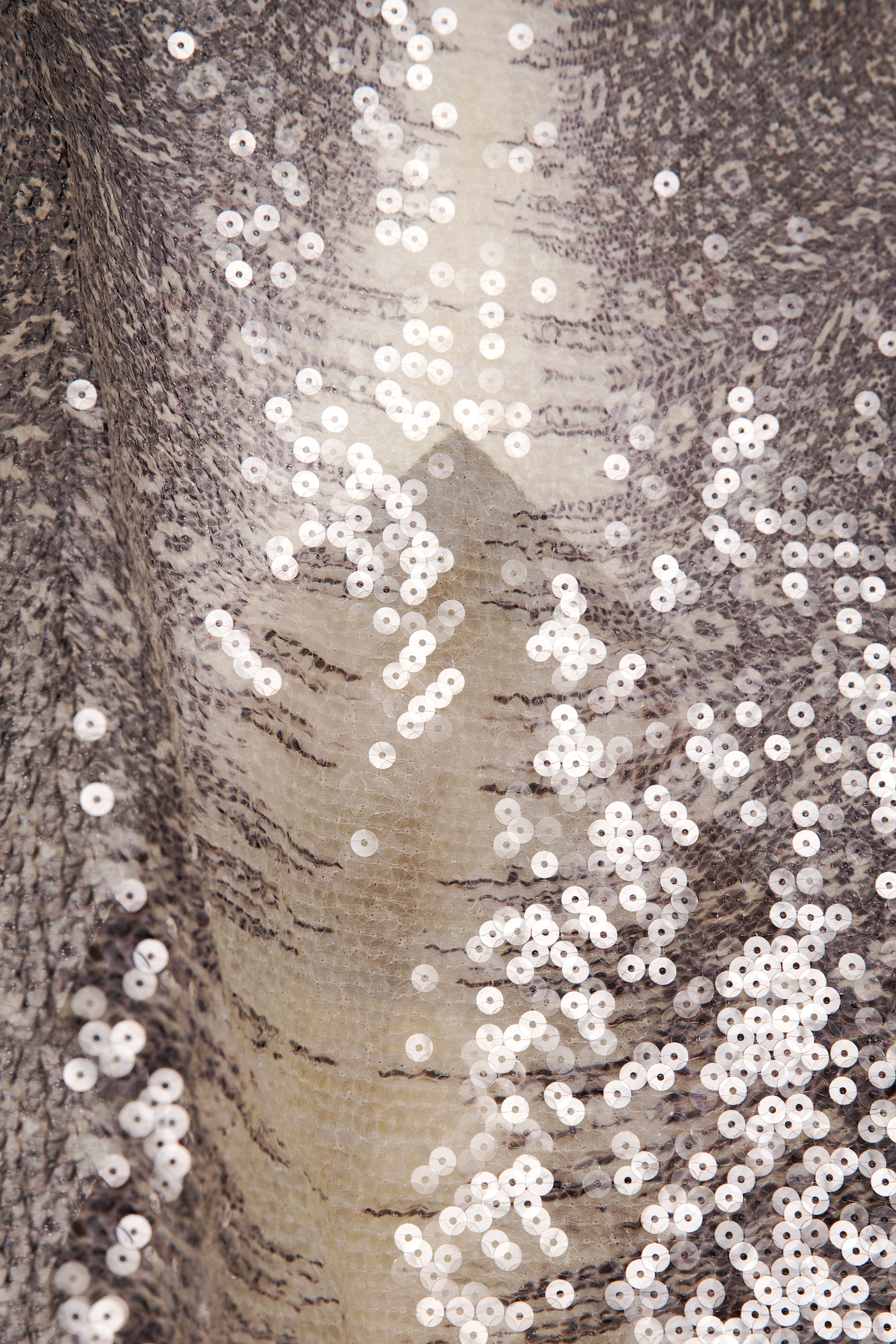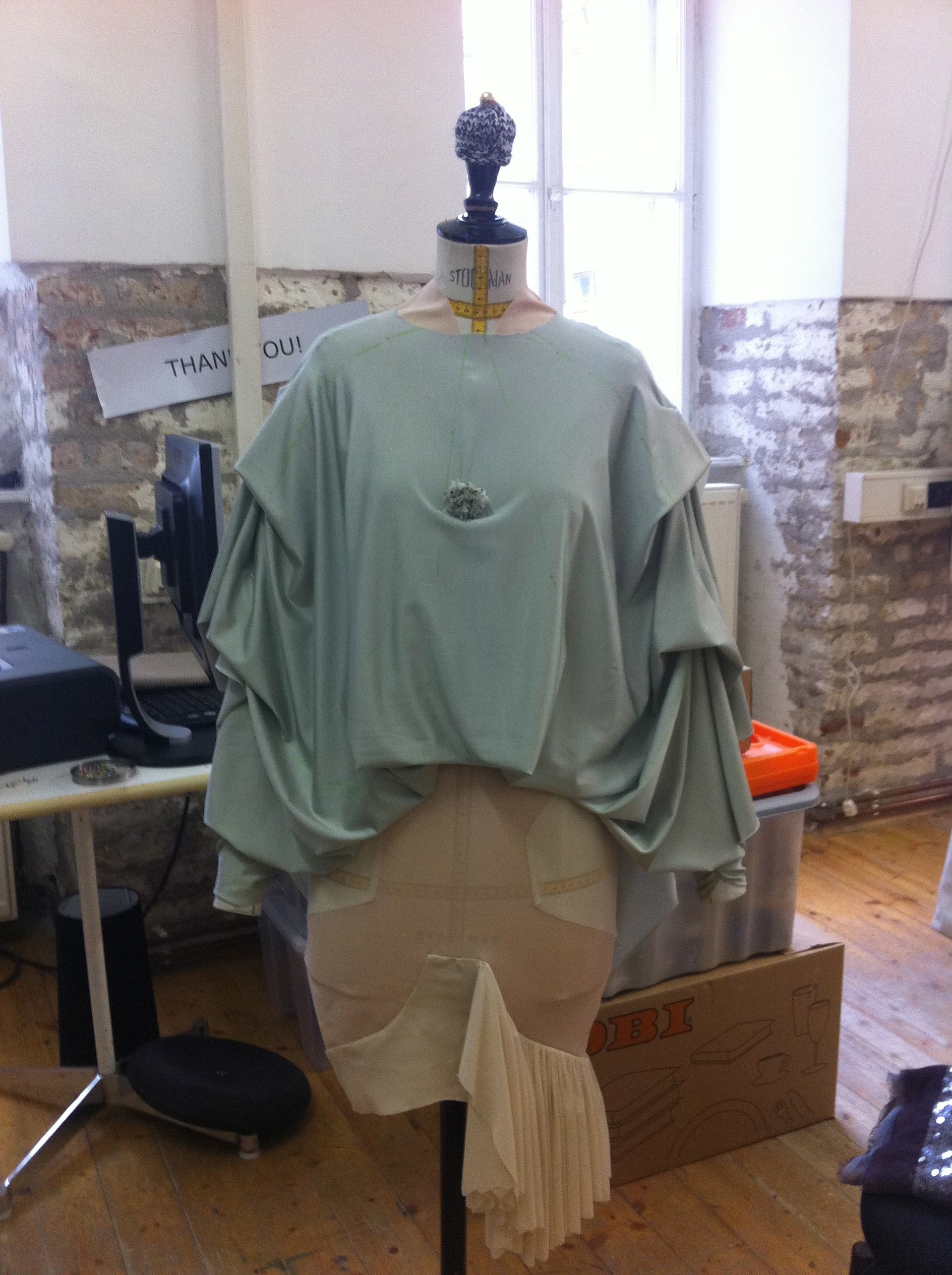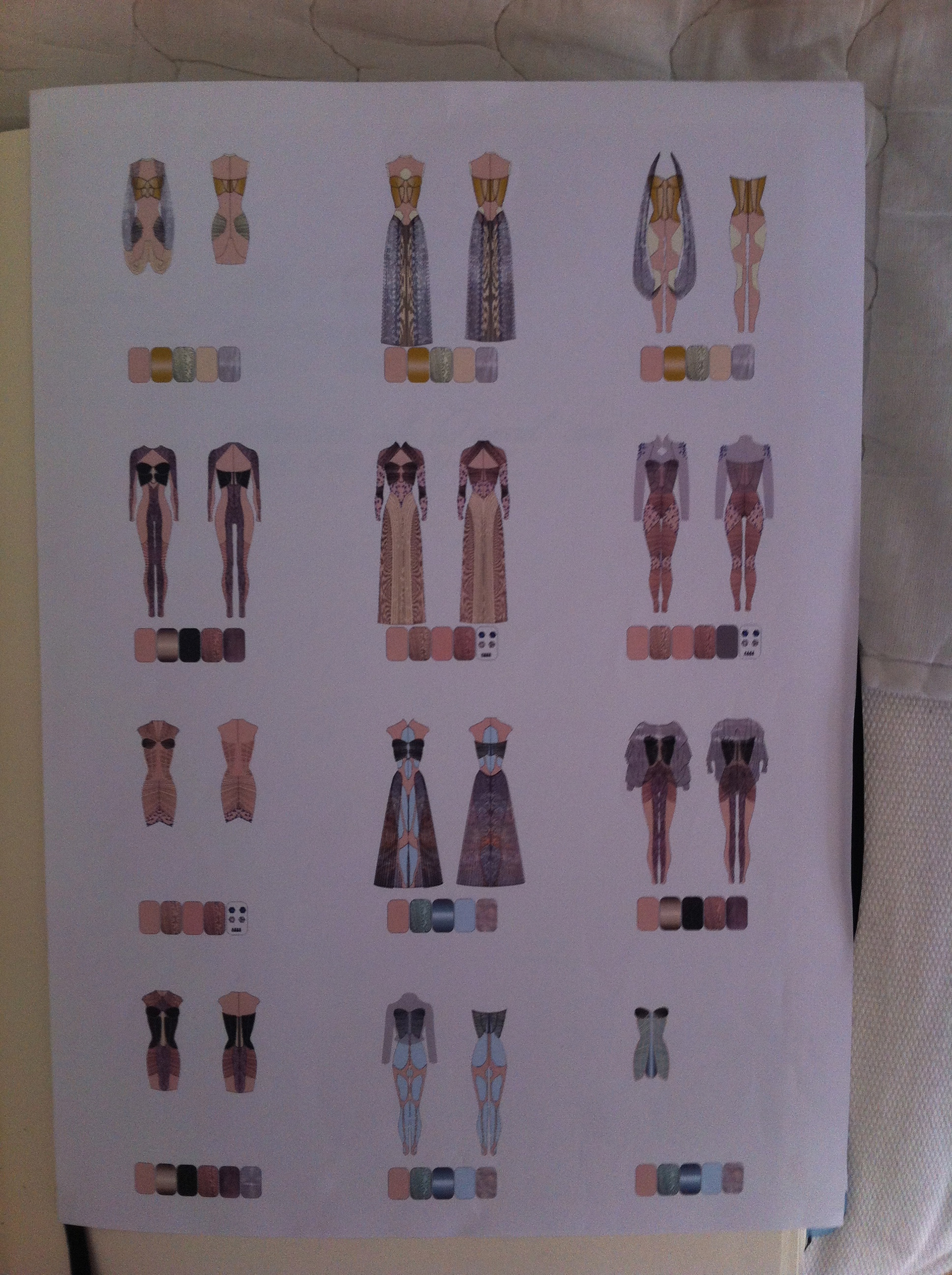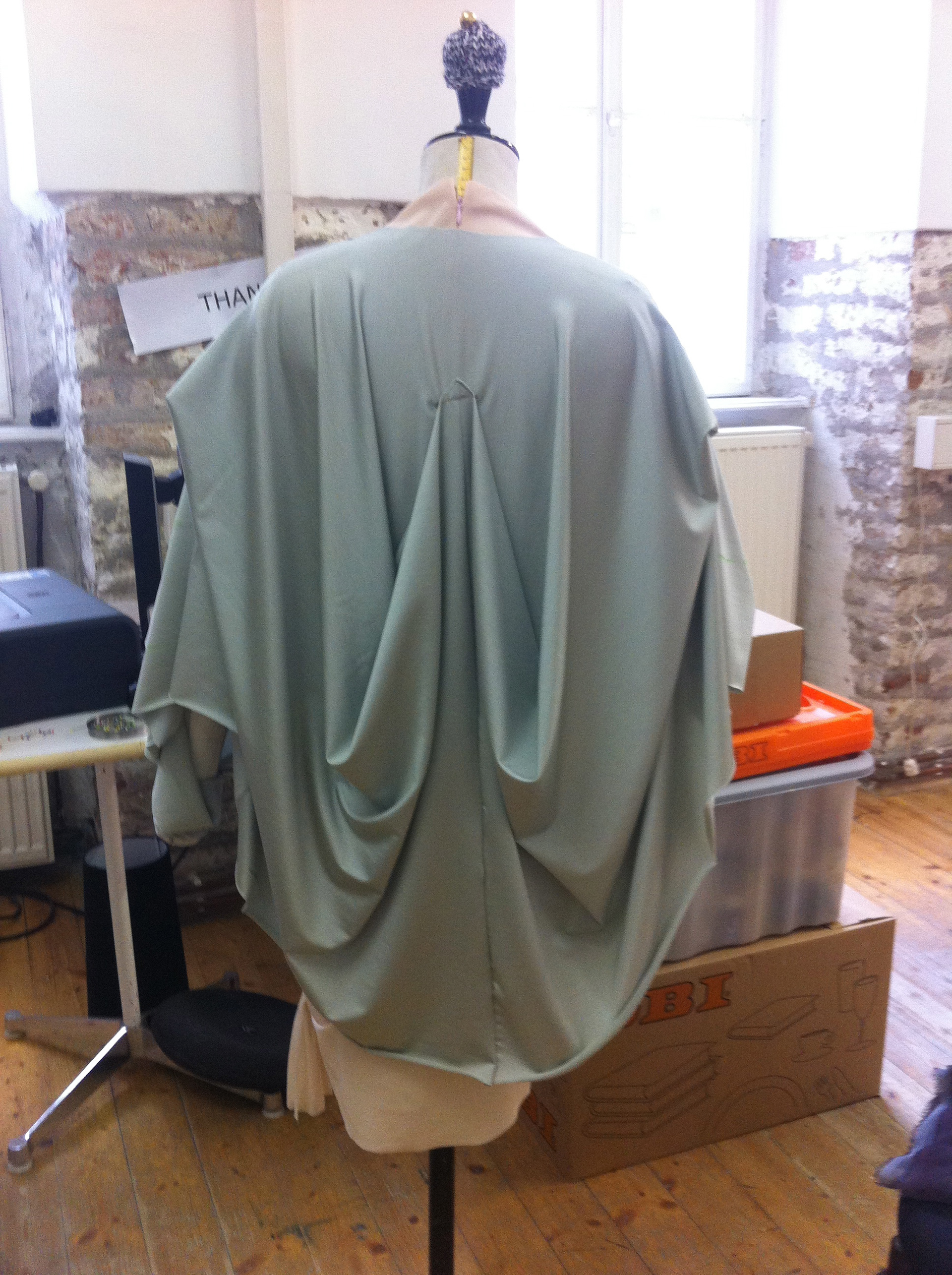 photographer - Vanessa Hartmann Gnong
Vandehart Photography
Mail: photo@vandehart.com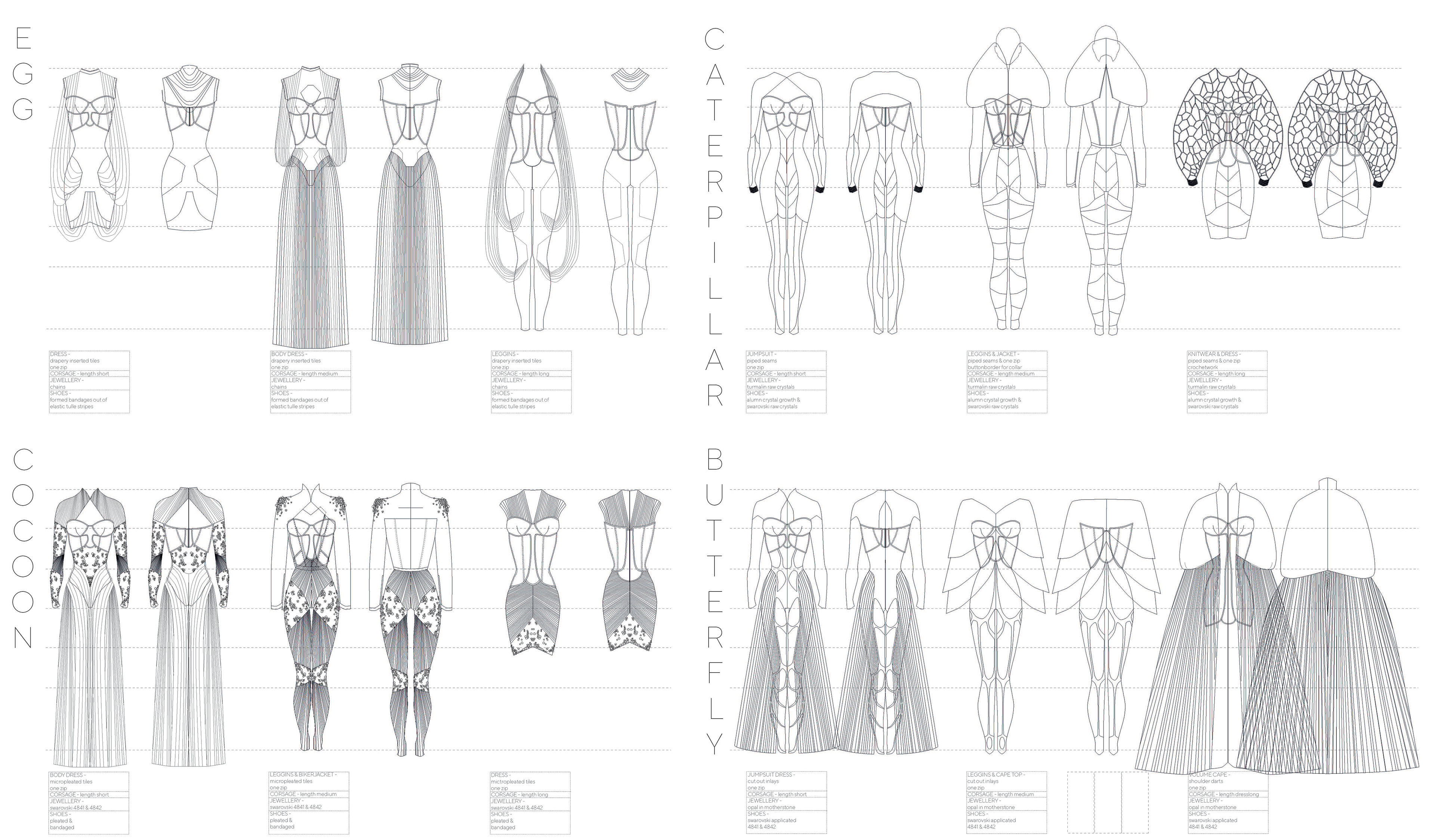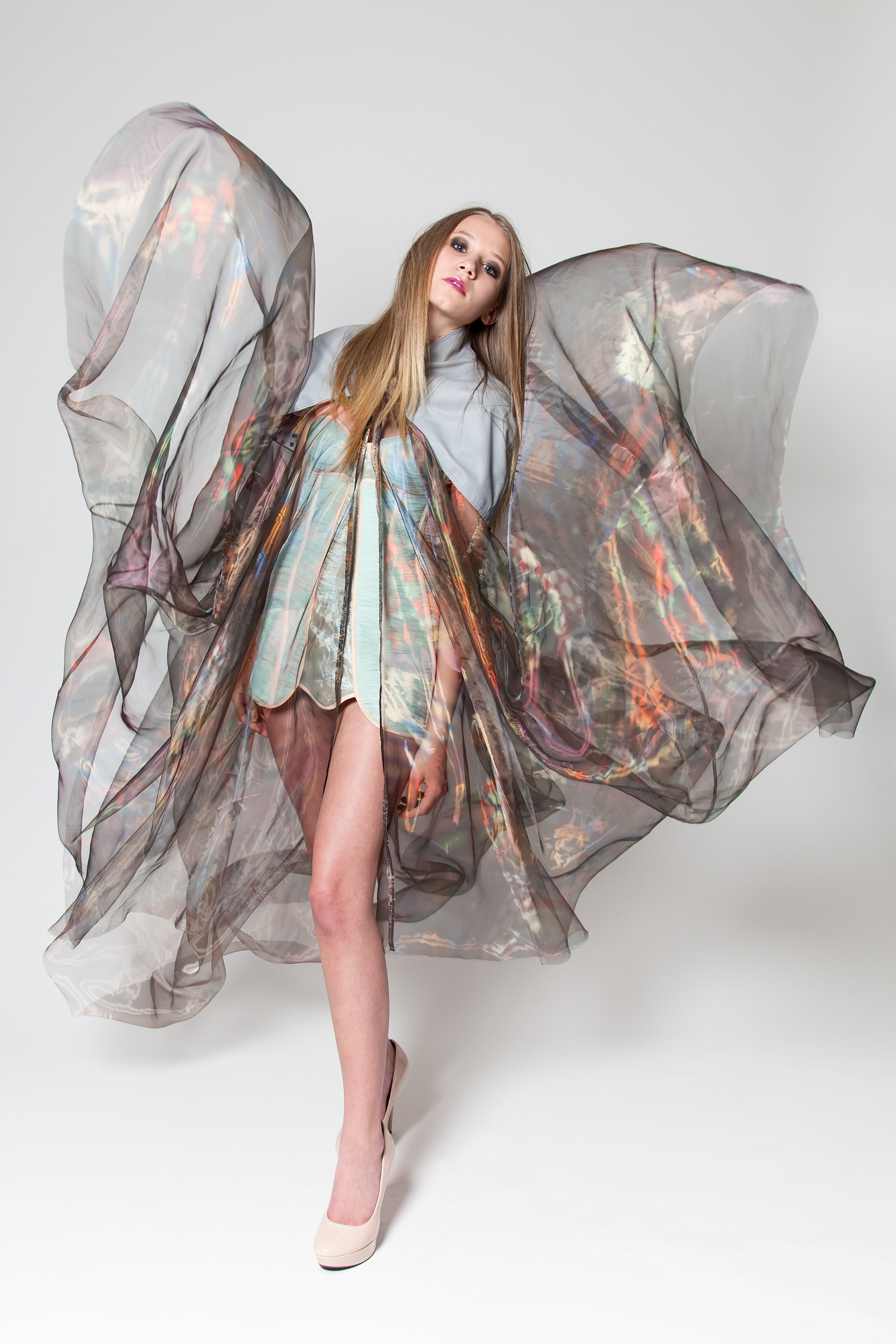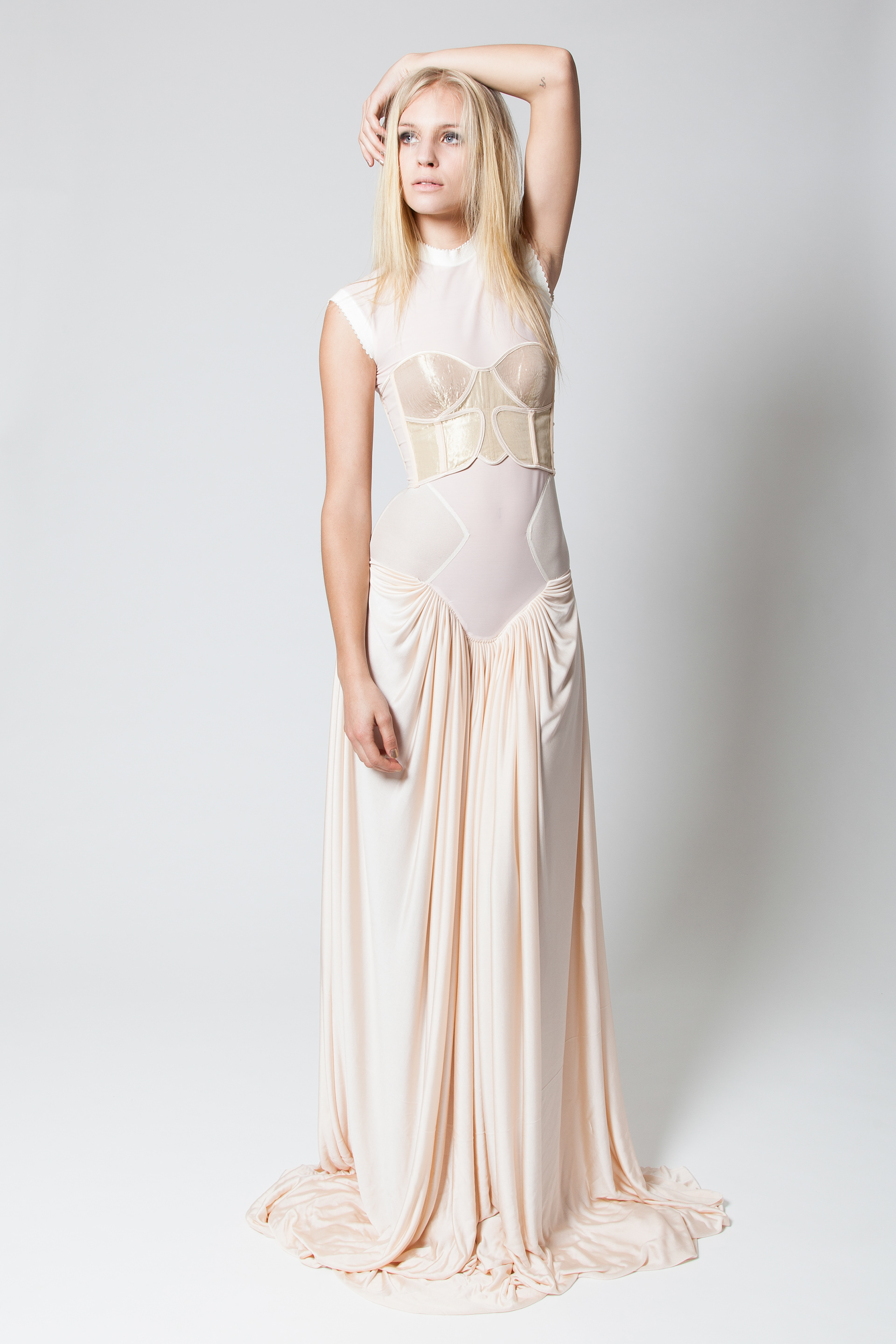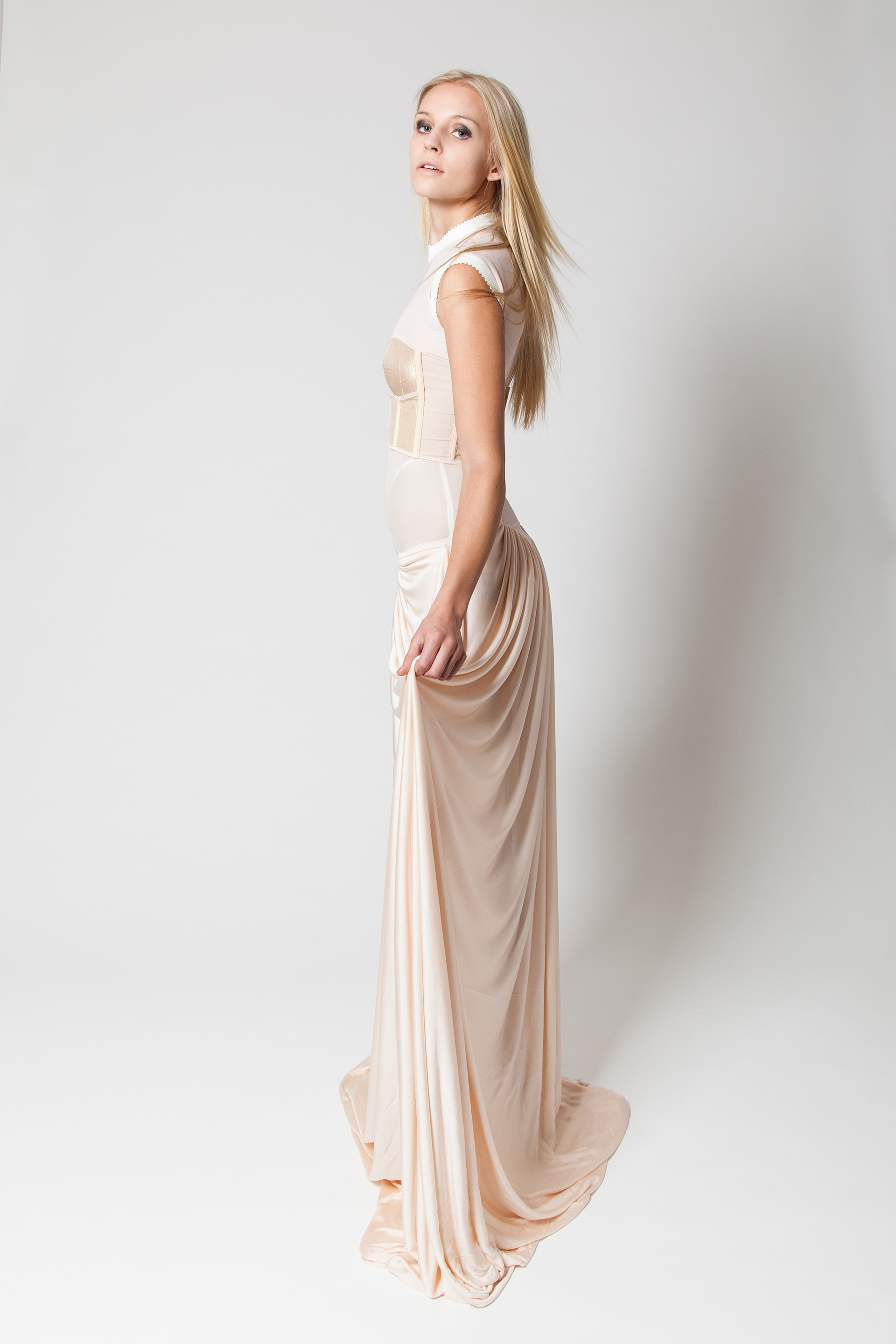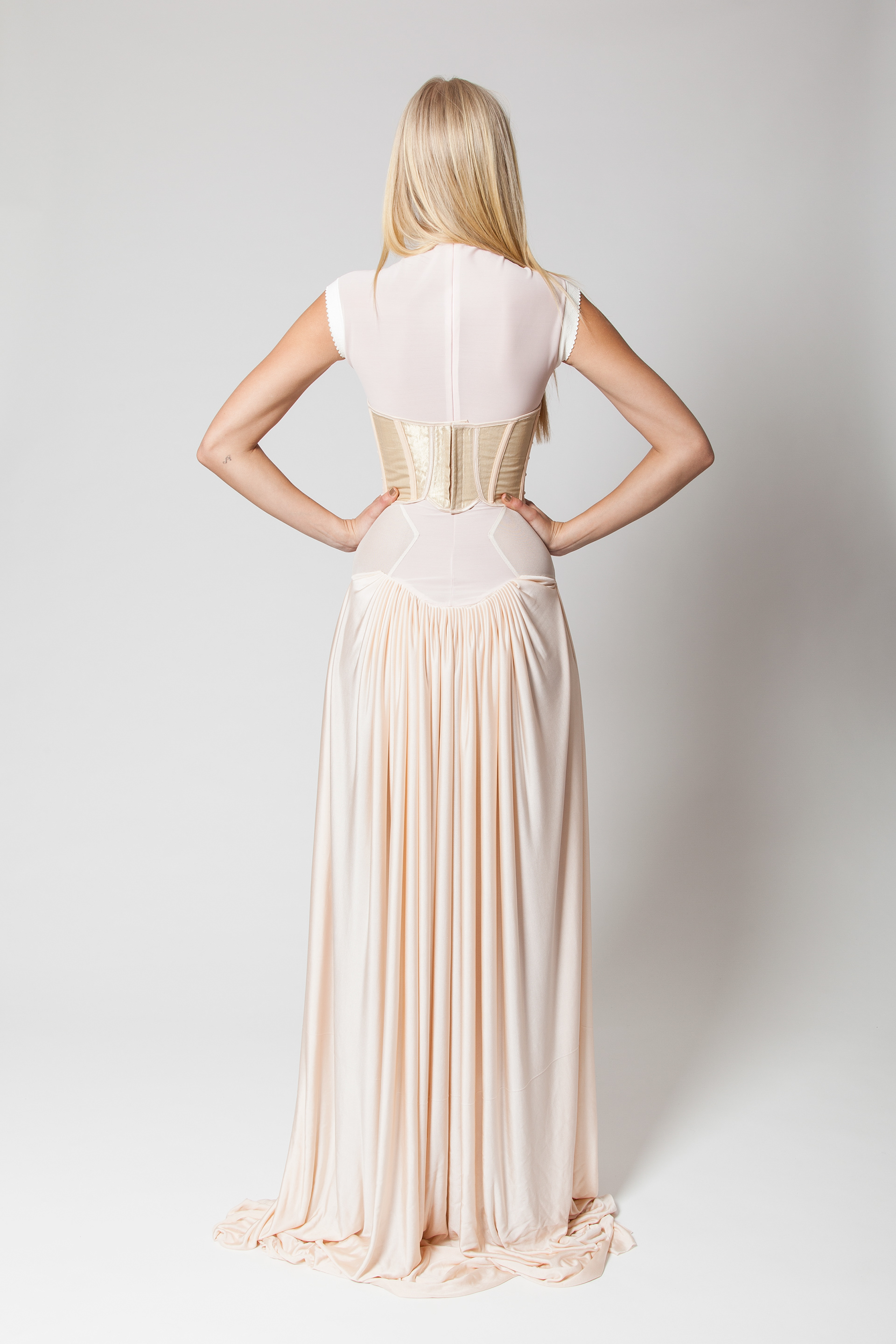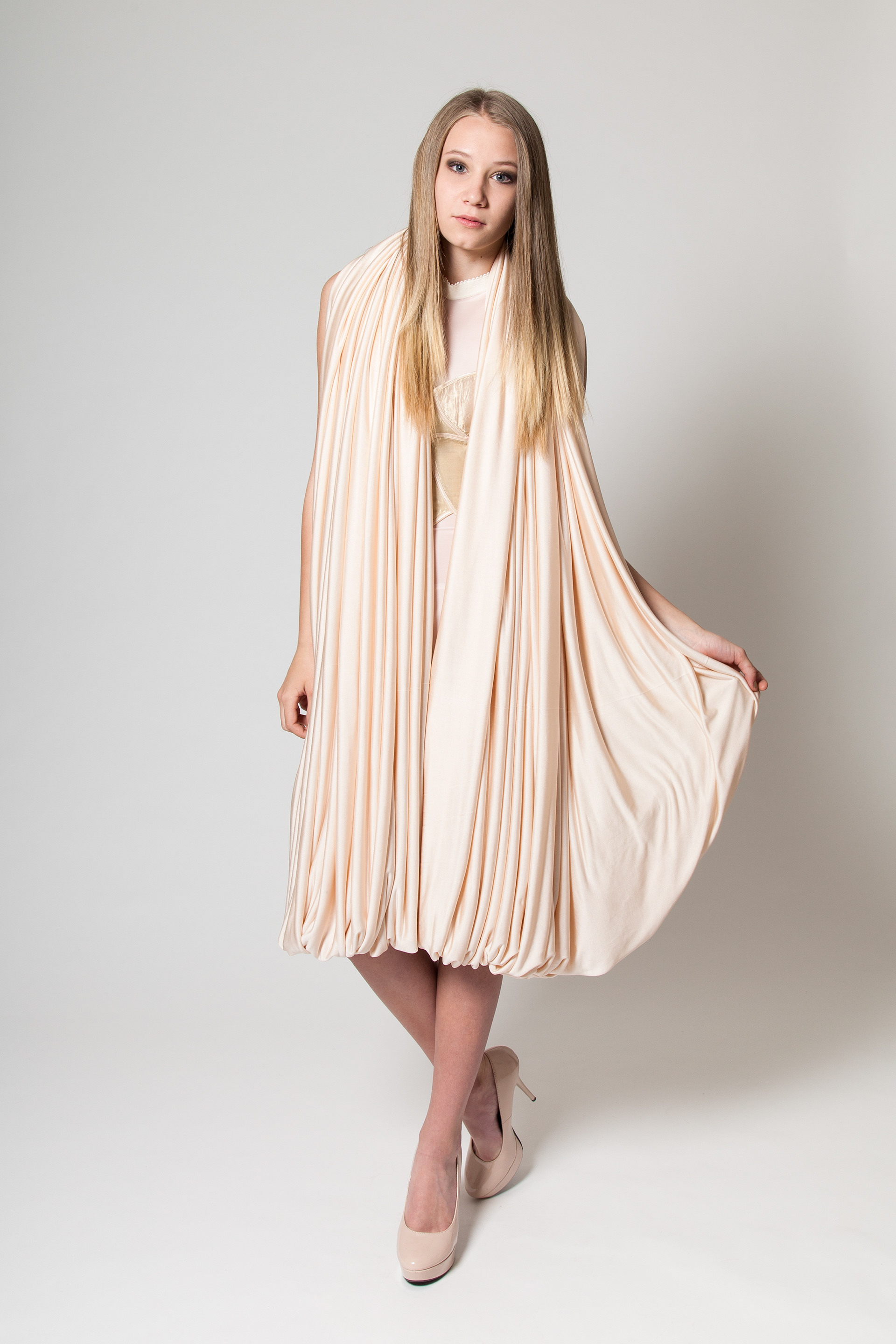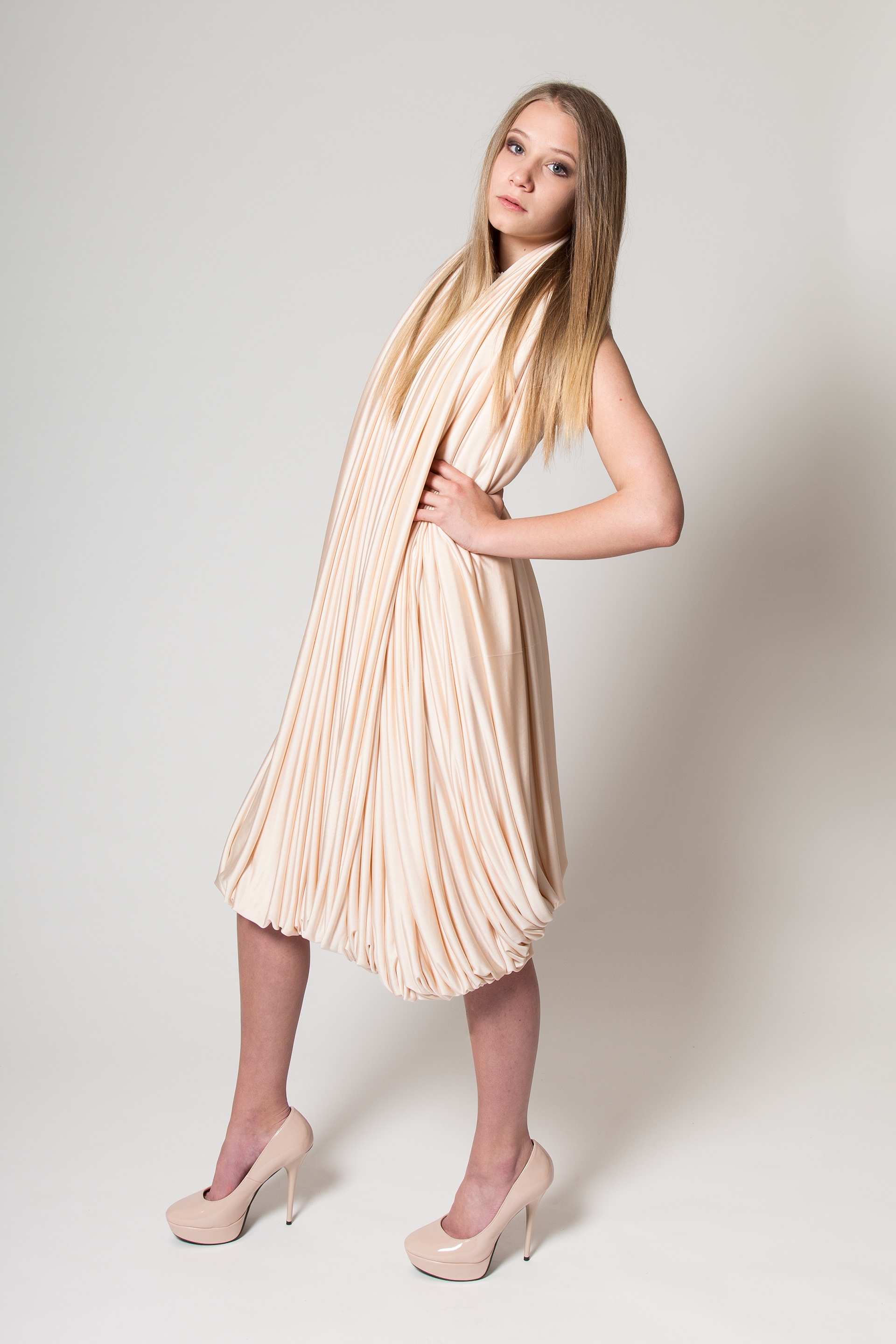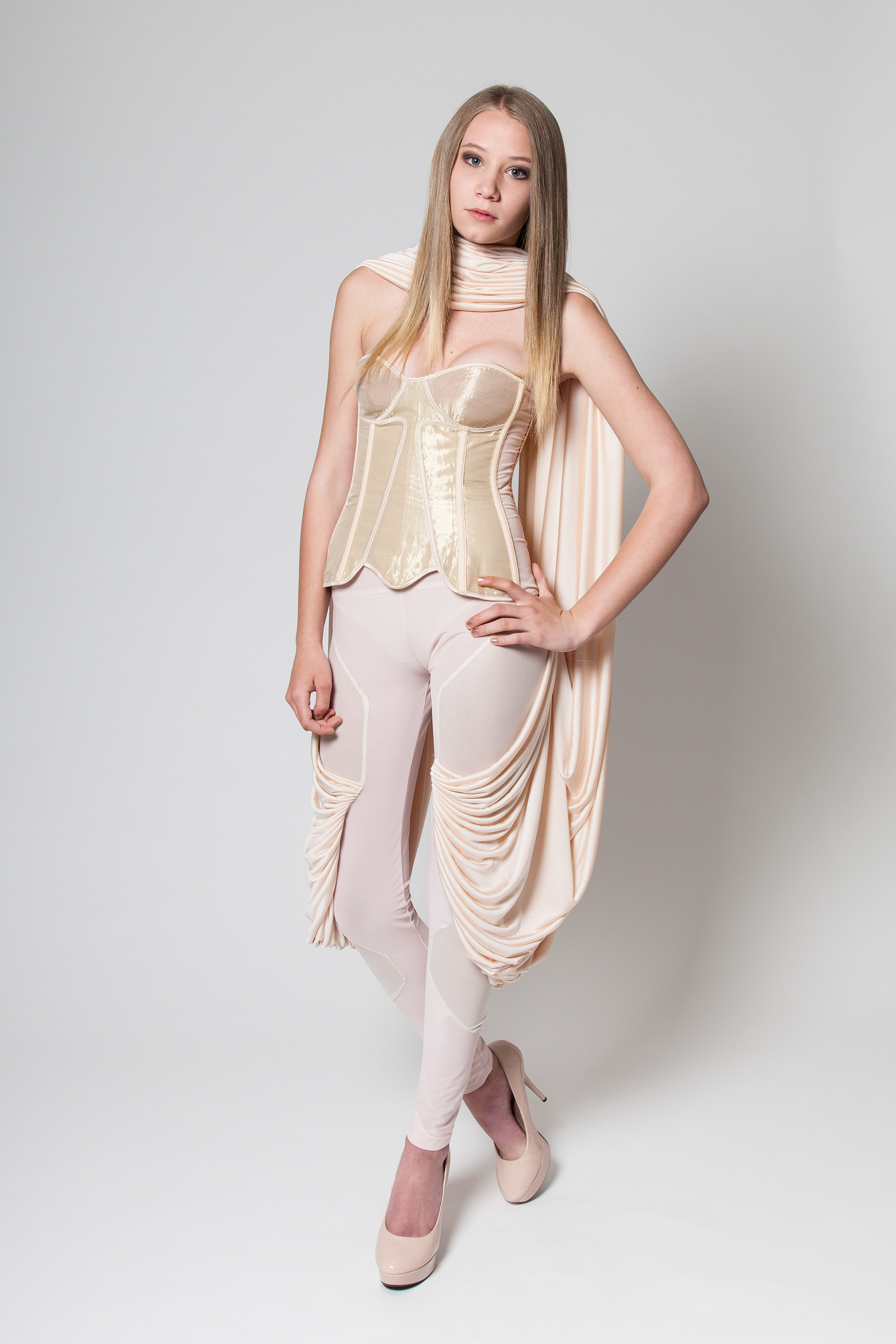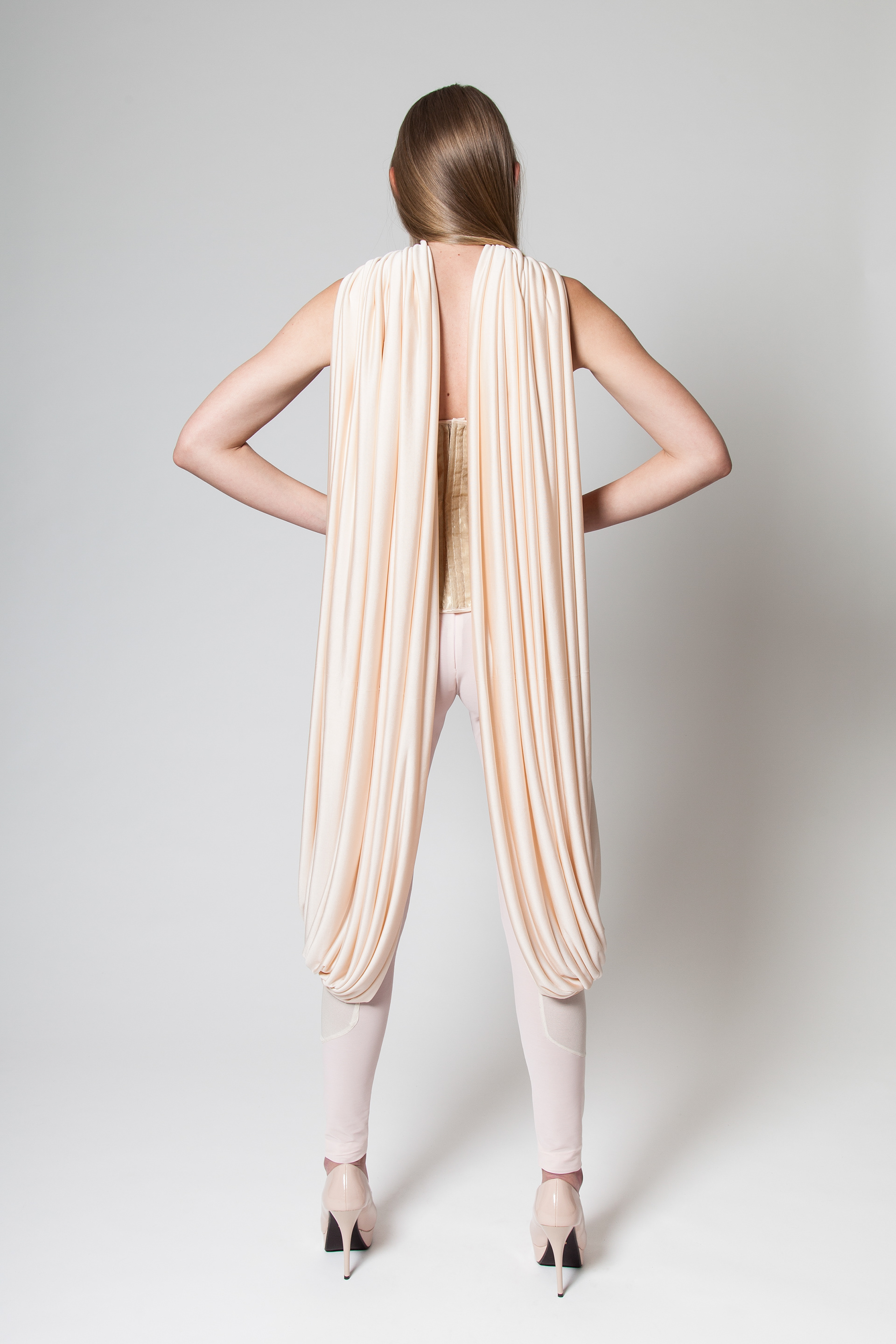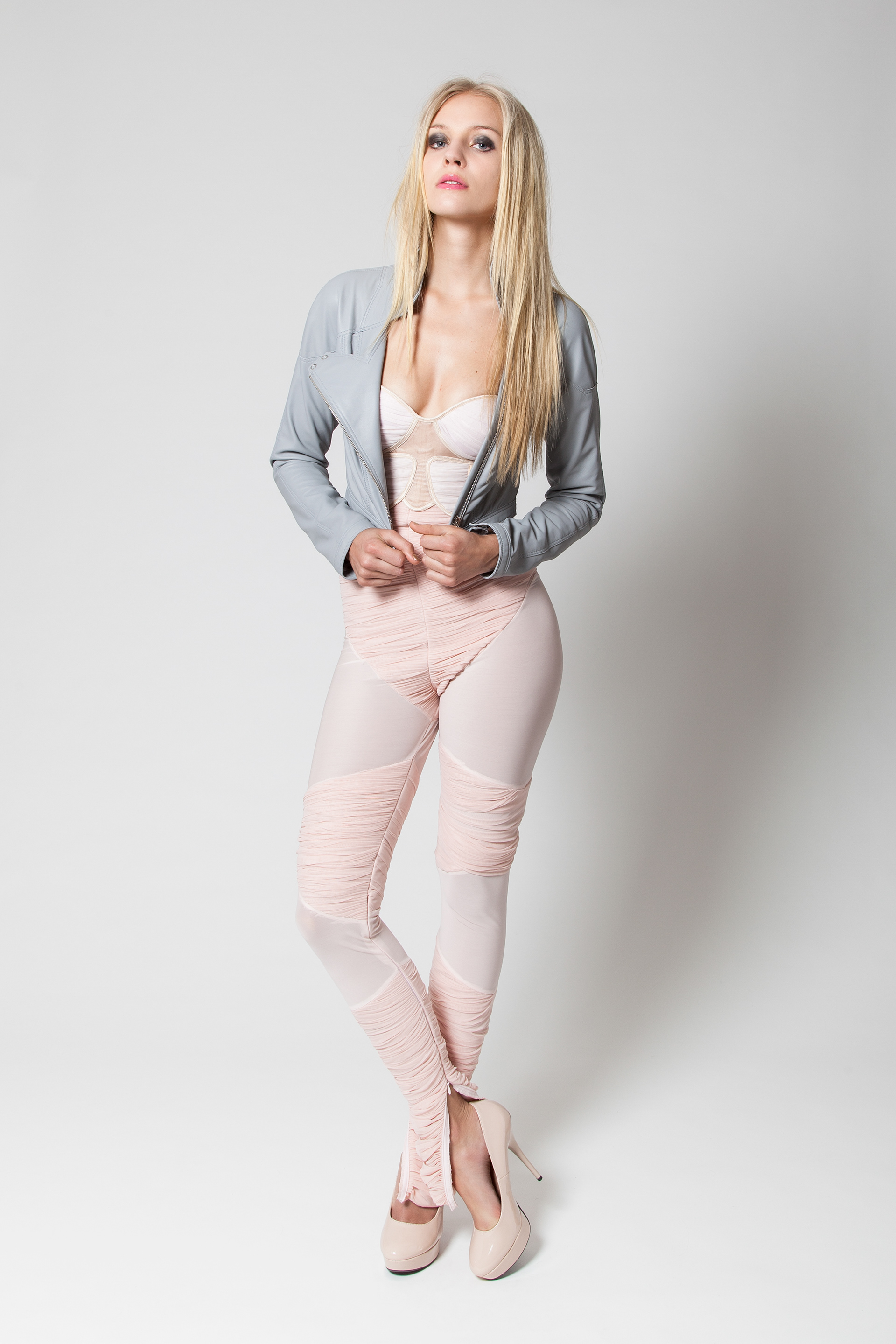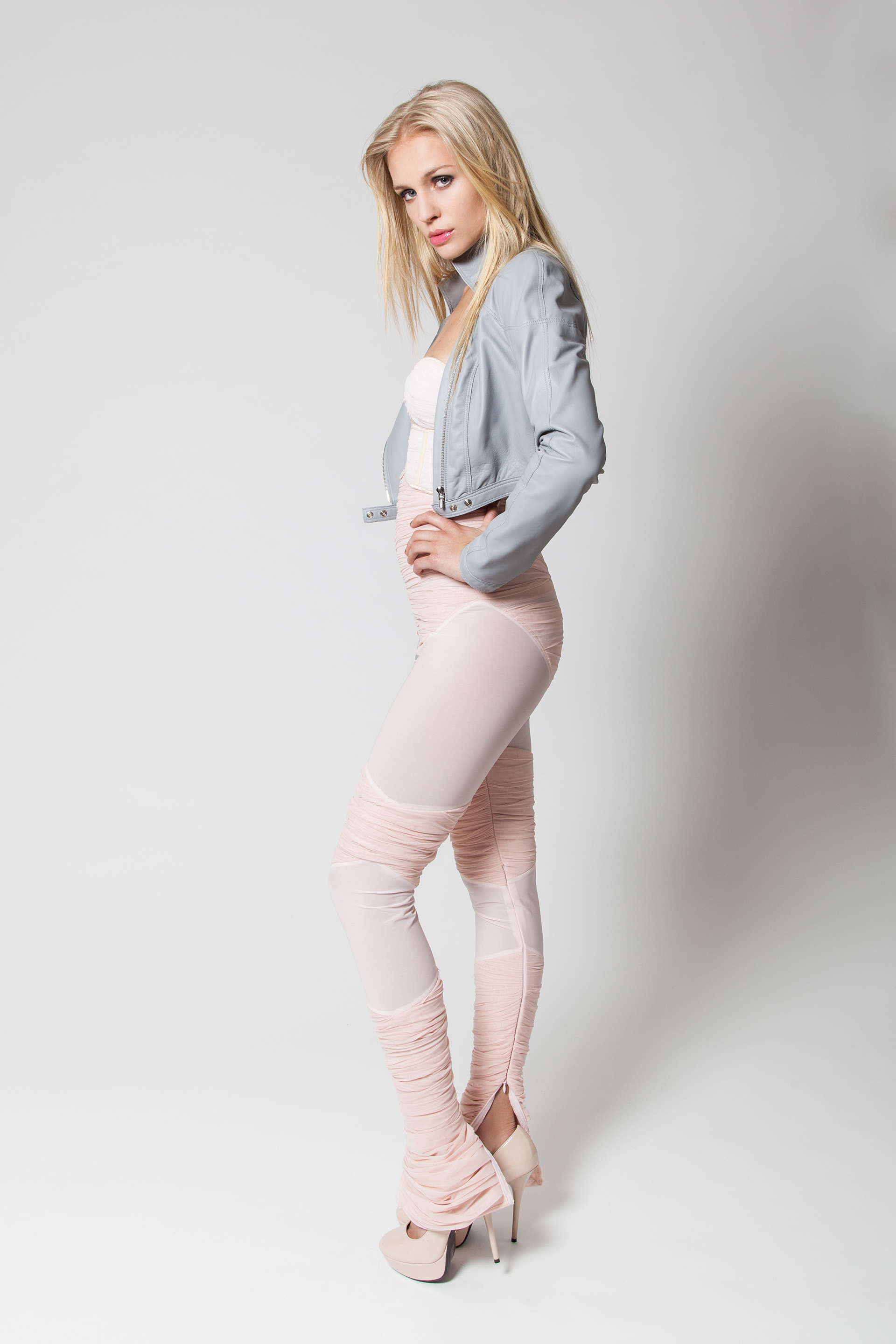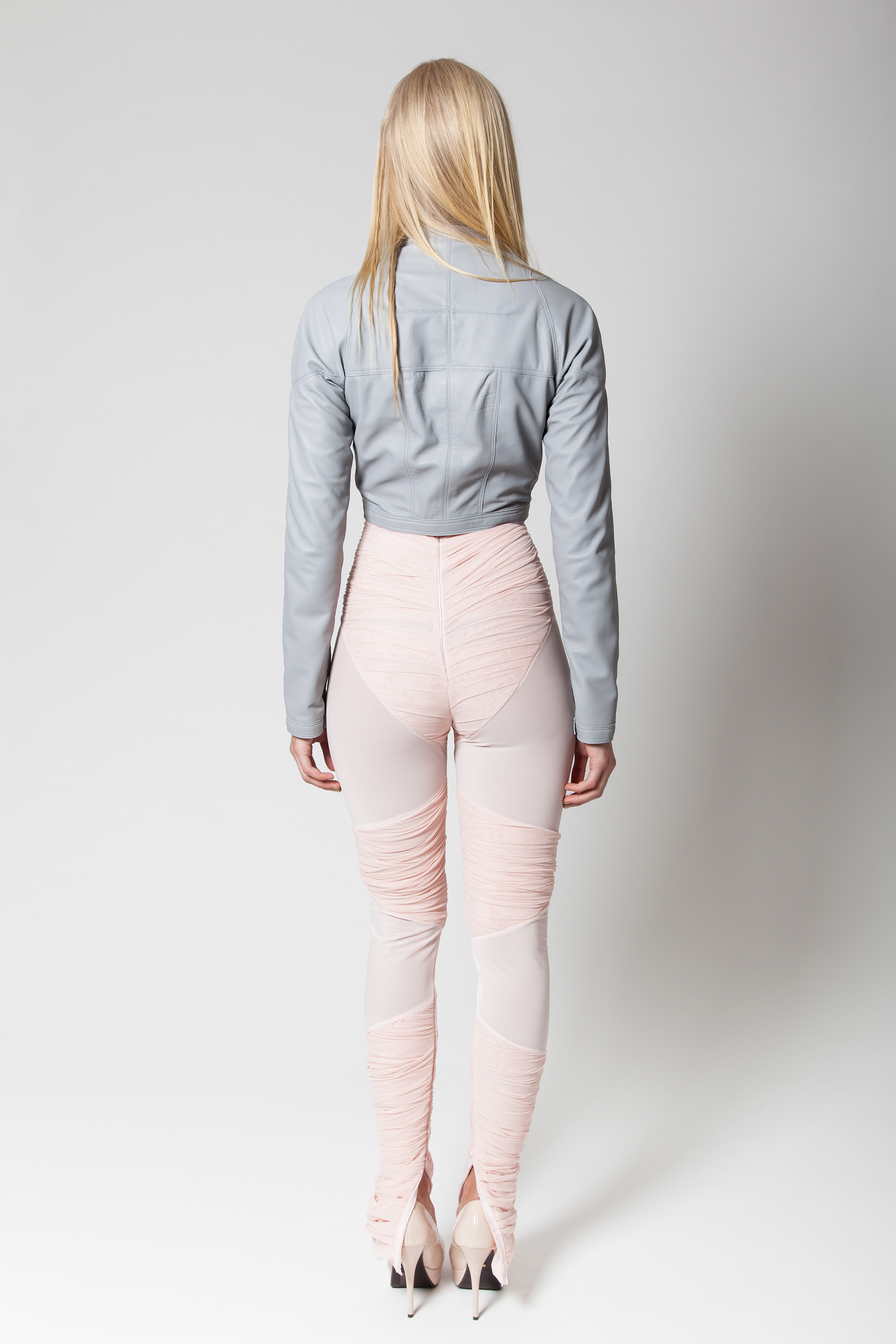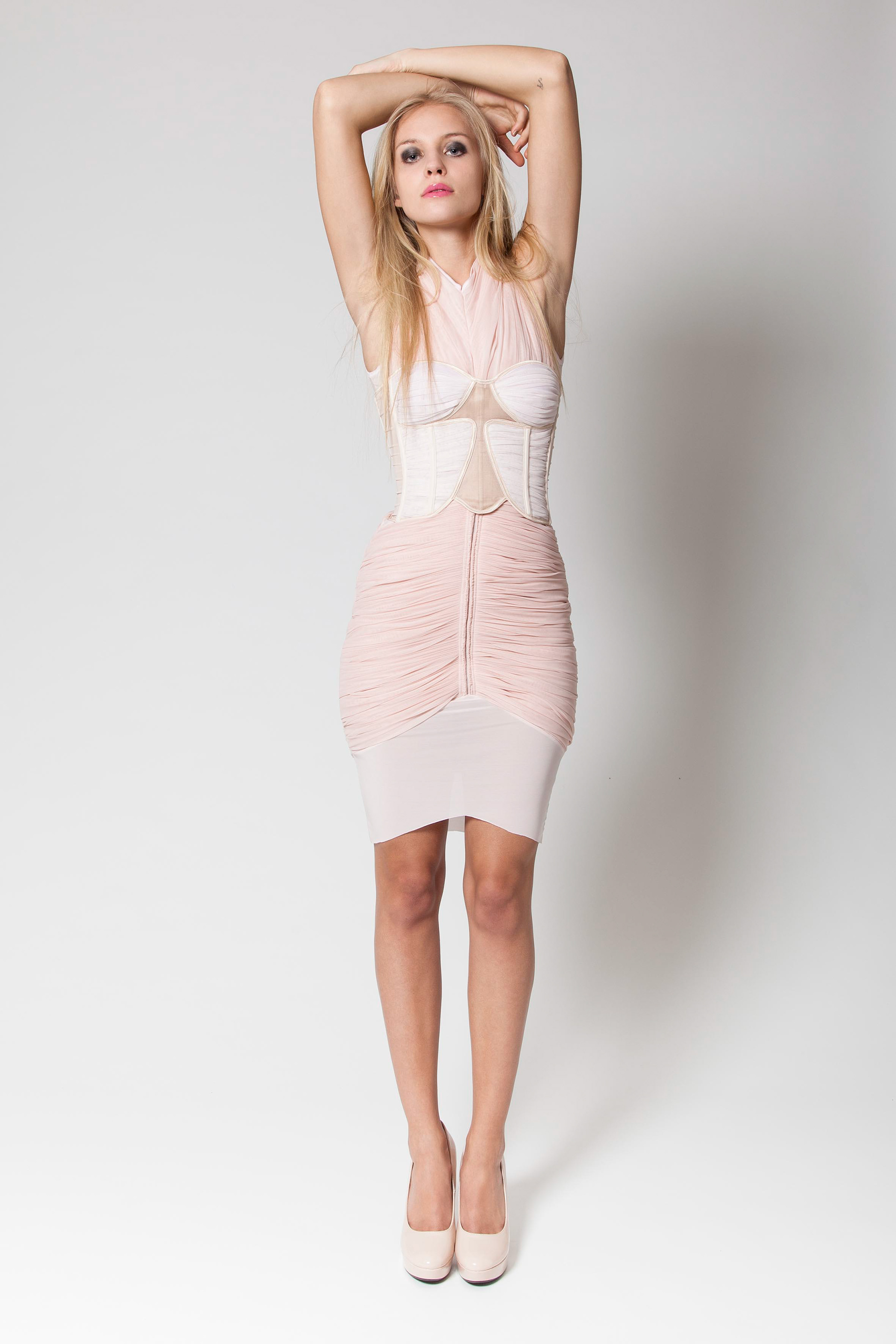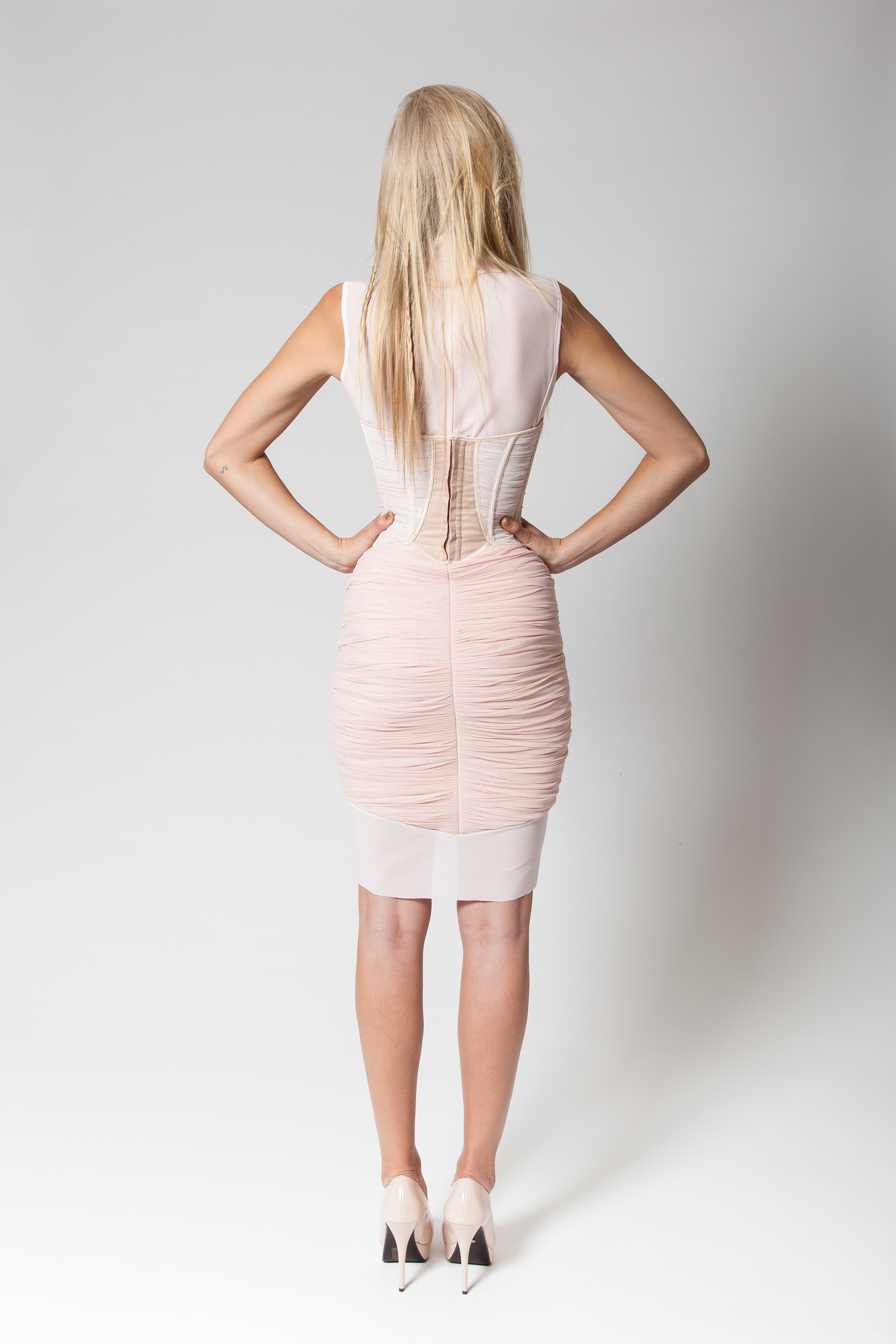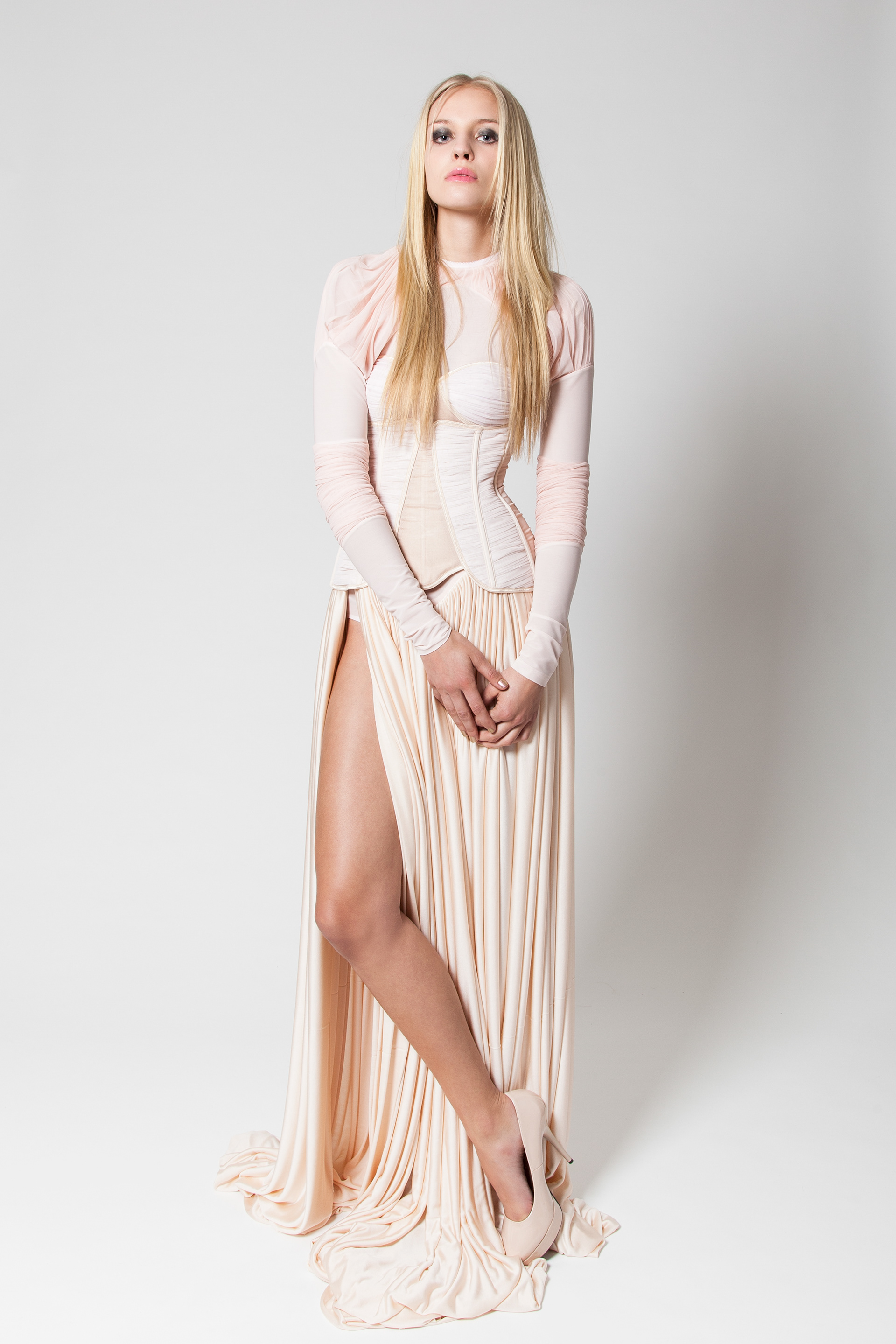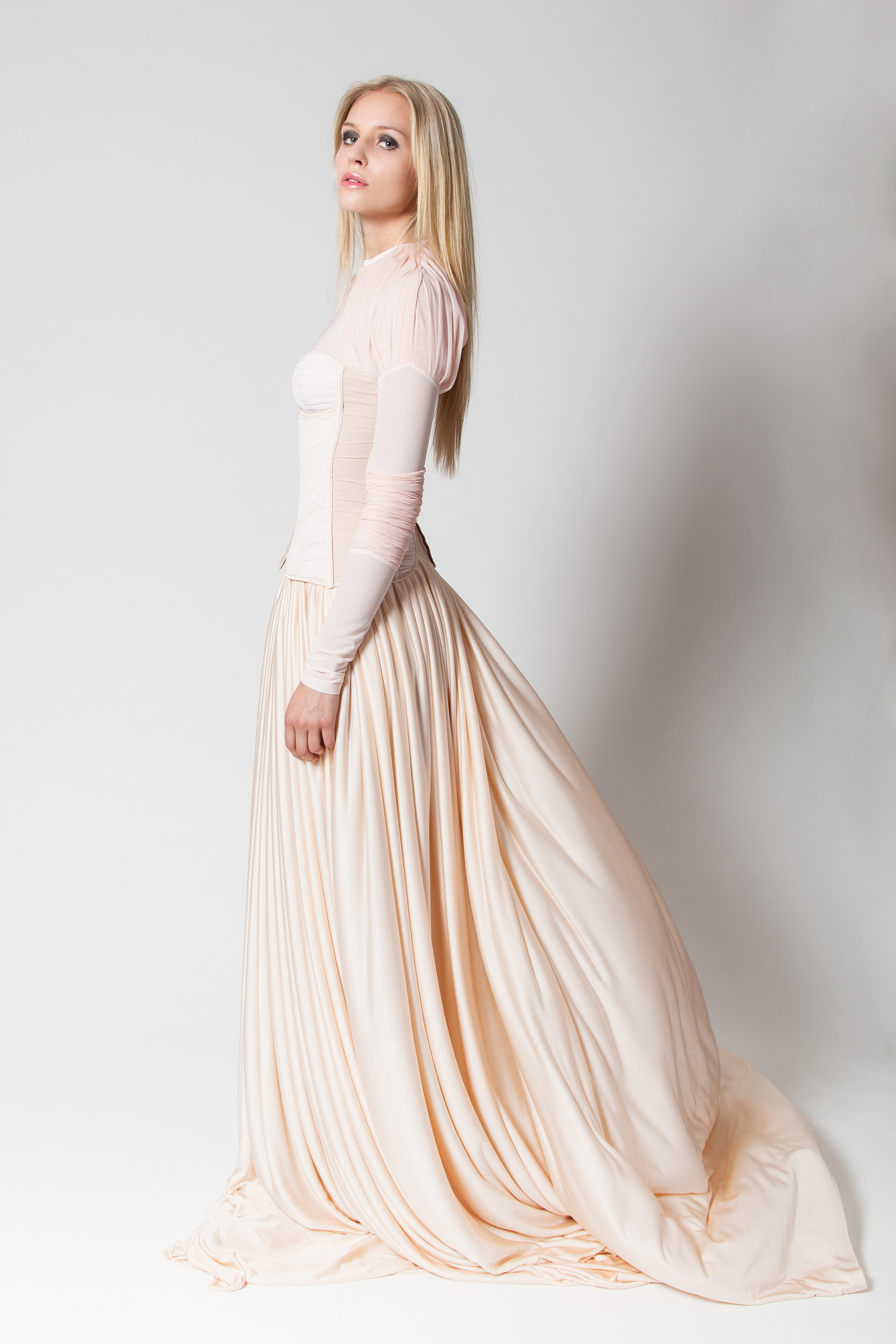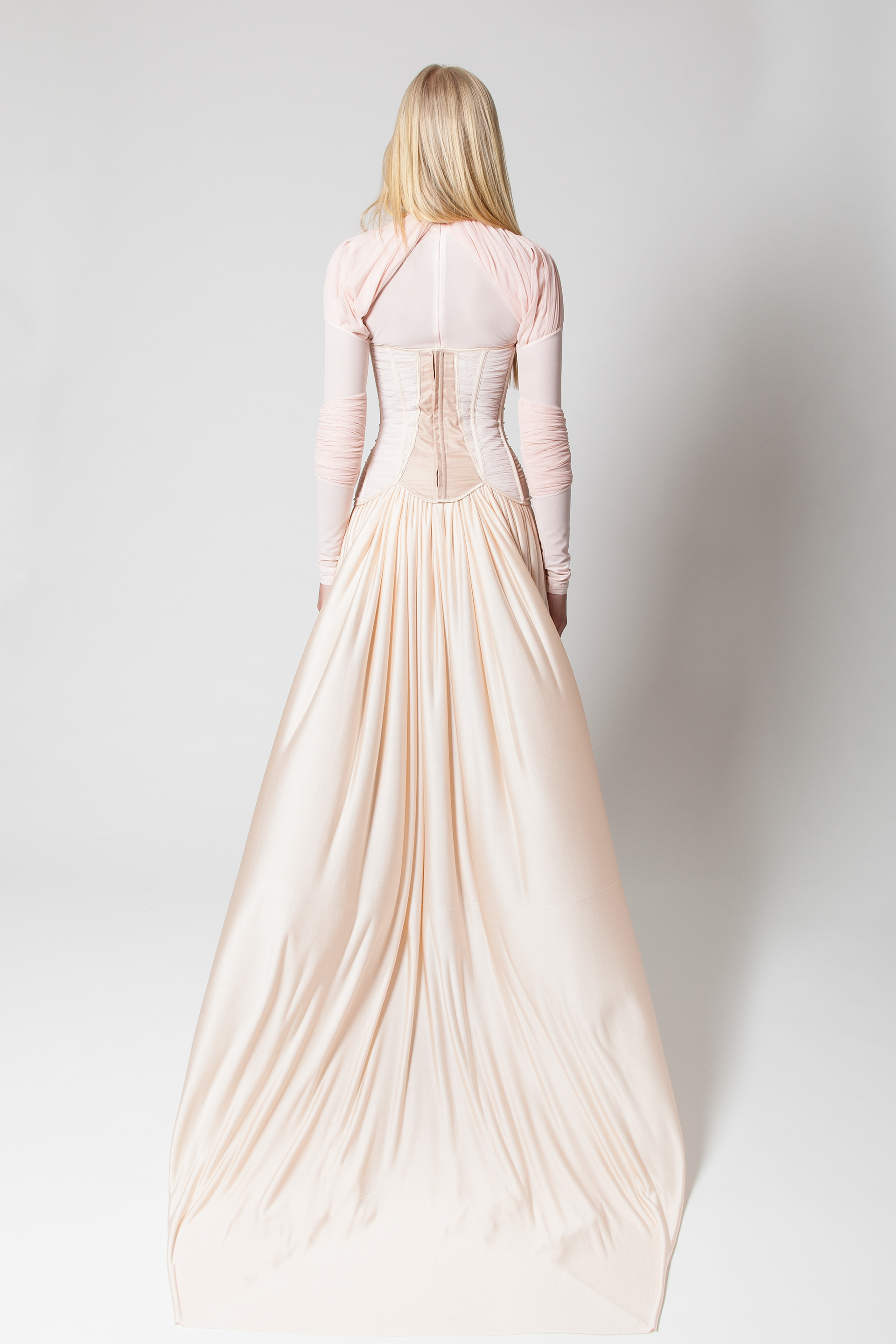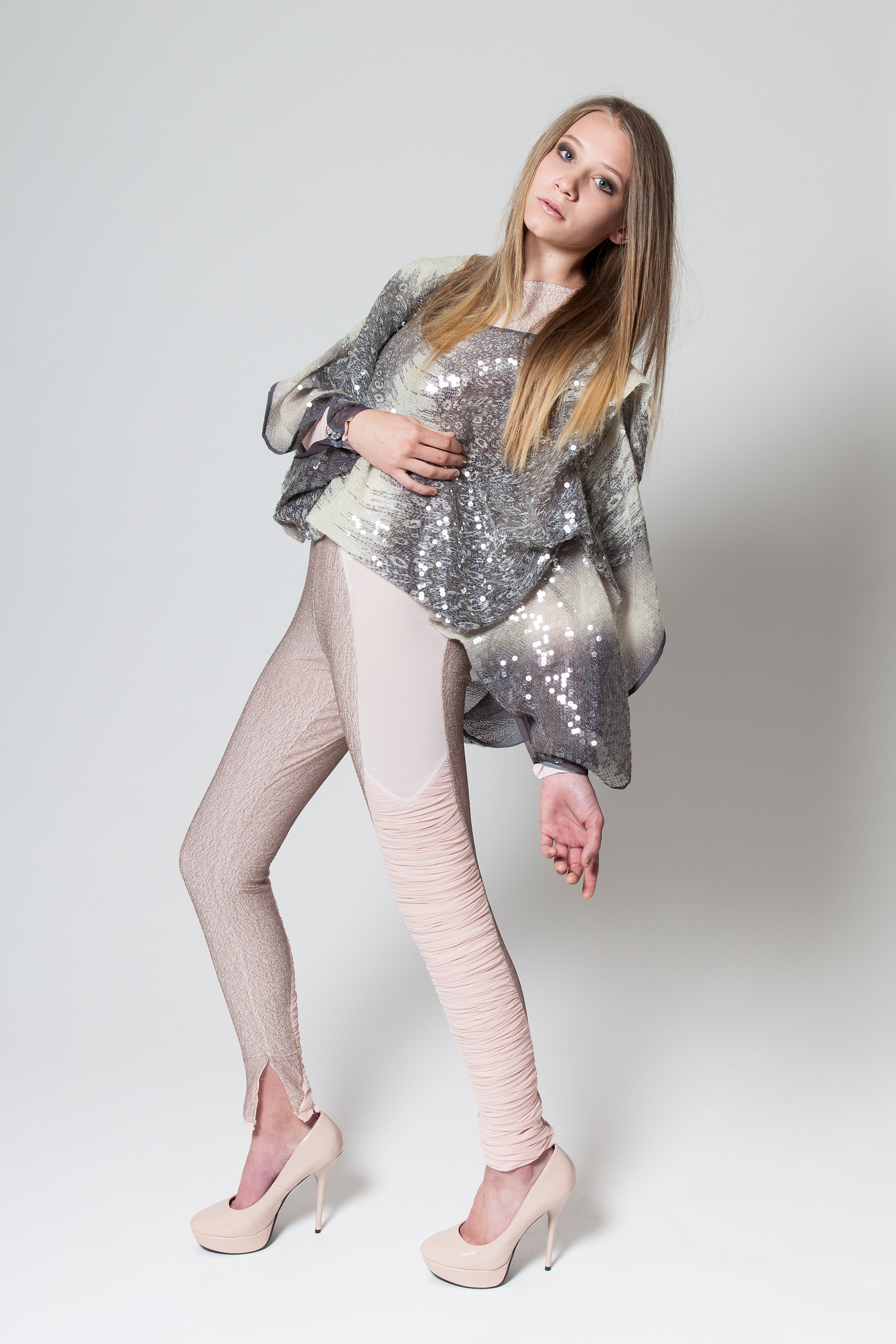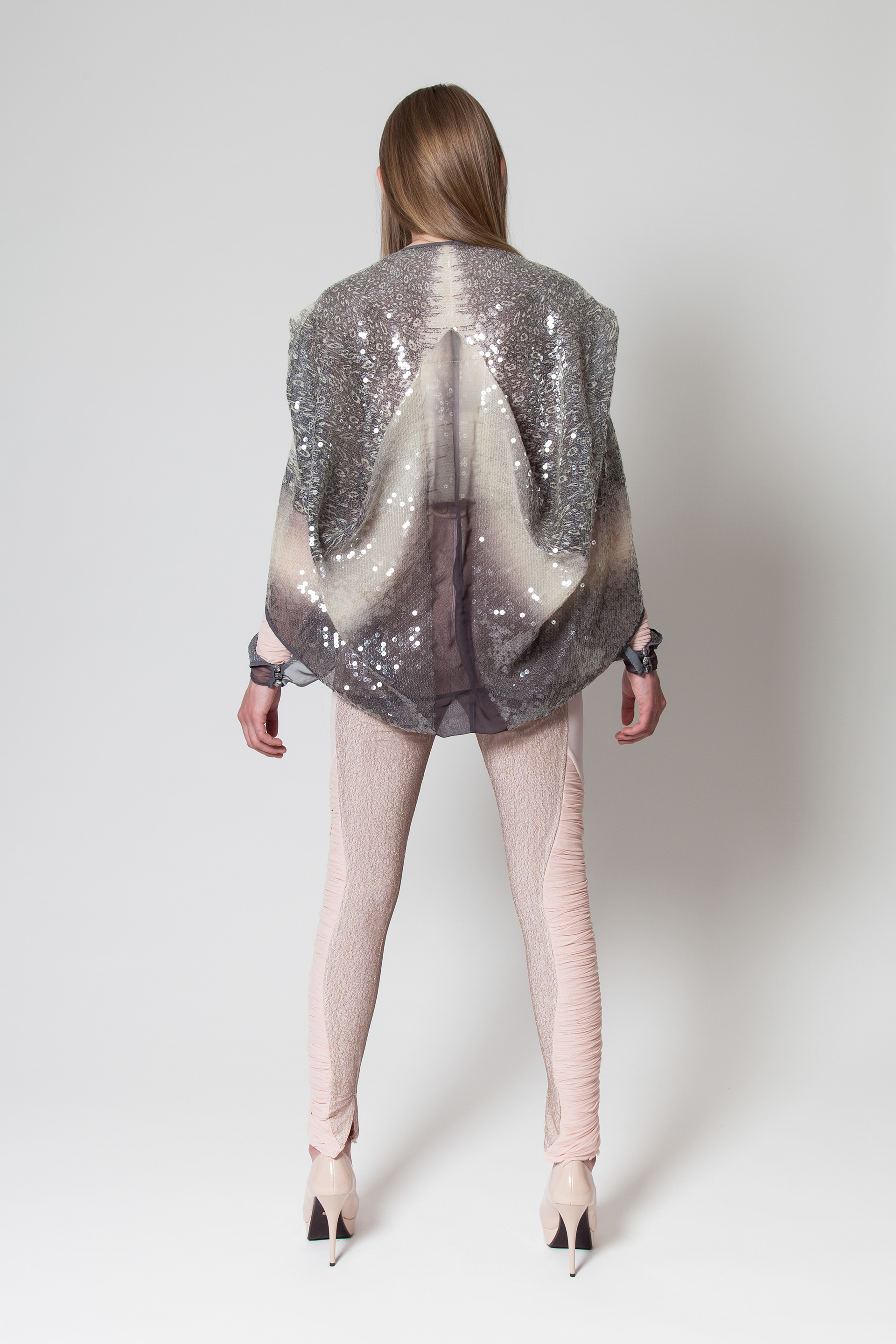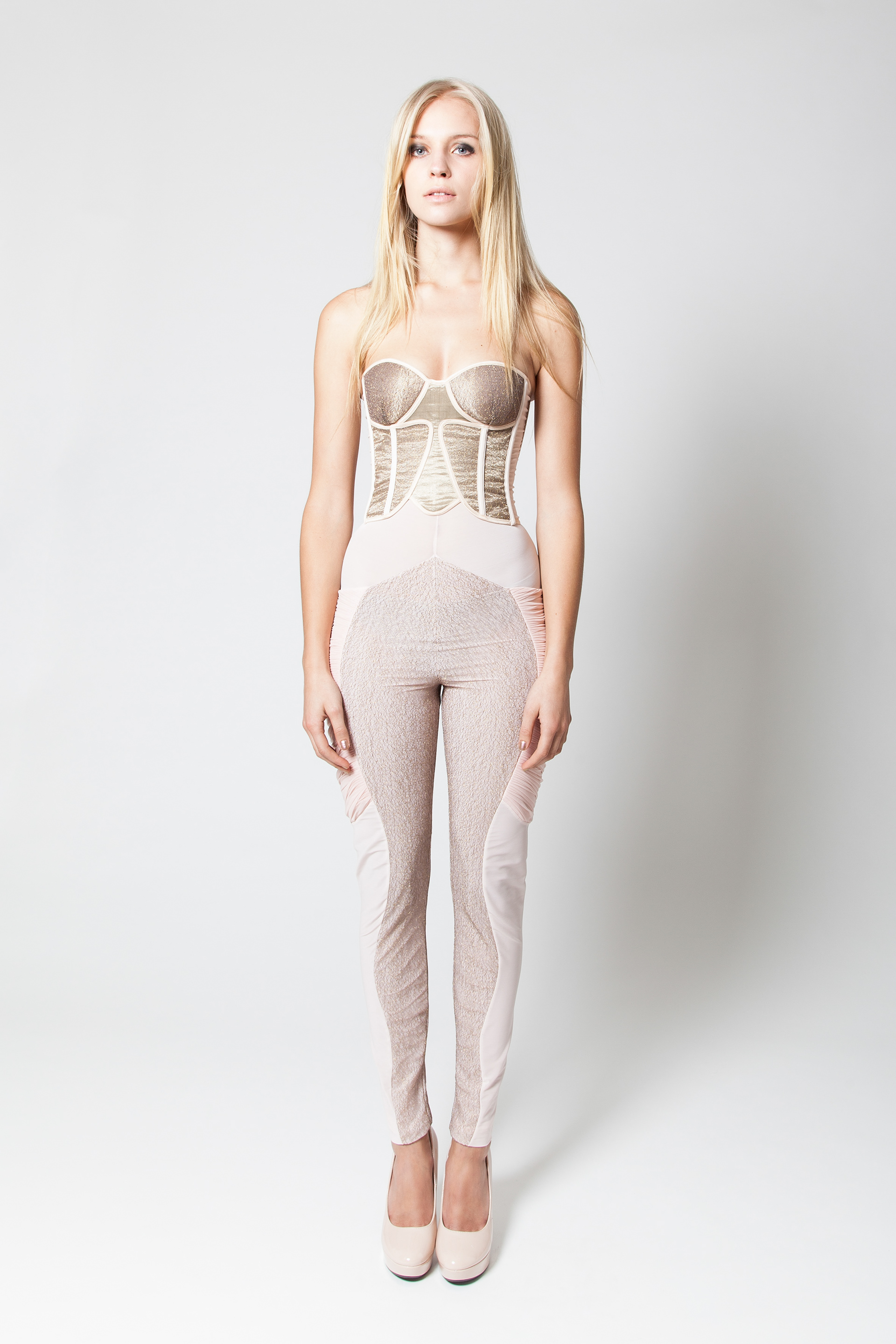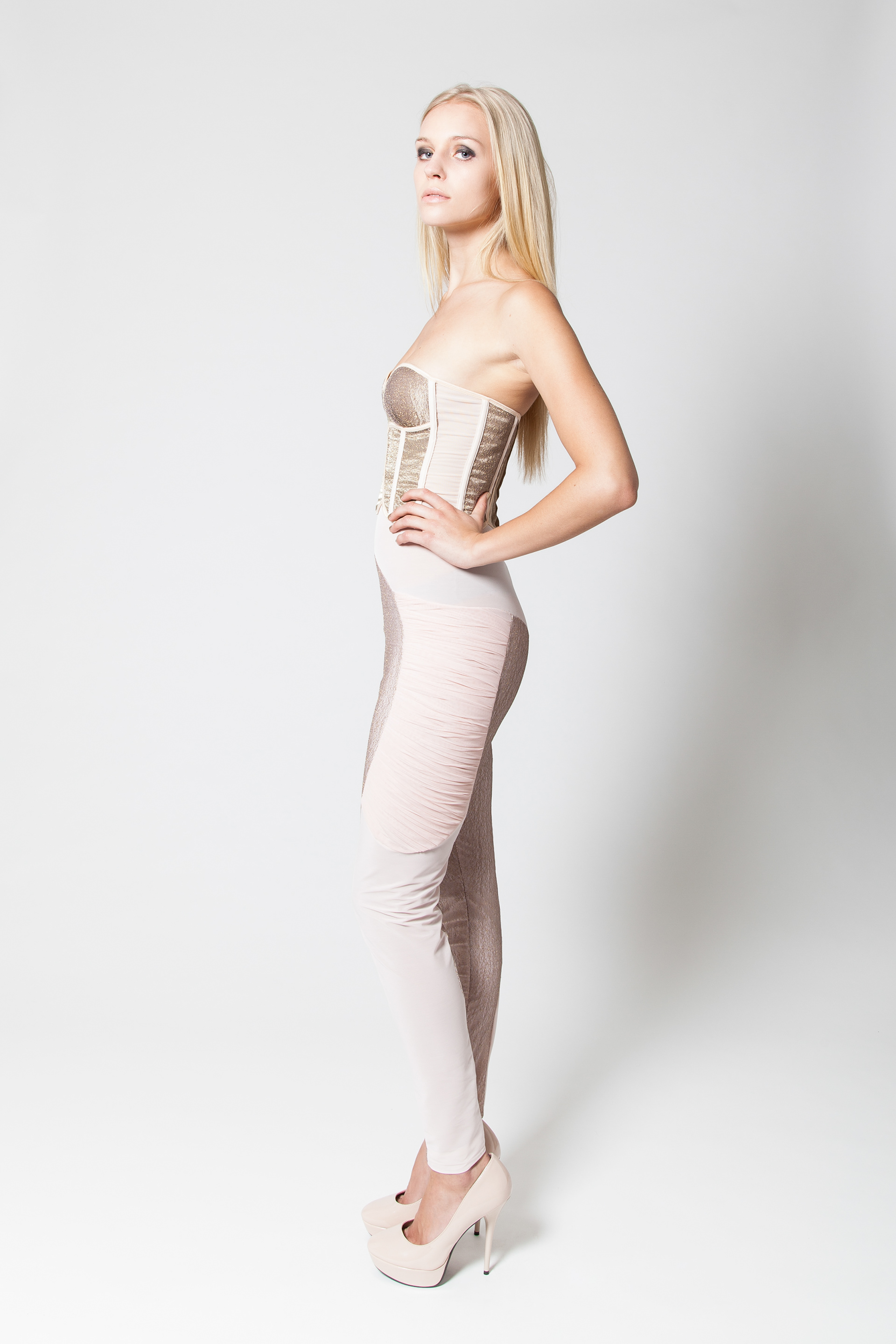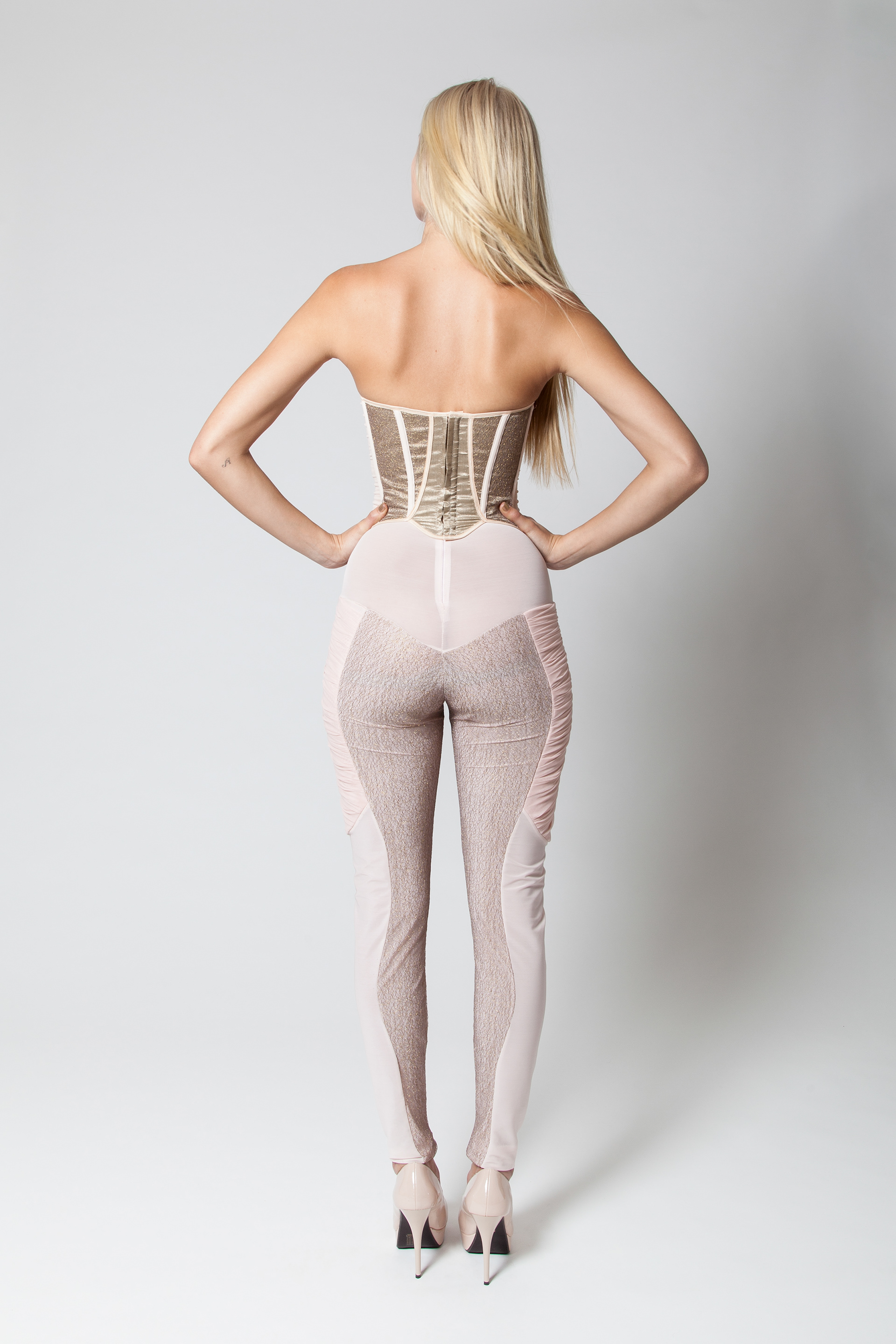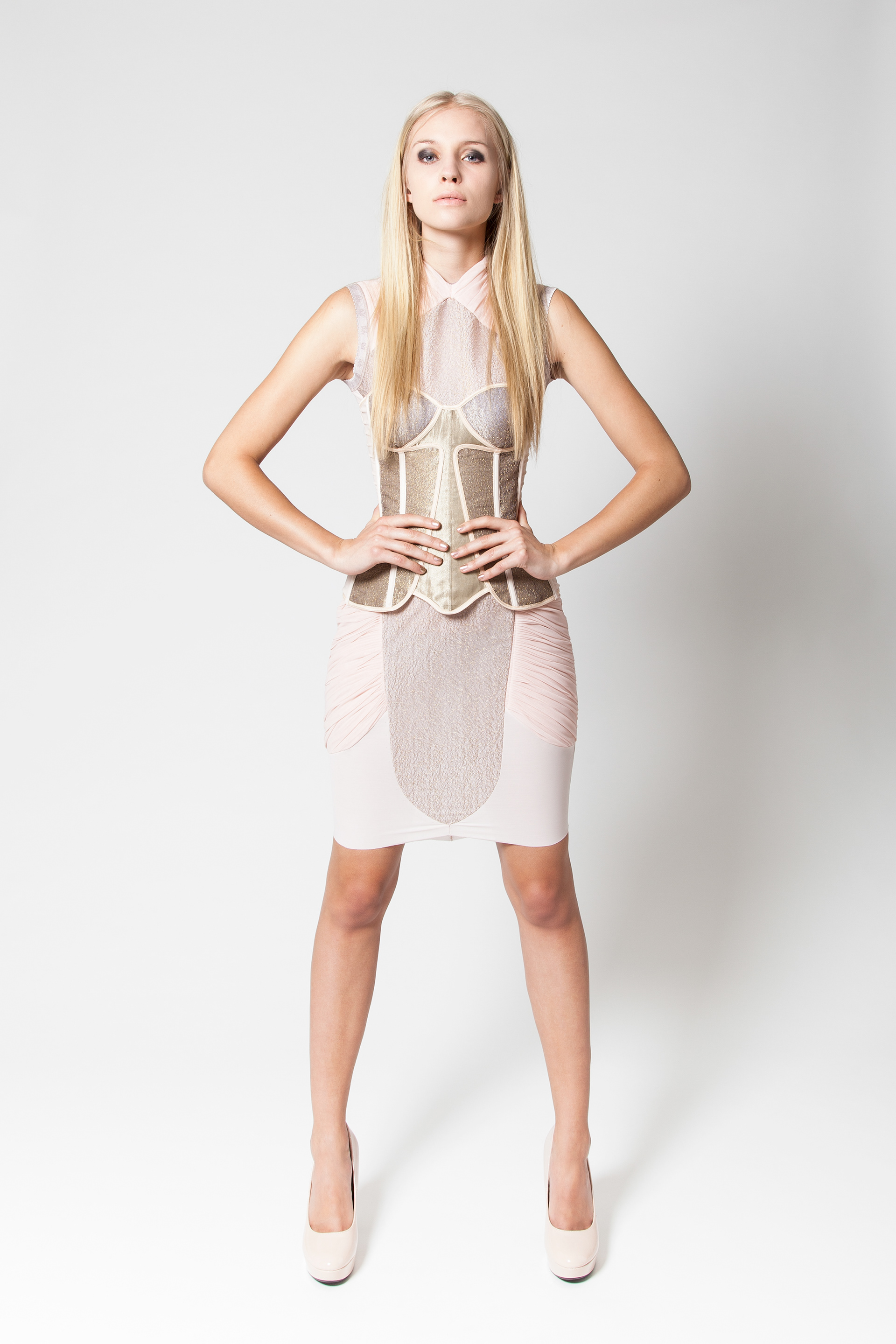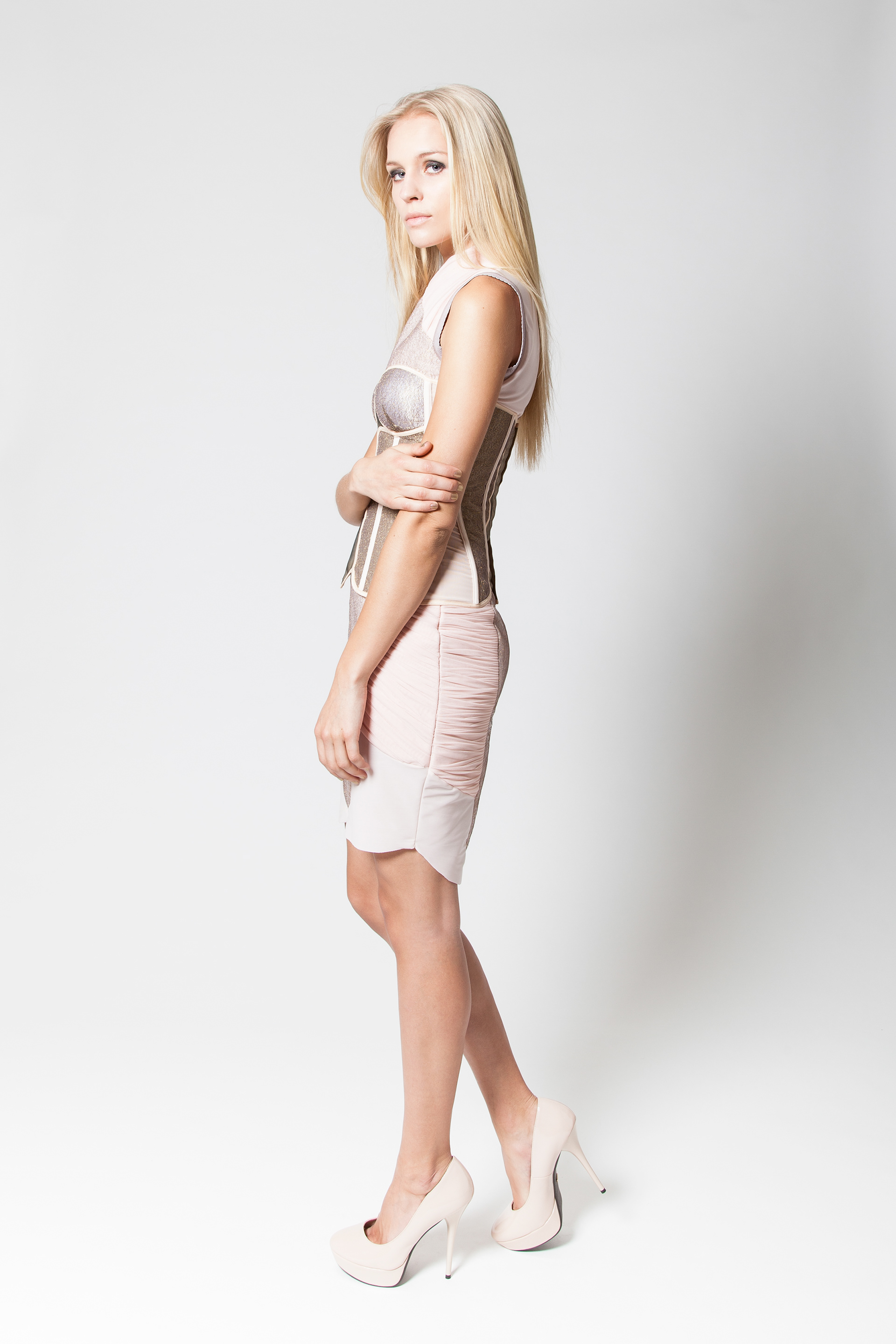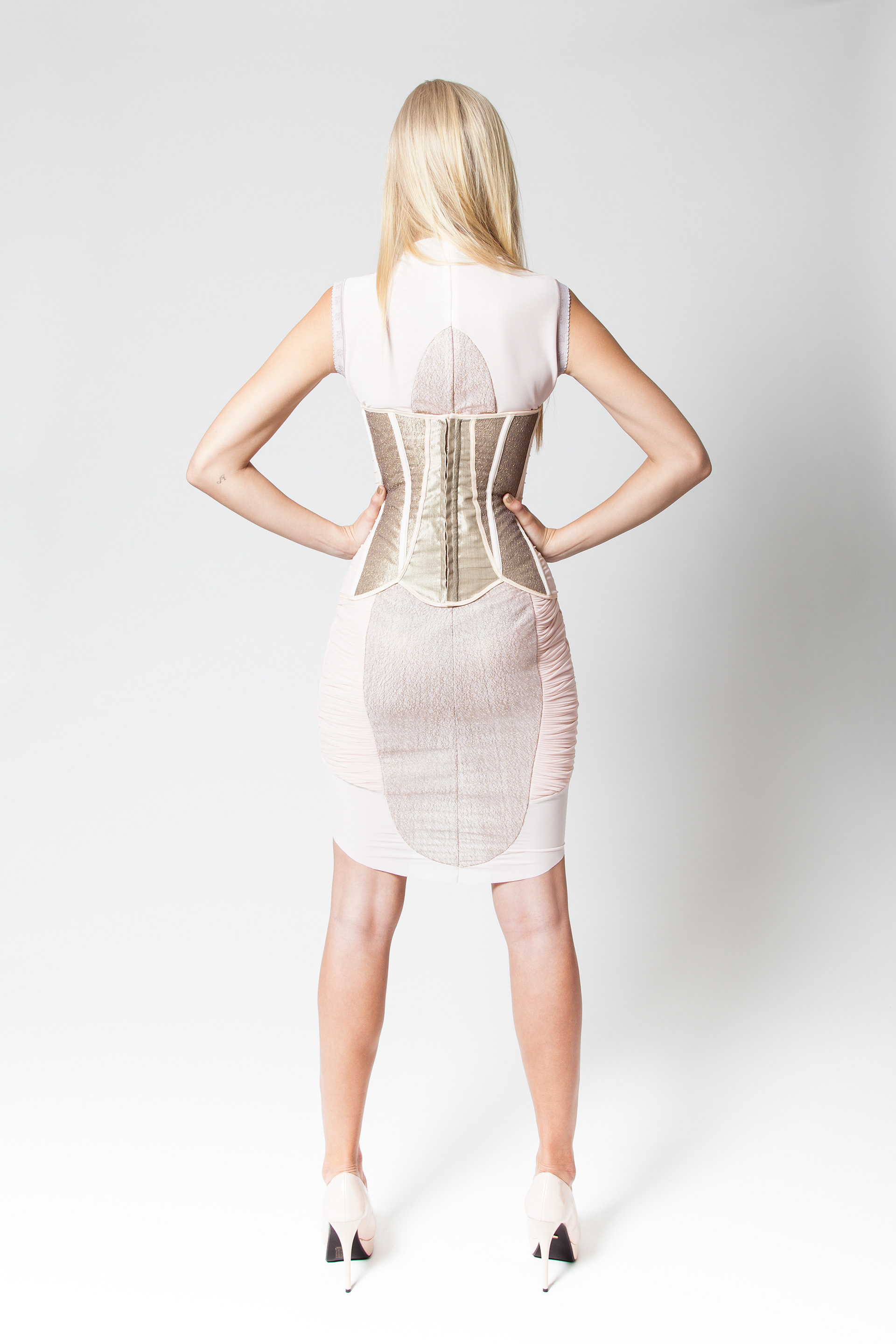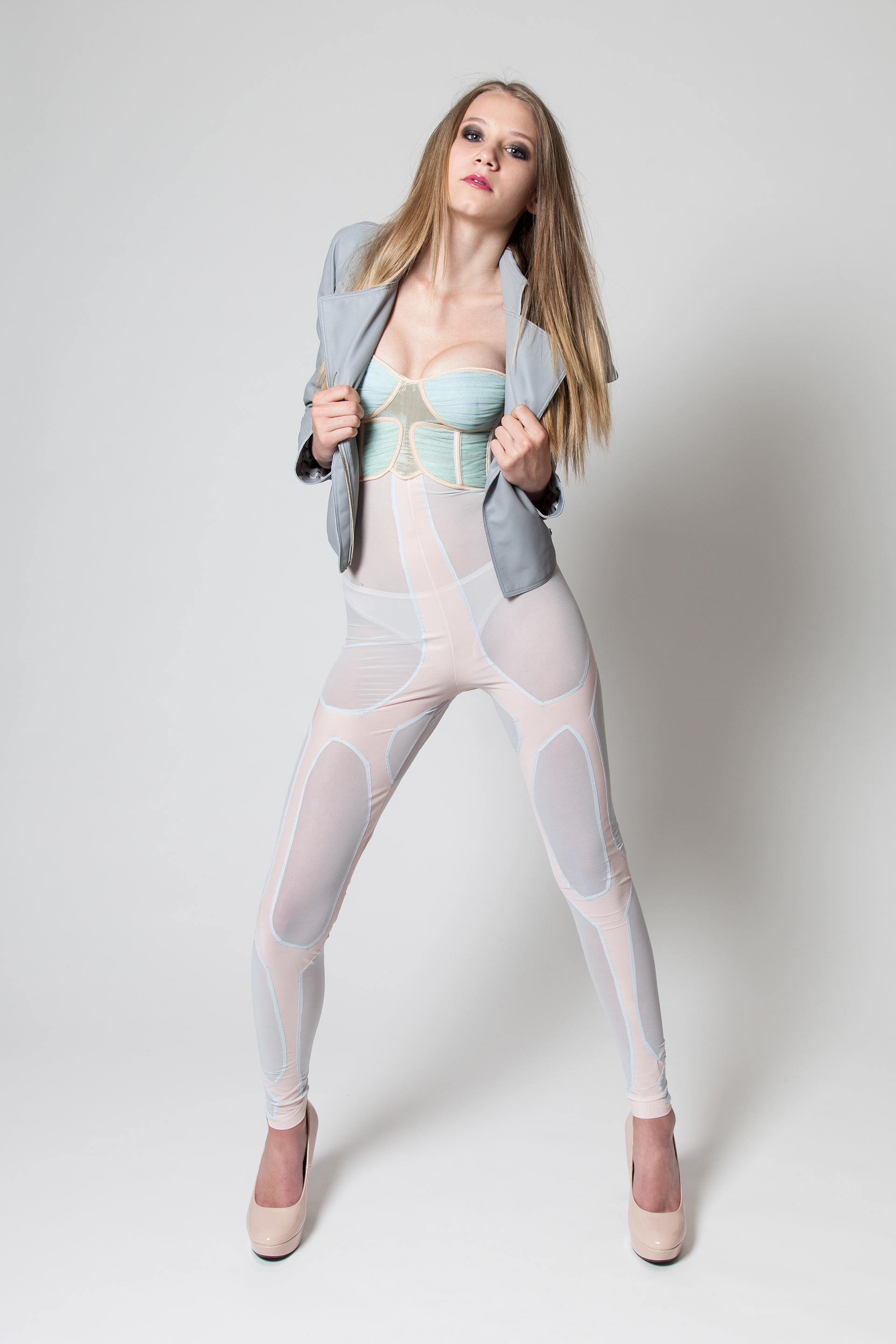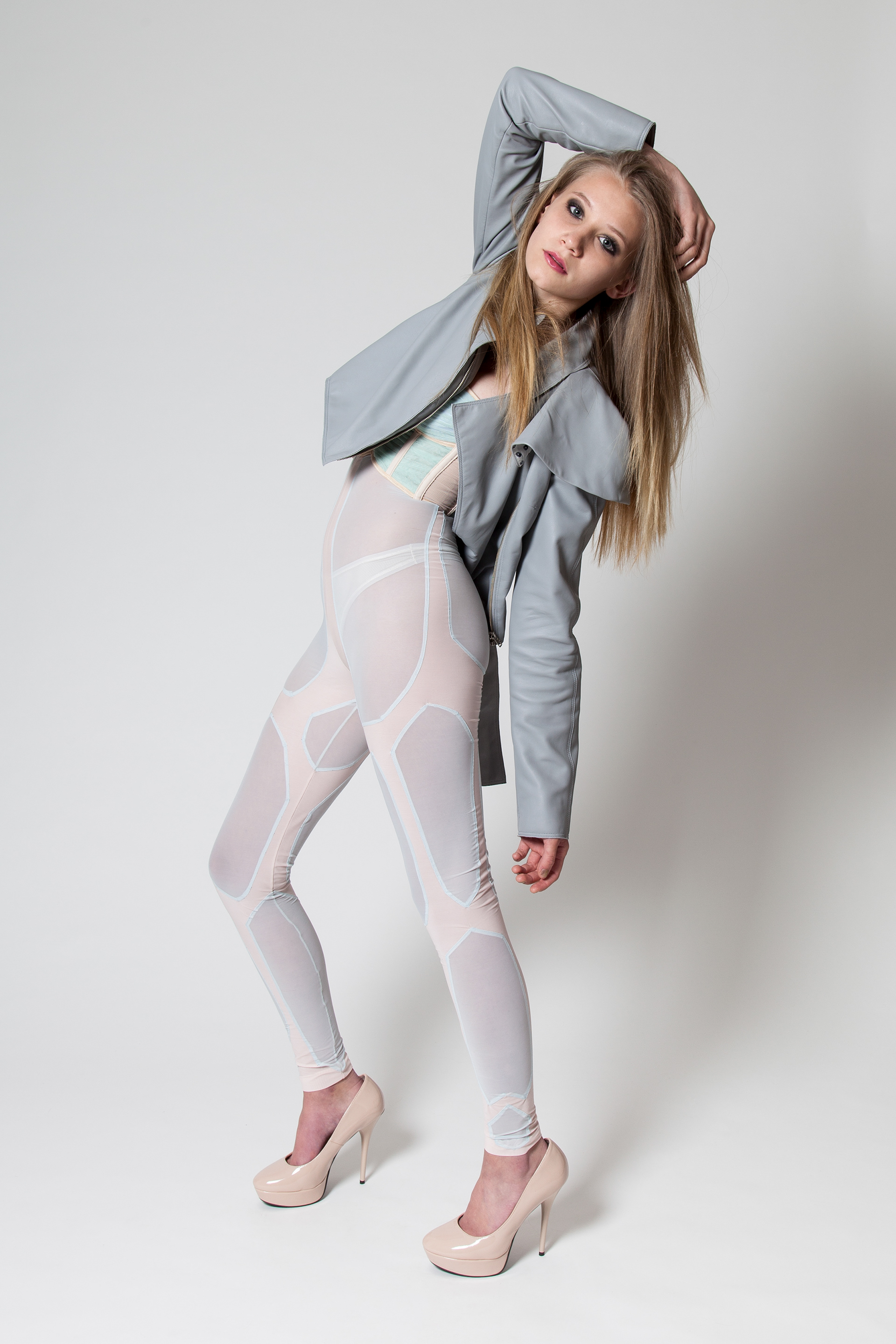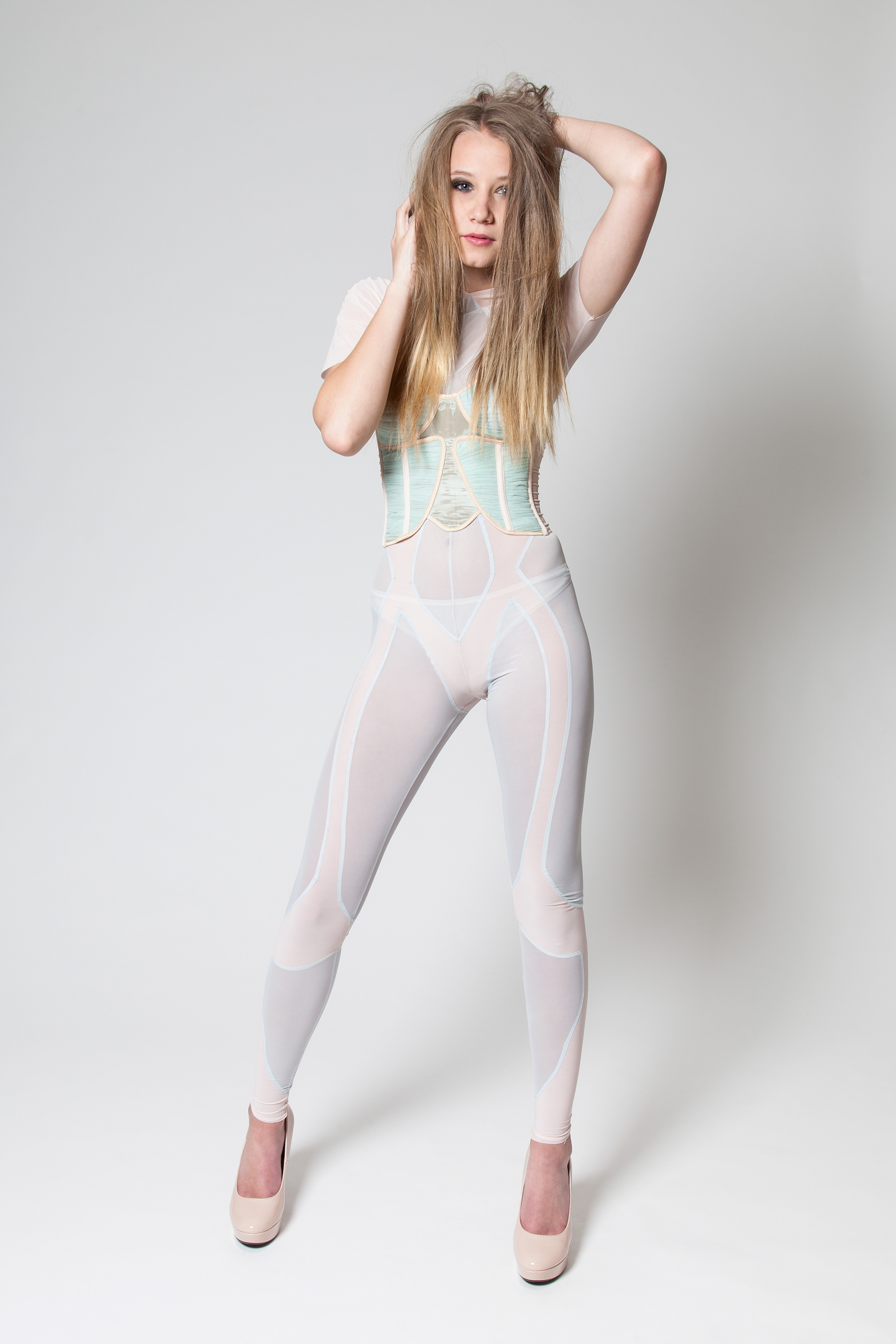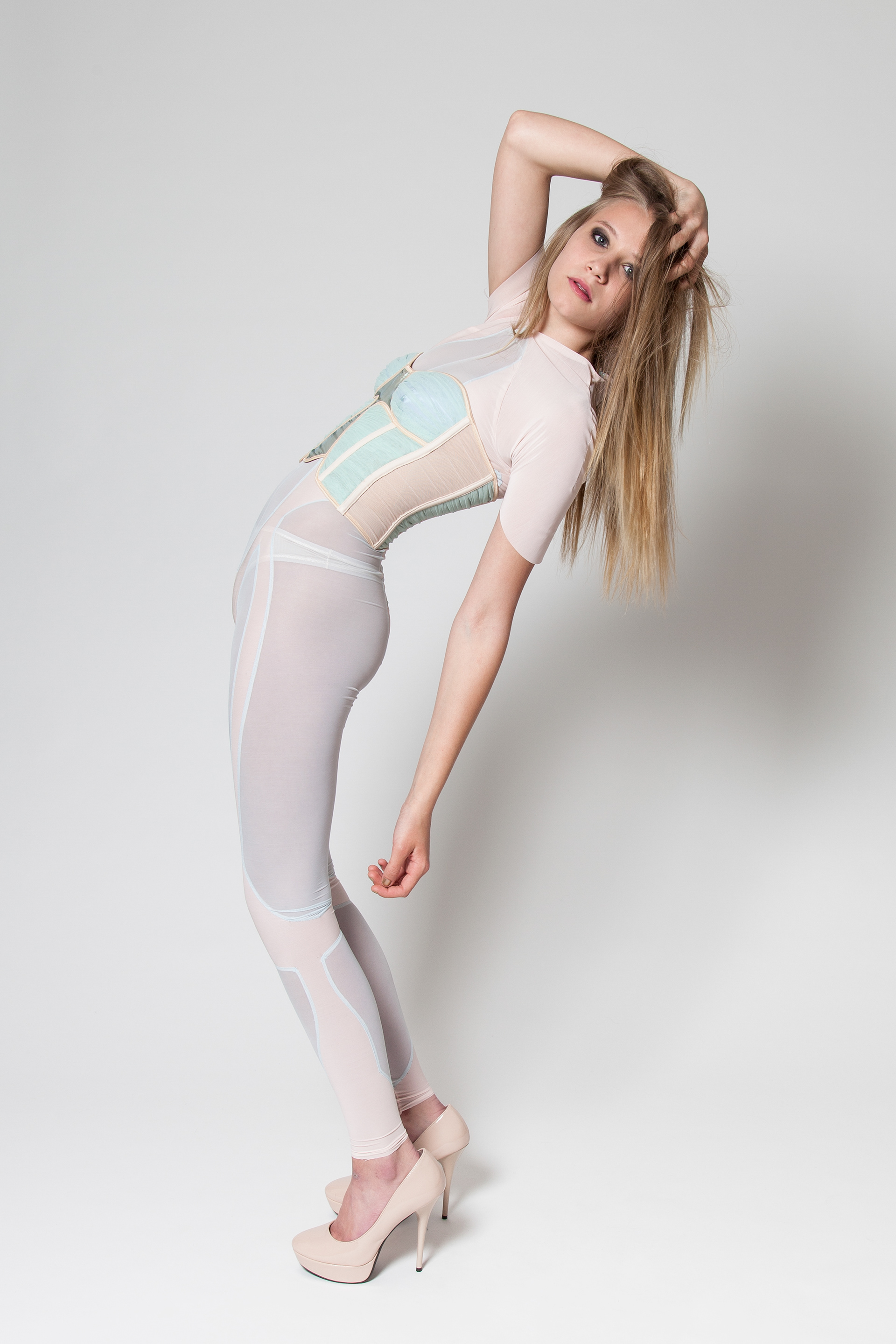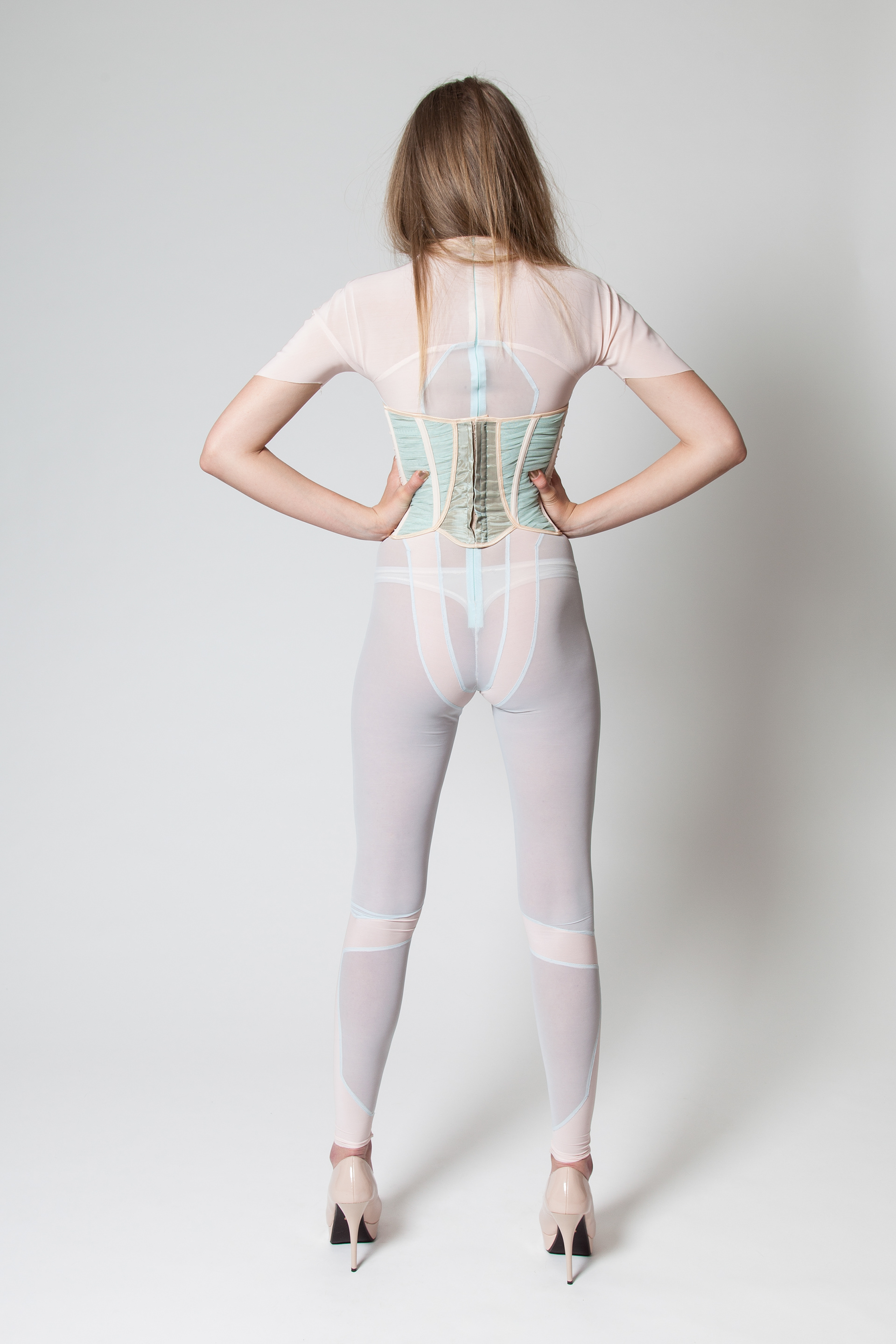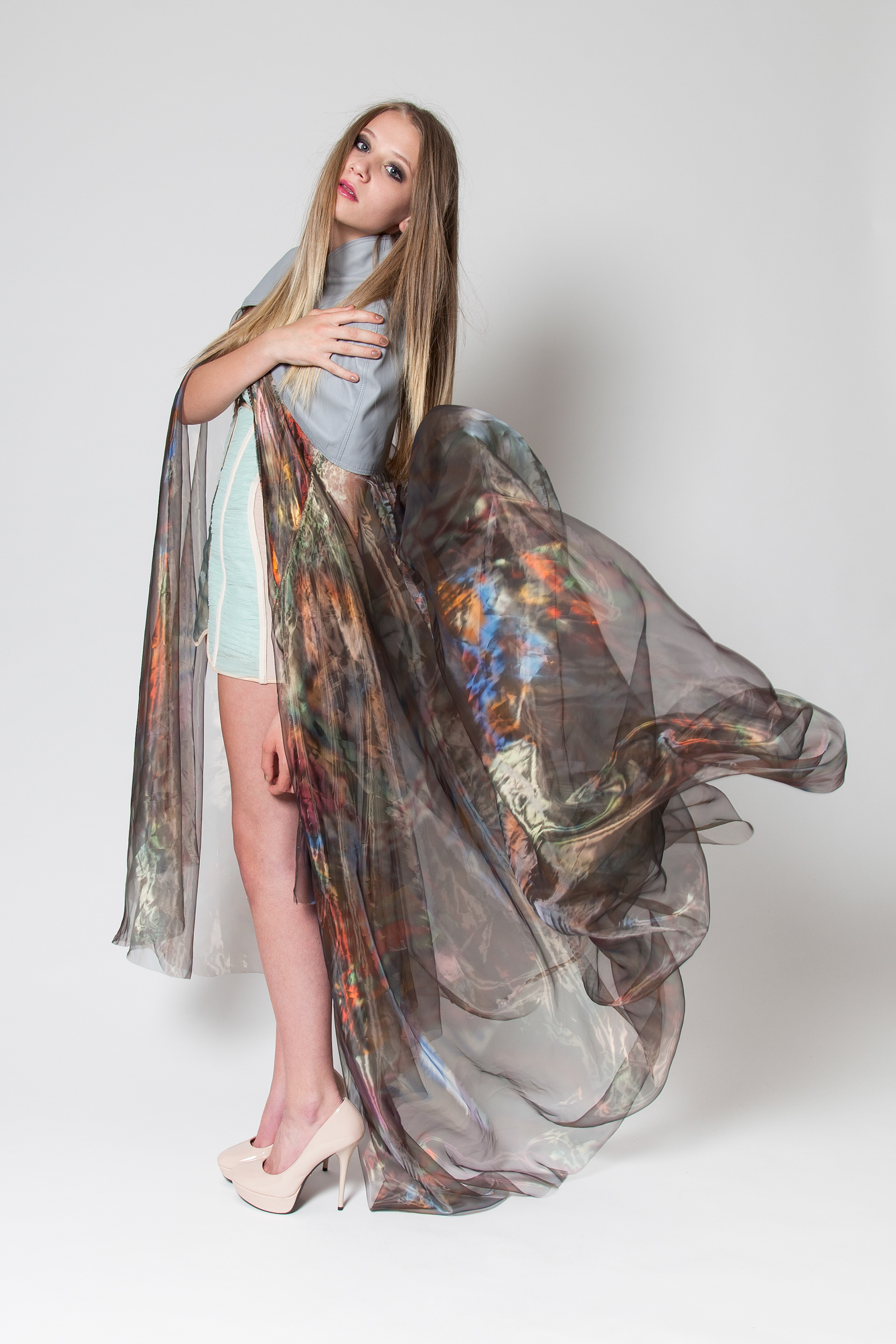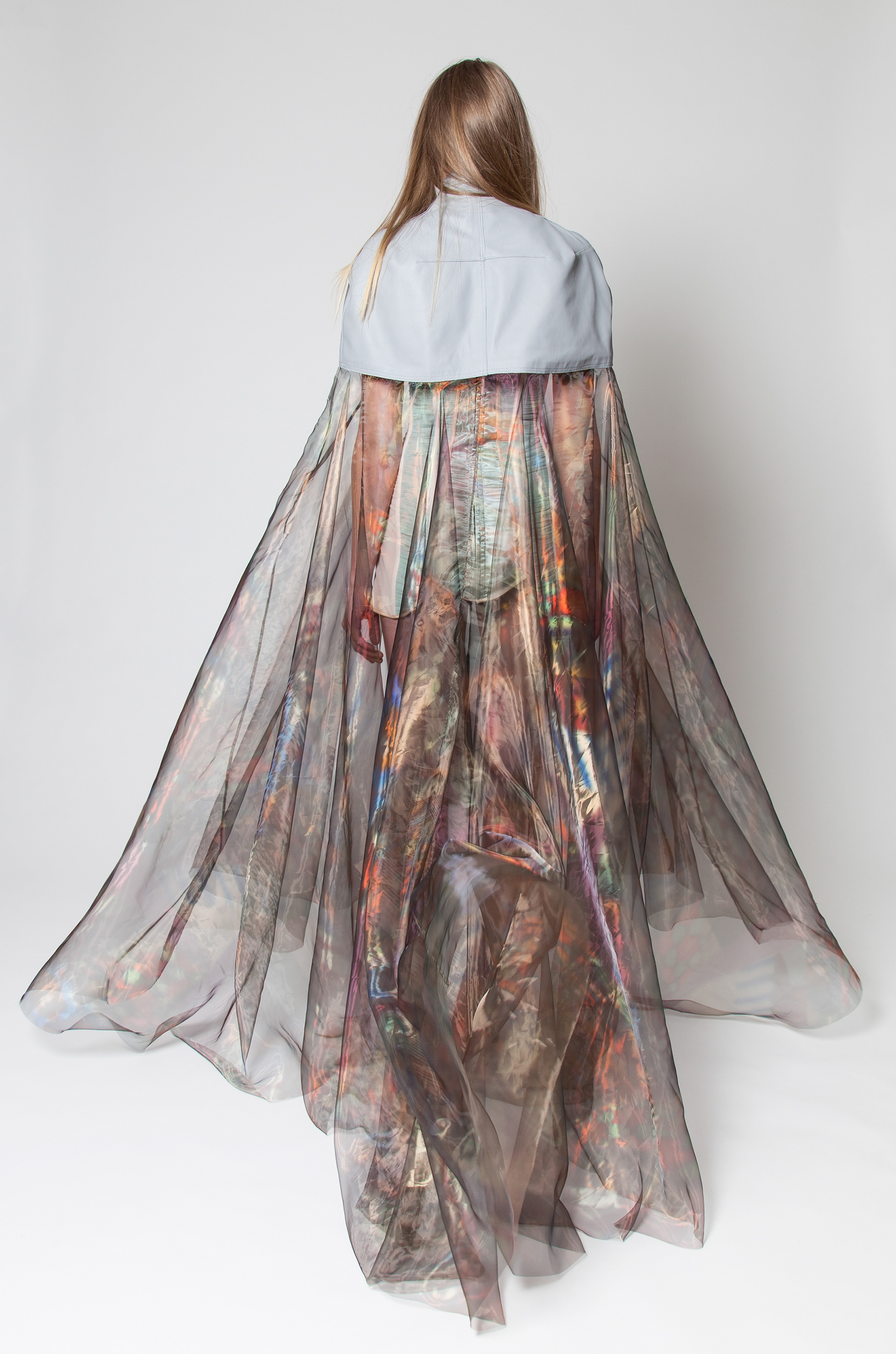 photographer - Alix Cora Stria
model - Lisa Marie @ Stella Models
styling - Stella Achenbach & Klara Diwold
make-up & hair - Alix Cora Stria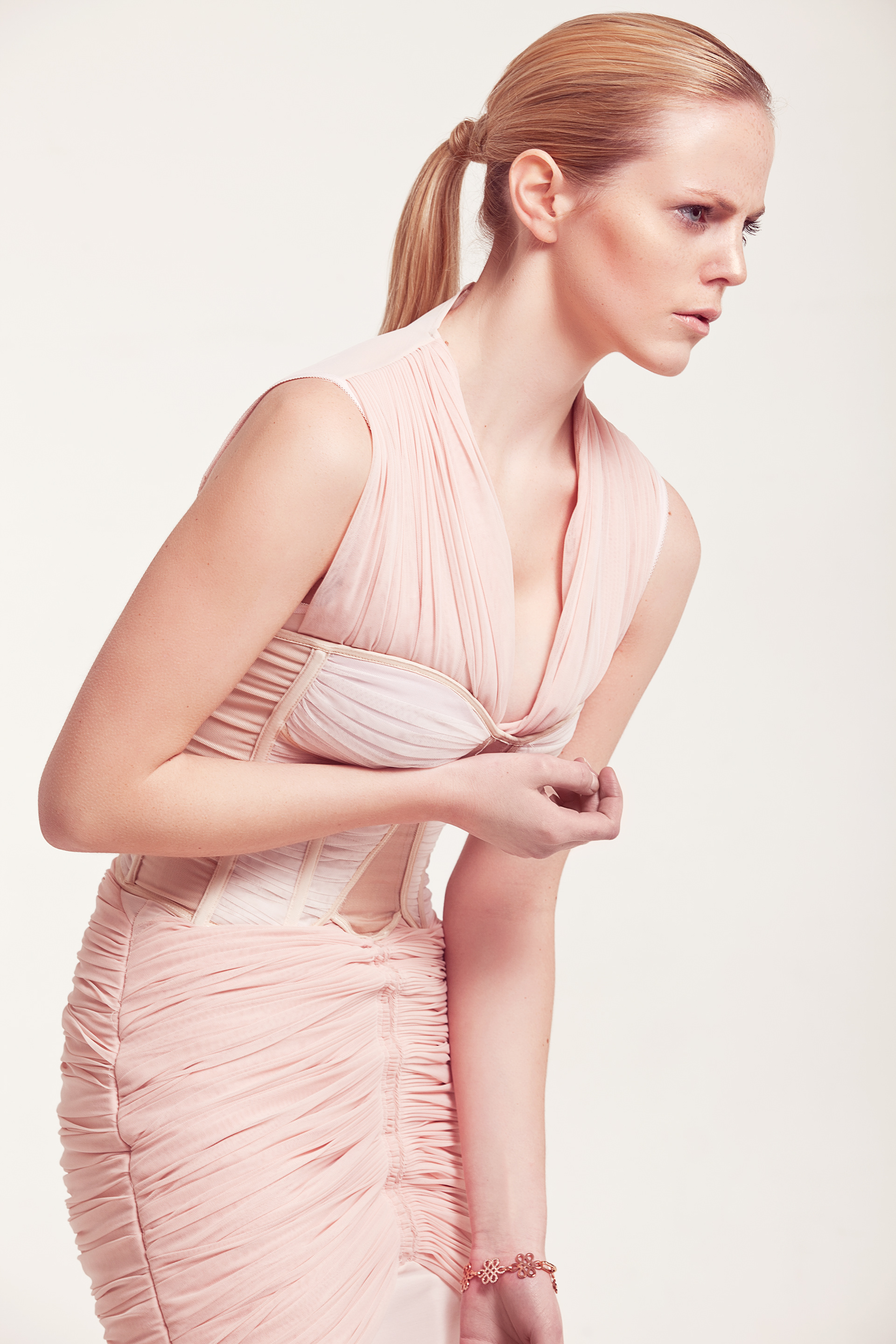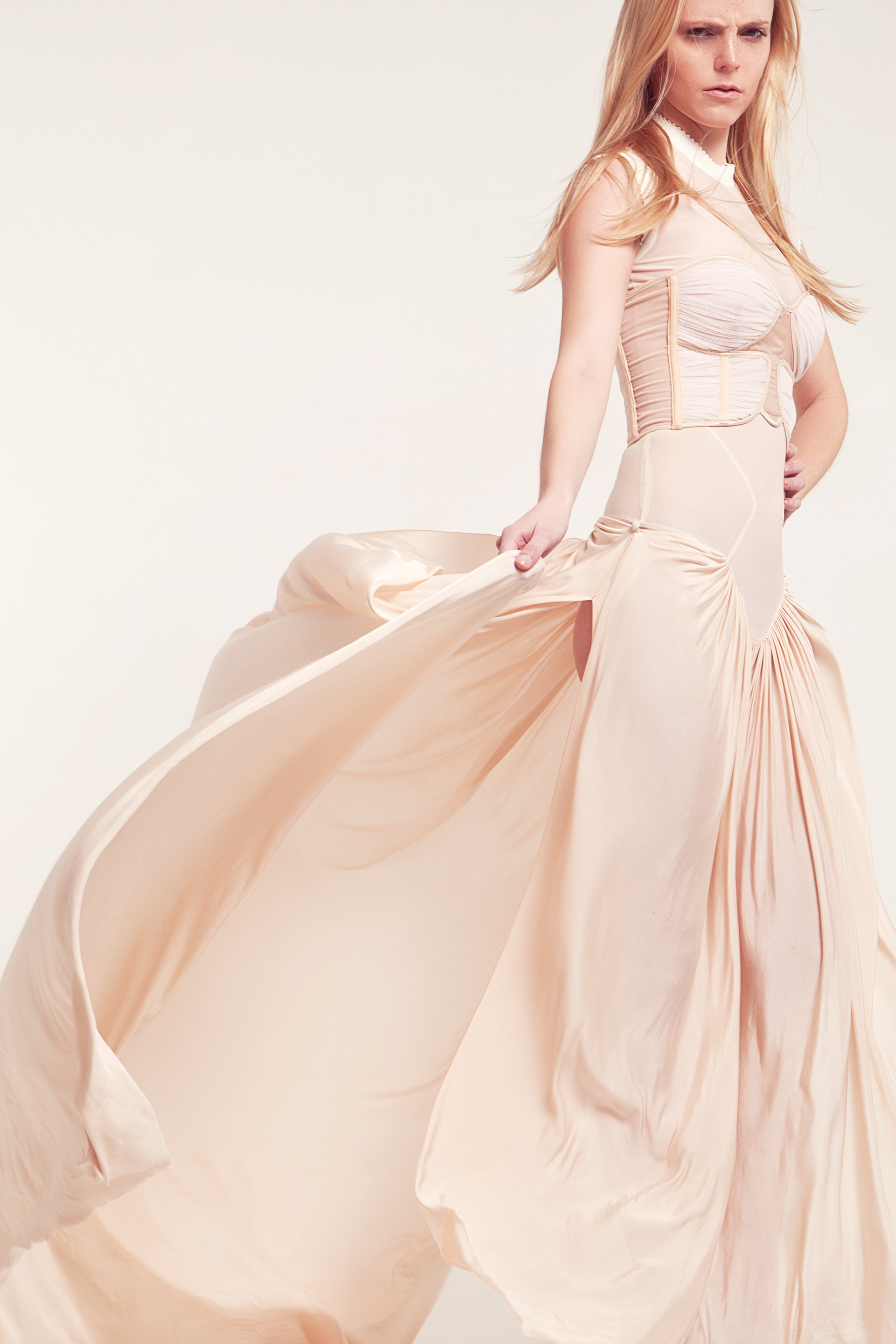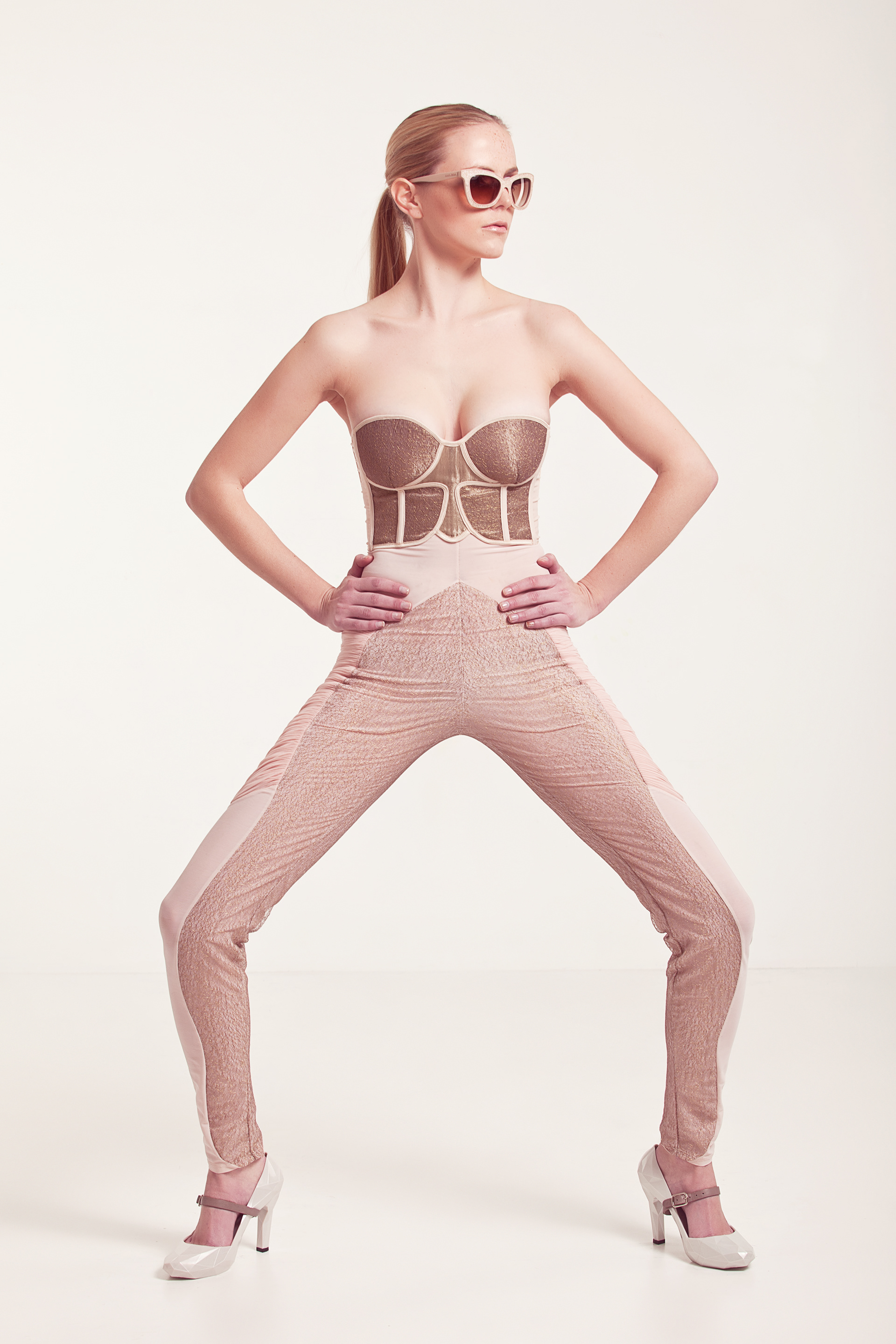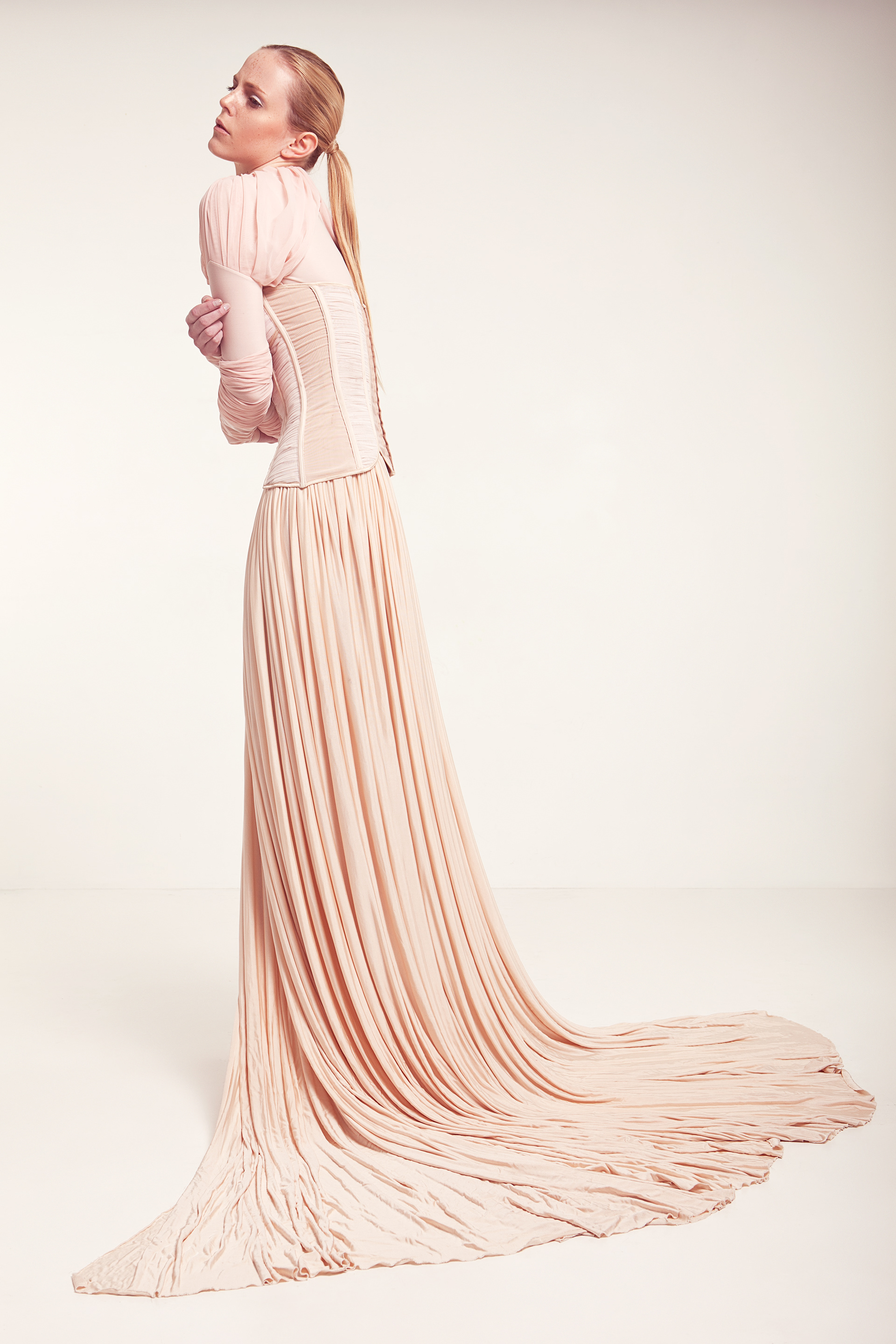 photographer - Verena Mandragora
model - Tabita @ Tempo Models
styling - Edisa Shahini
make-up & hair - Jessica Lang
published - Modo Magazine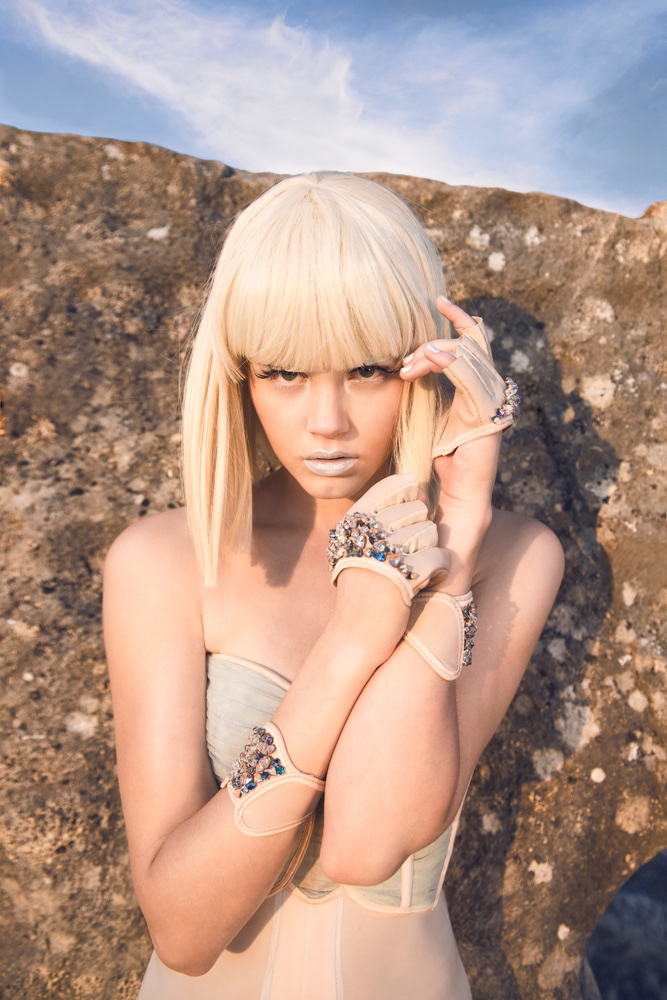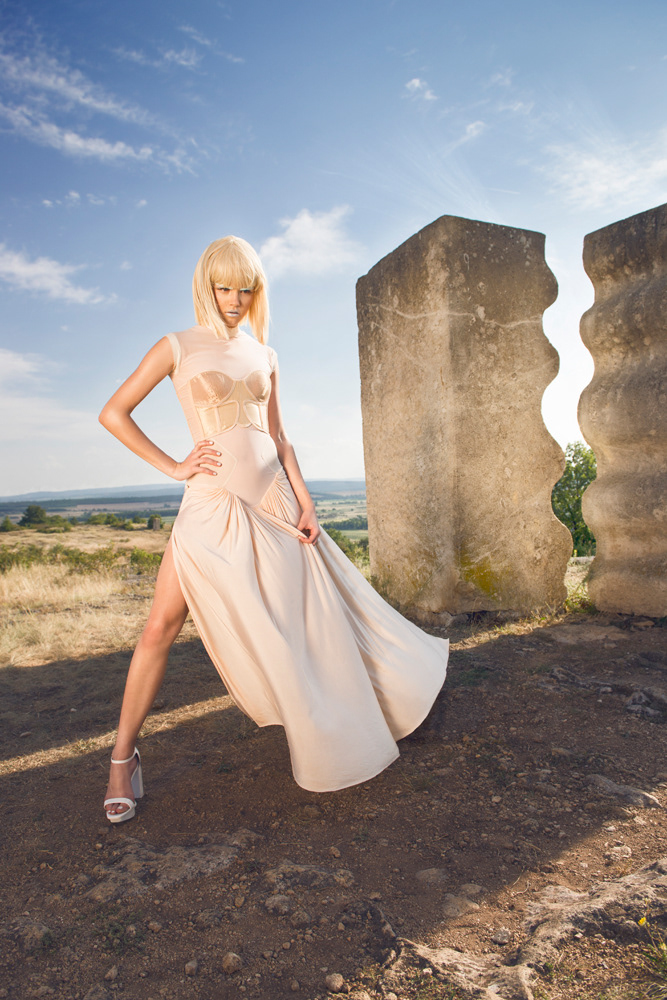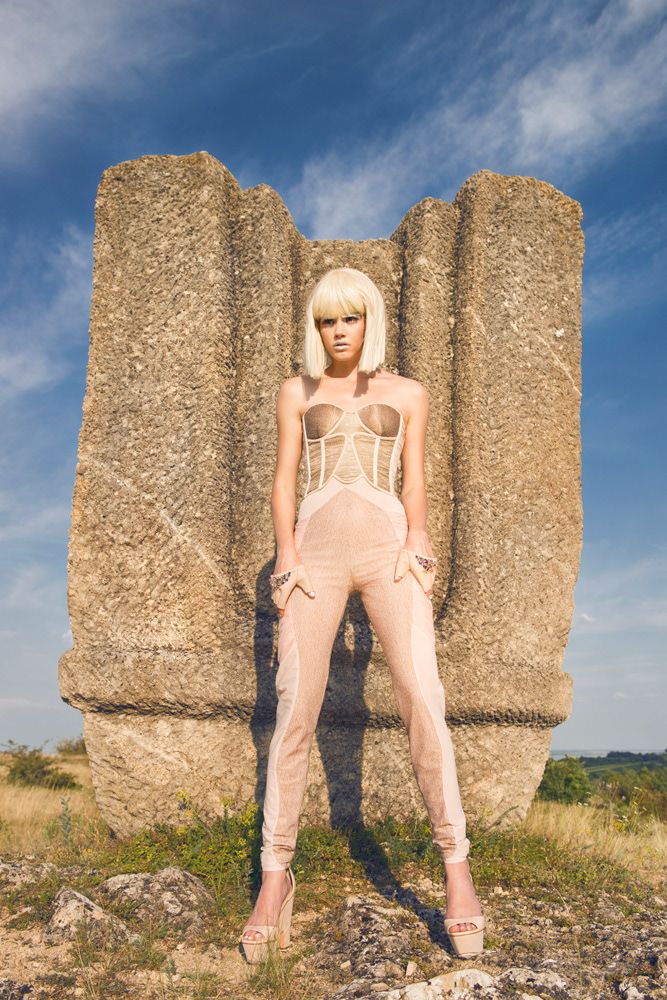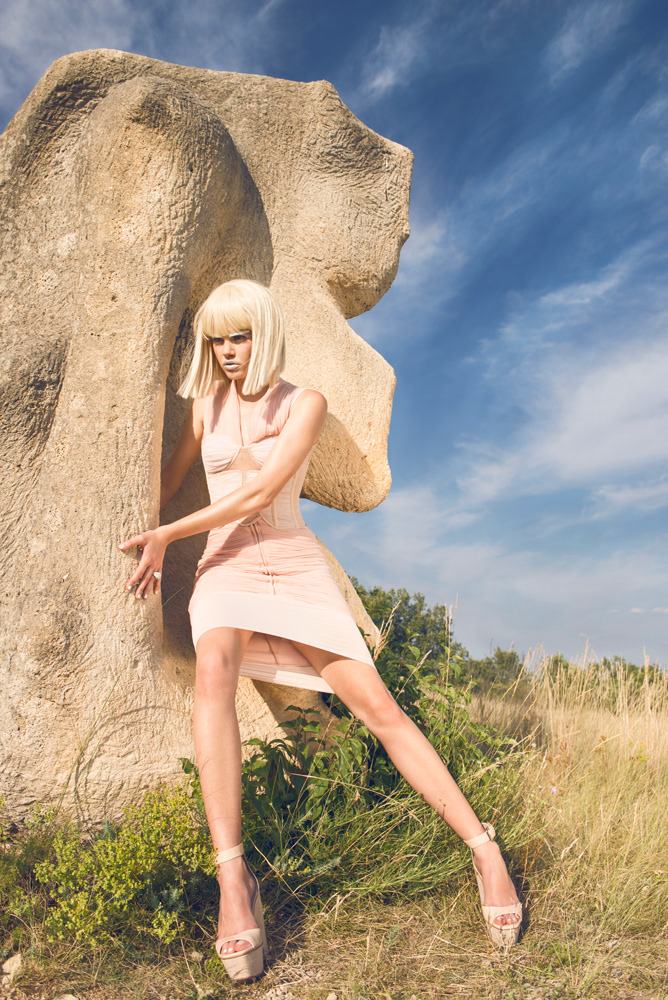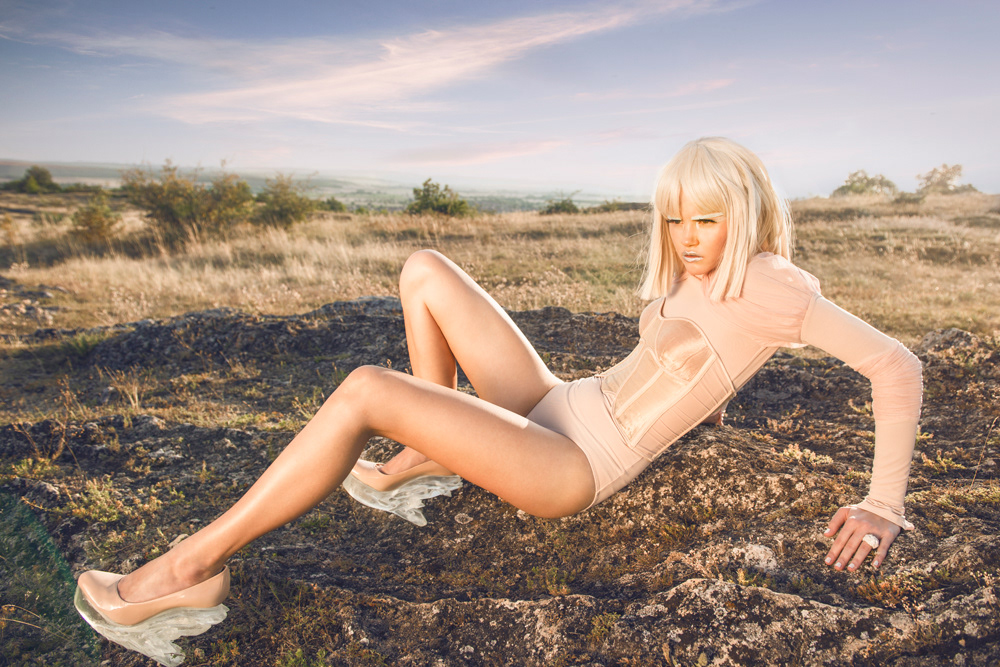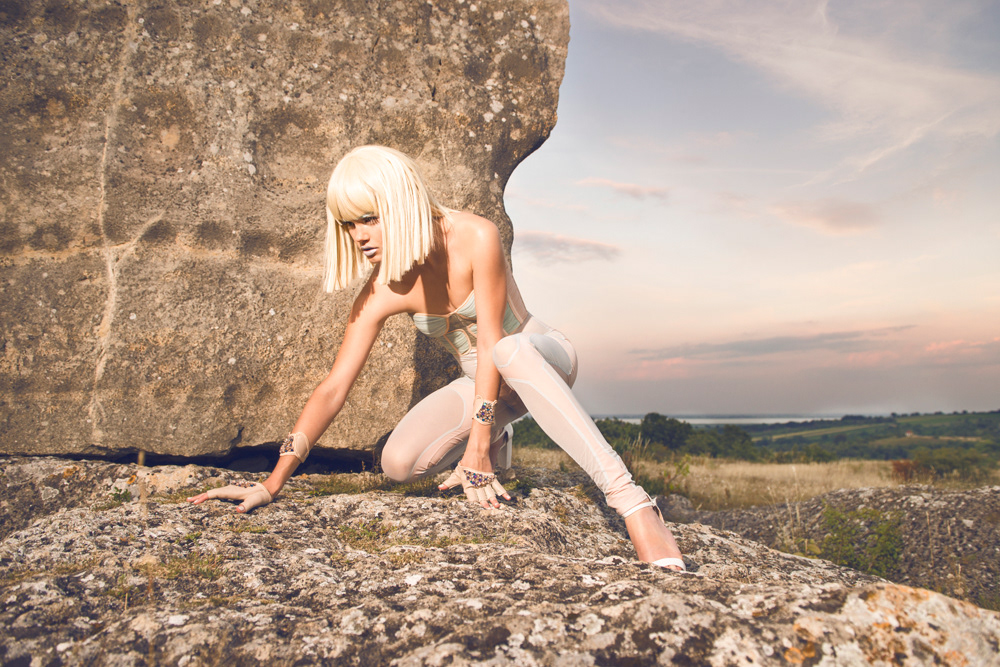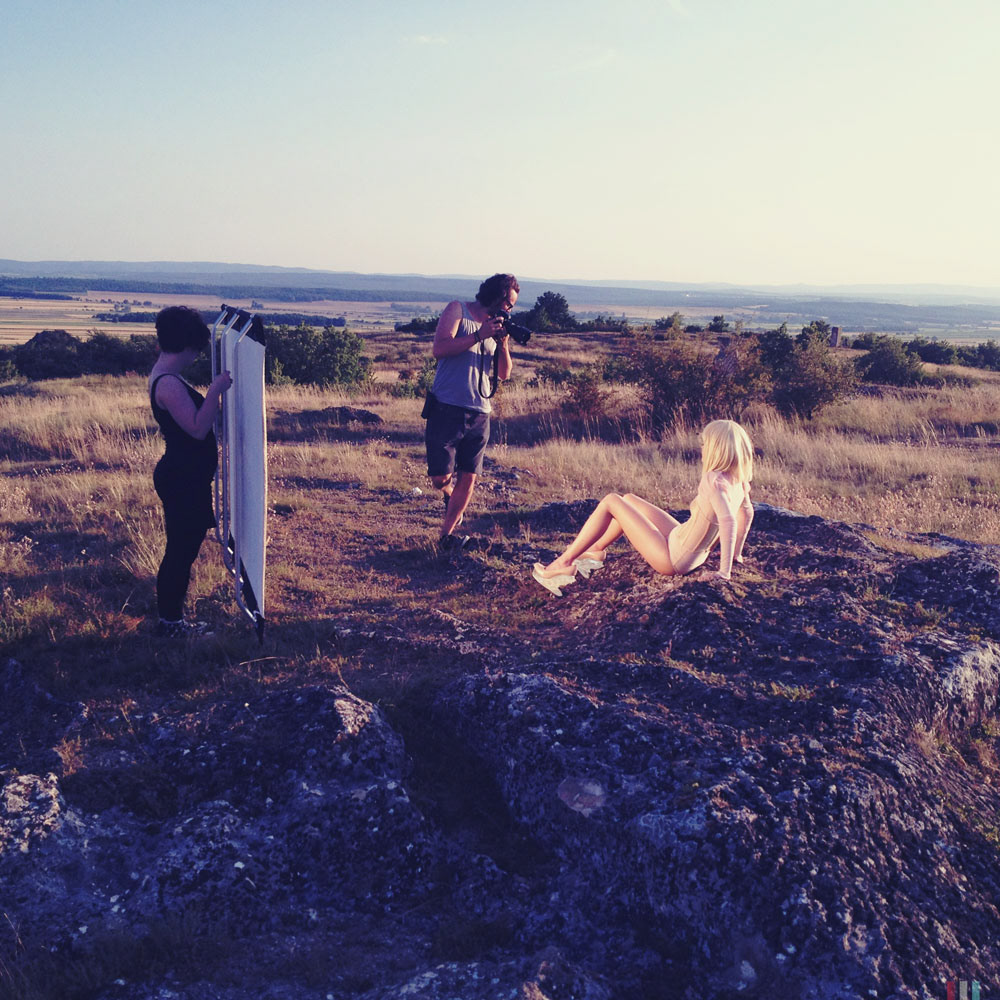 photographer - Clark H. Alexander
model - Sandra Bibi @ flairmodelmanagement
styling - Stella Achenbach
make-up & hair - Kaya L. Koinig
published - Trendhunter & Fubiz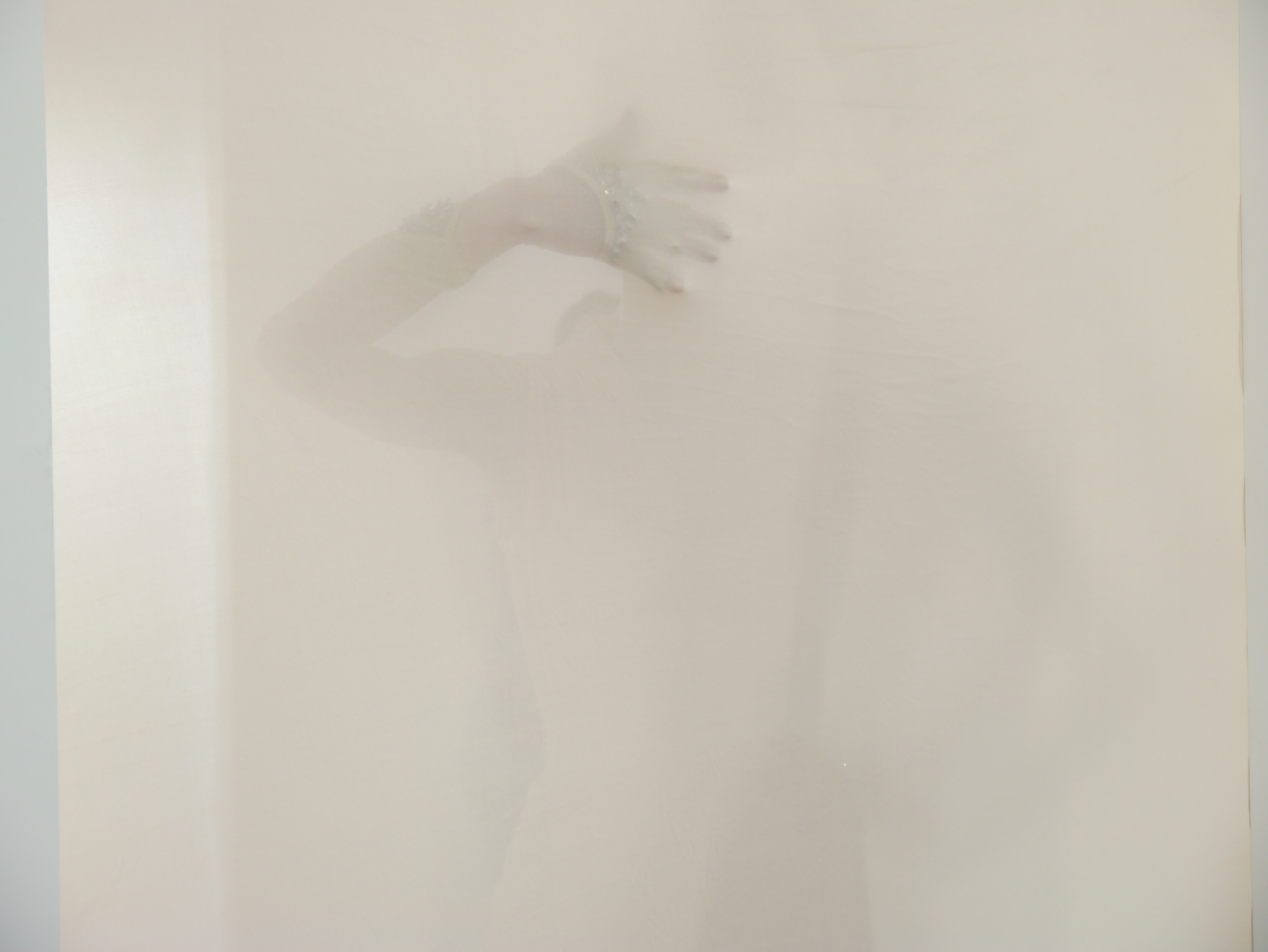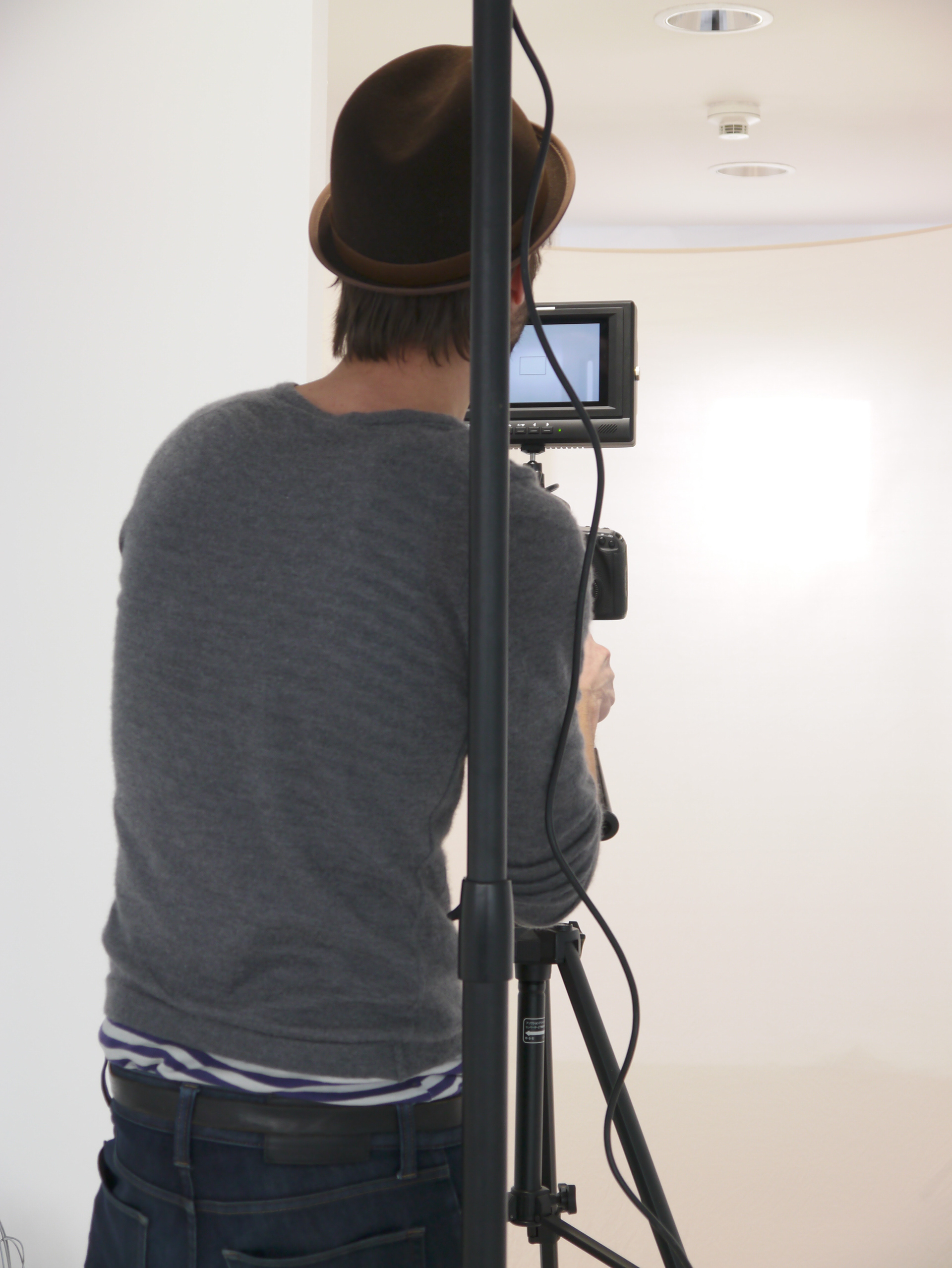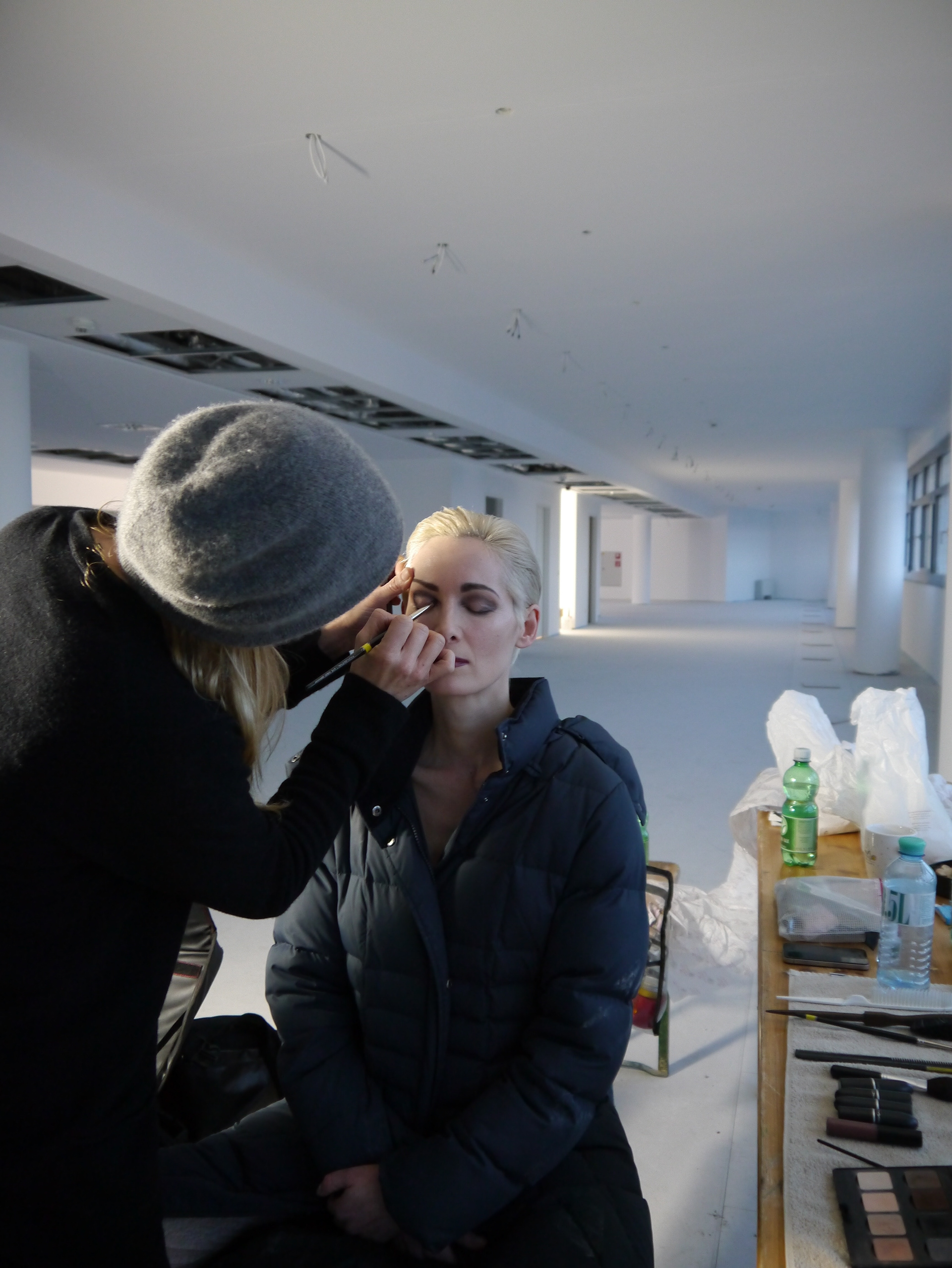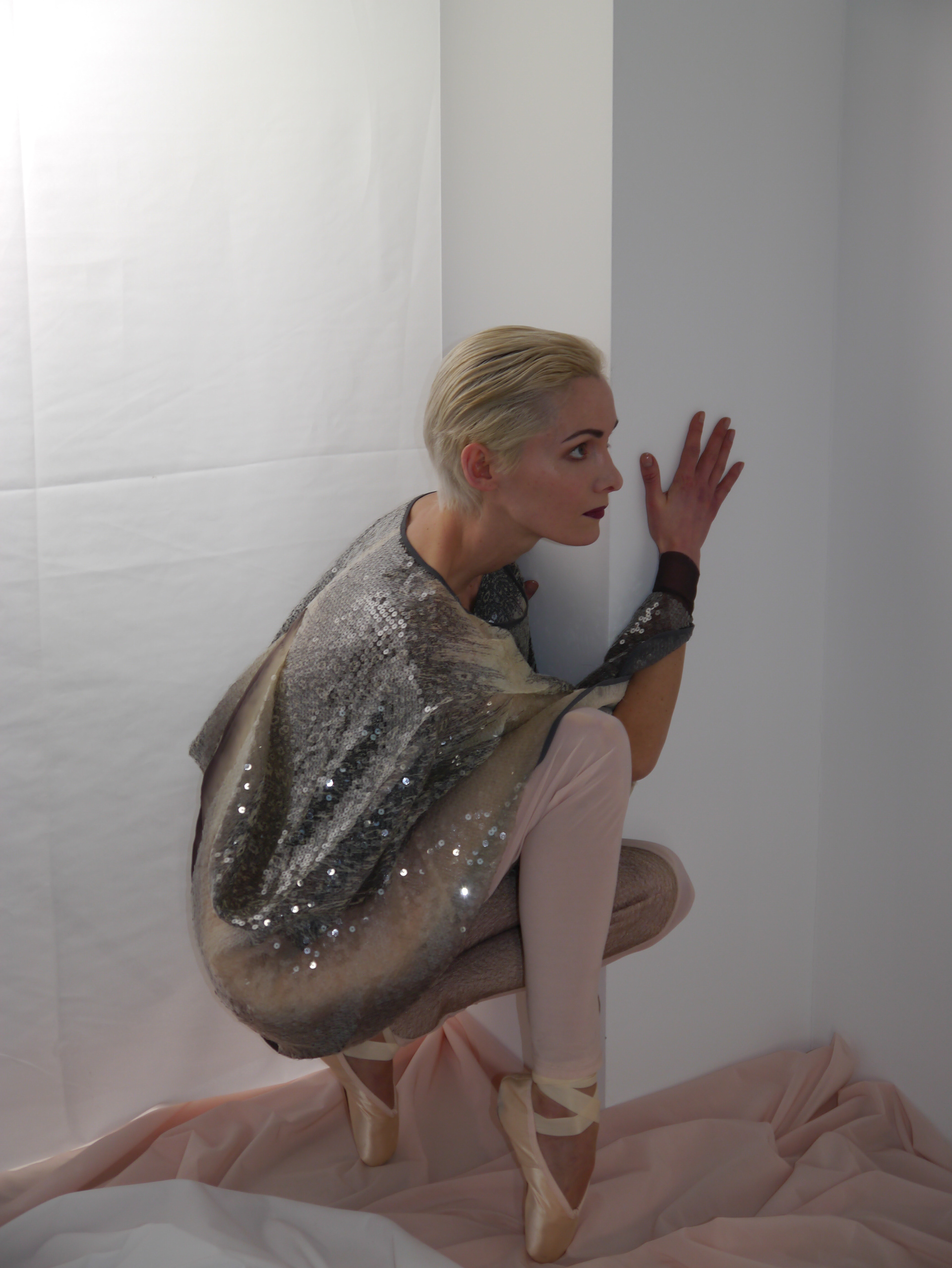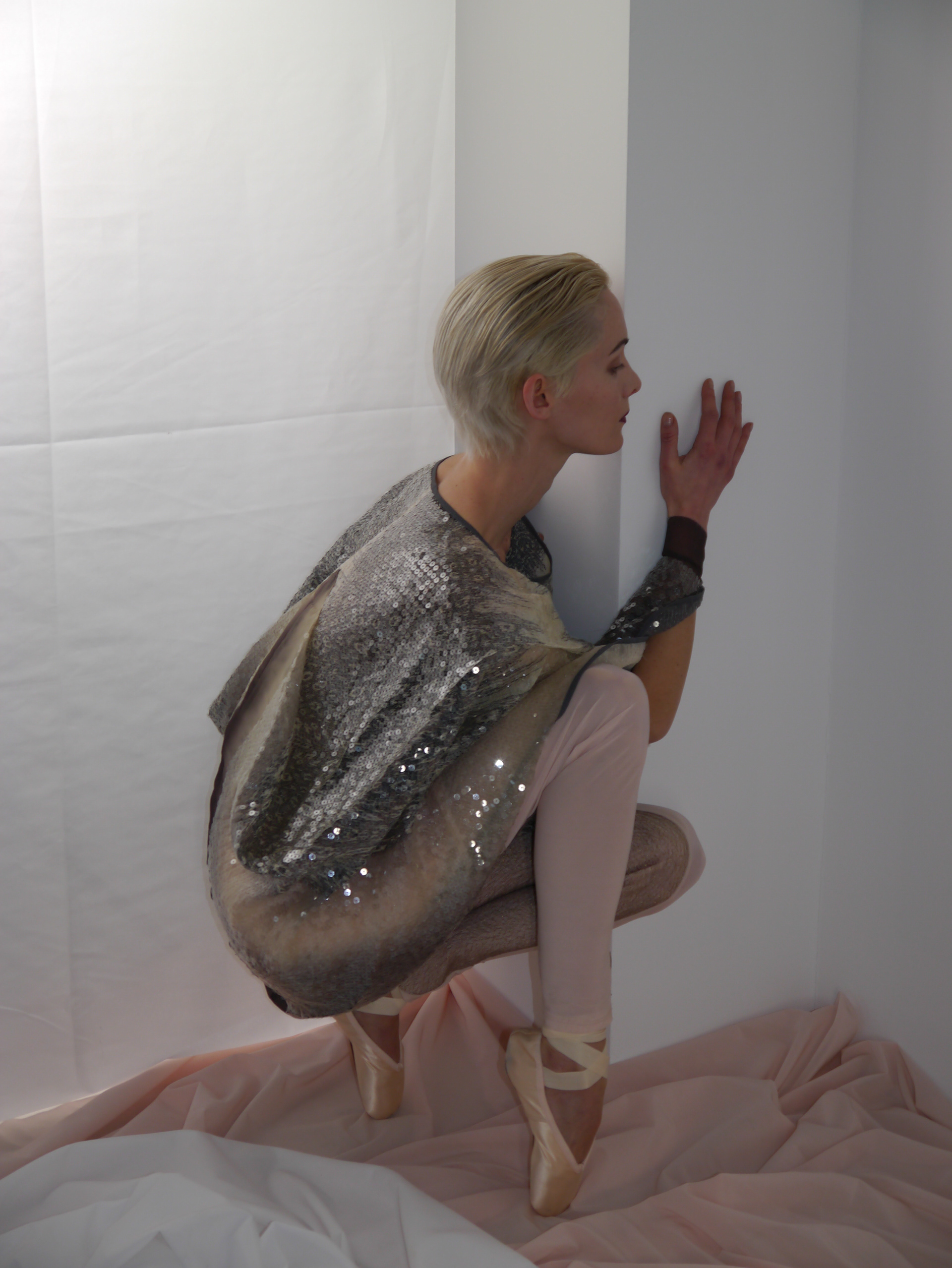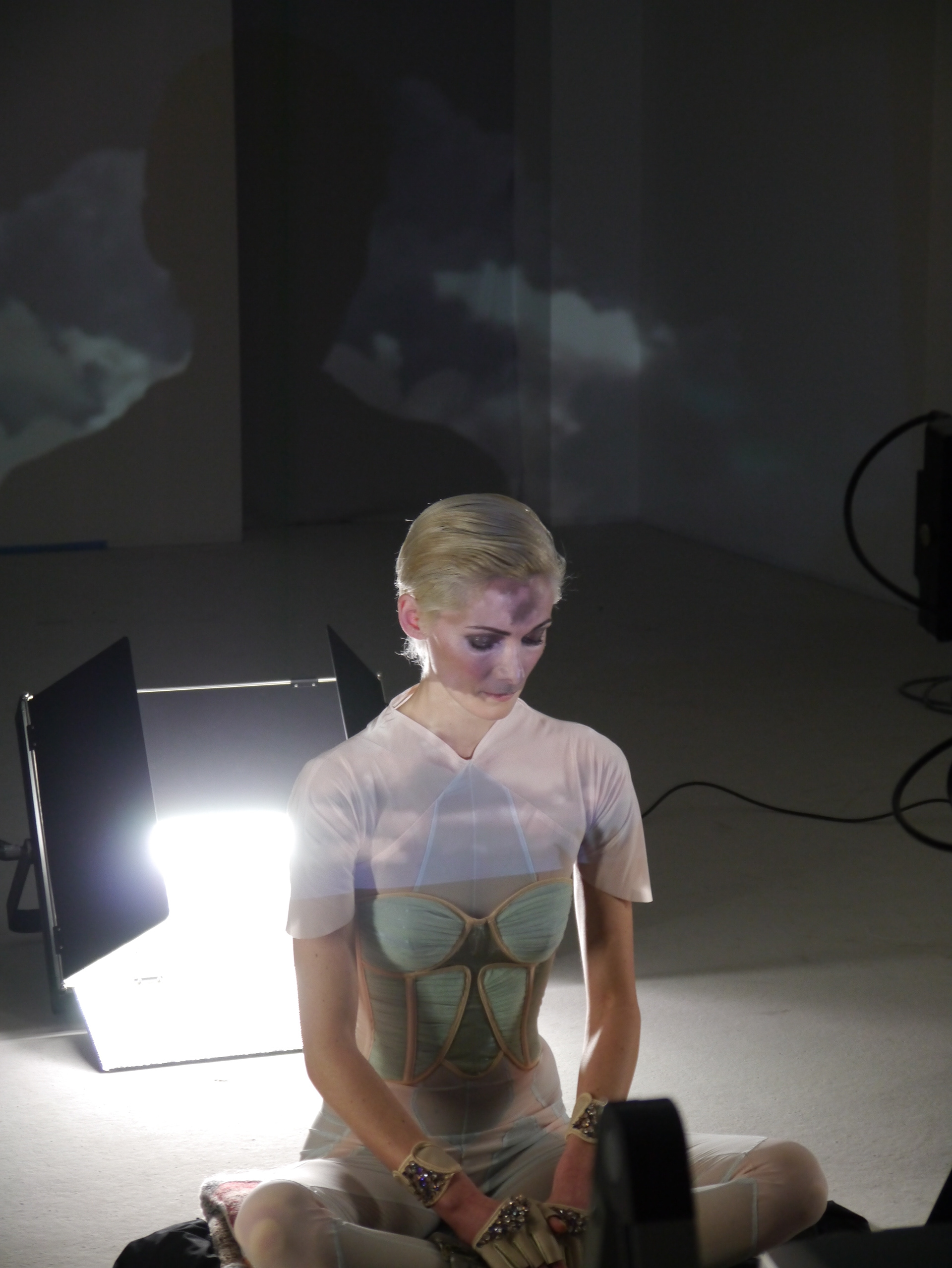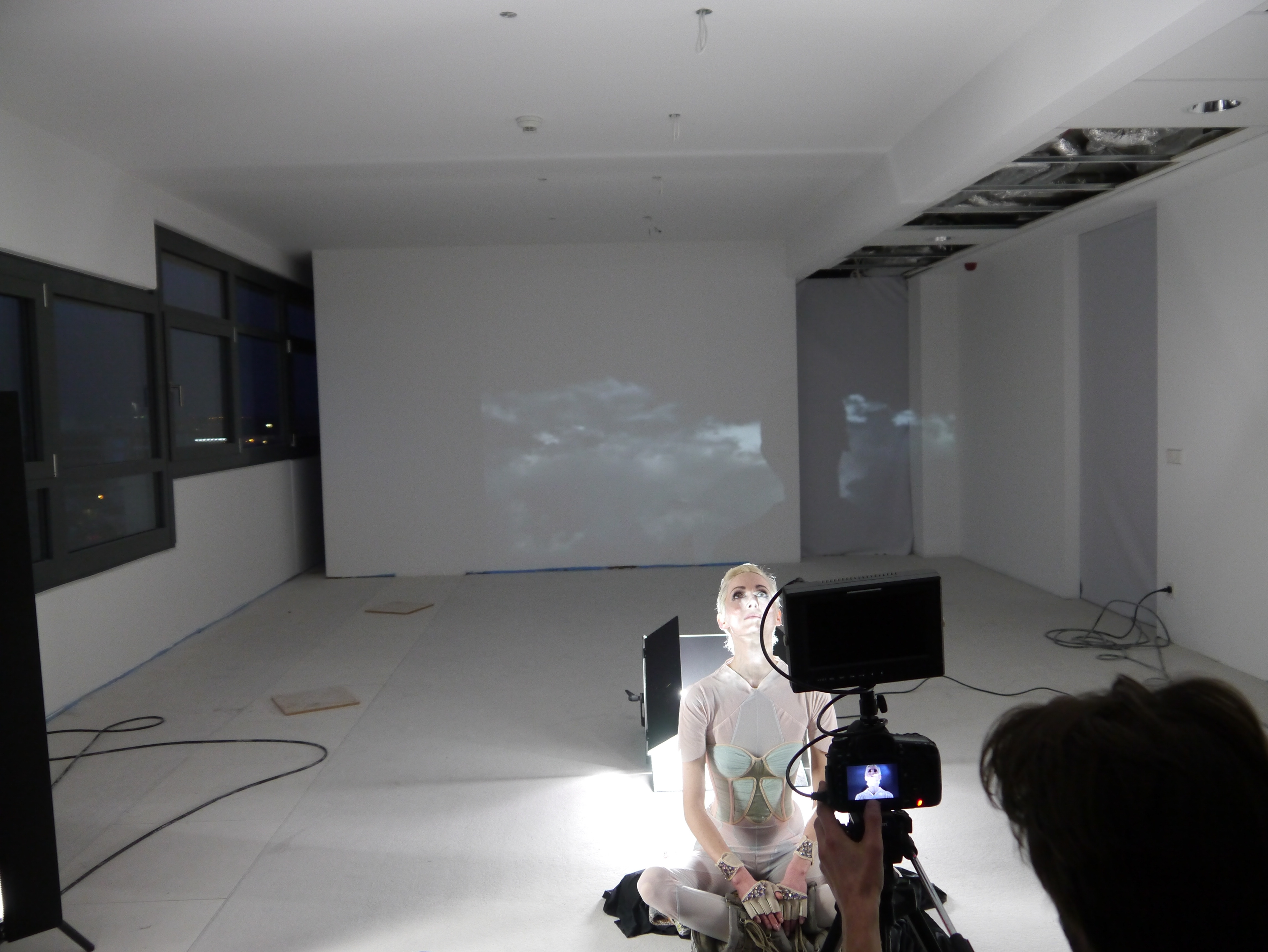 director of photography/ production - Bernd Mats & Verena Snurer
dance artist - Andrea Frevel
music - Shane Carruth
styling - Stella Achenbach
make-up & hair - Karoline Strobl
2nd Place Ringstraßen Galerien Award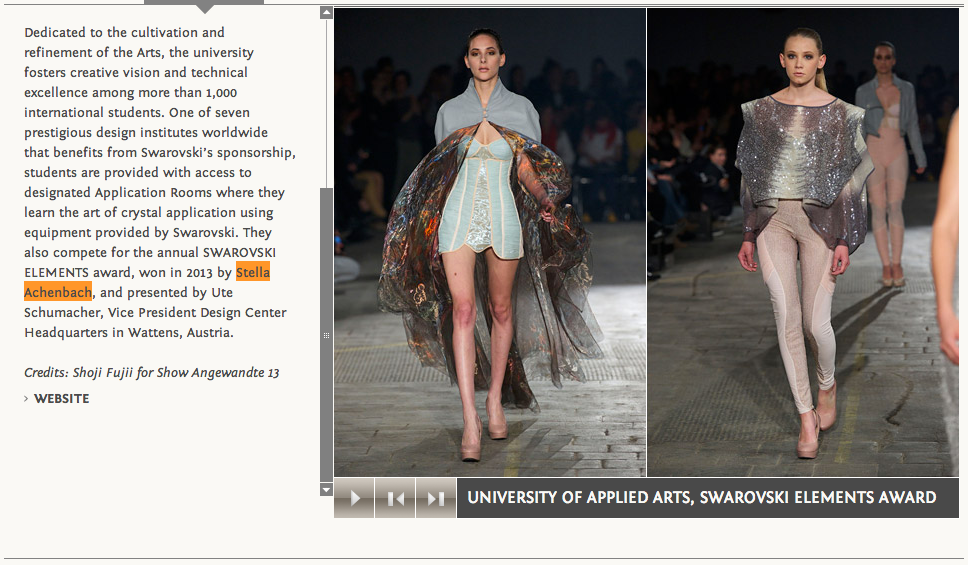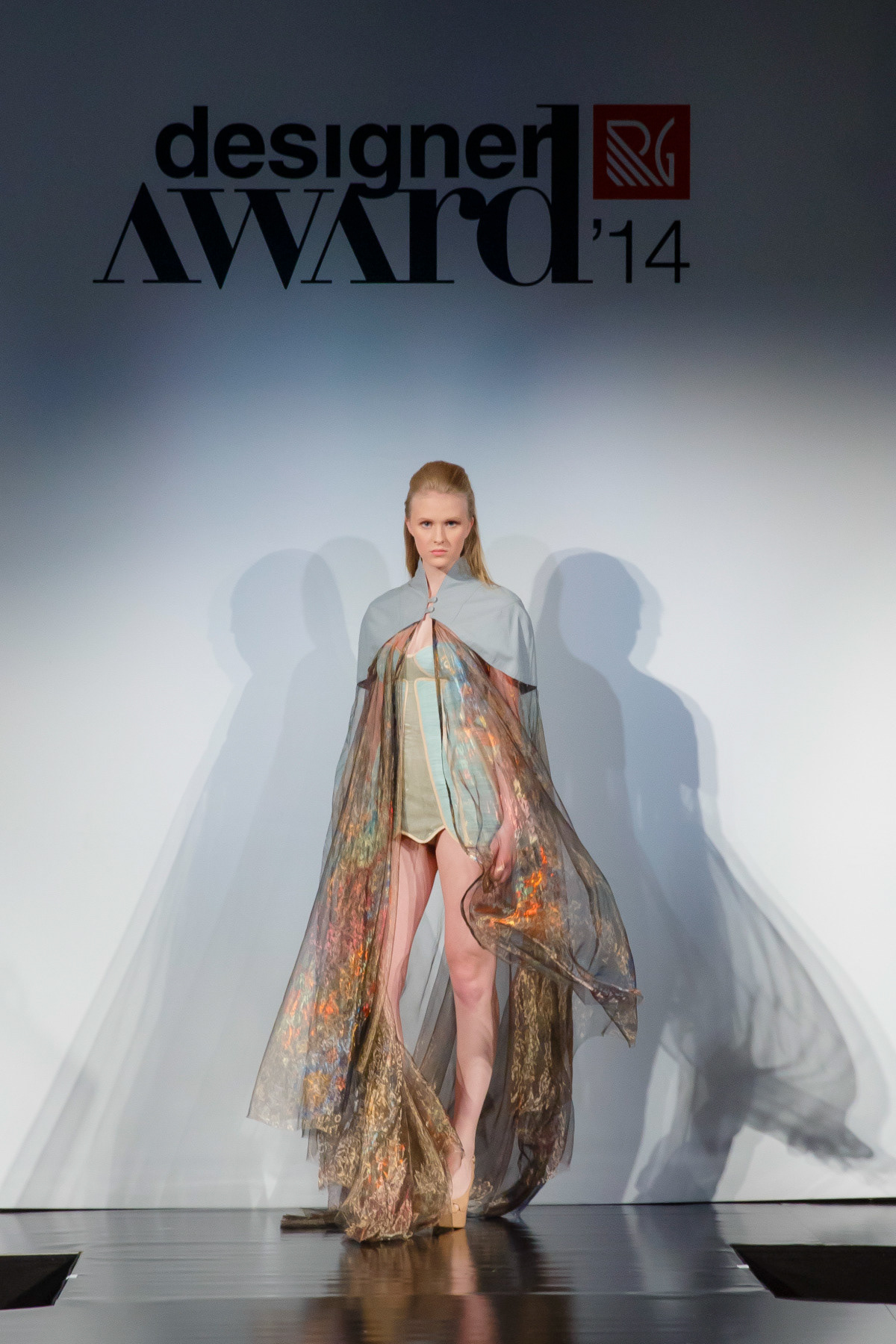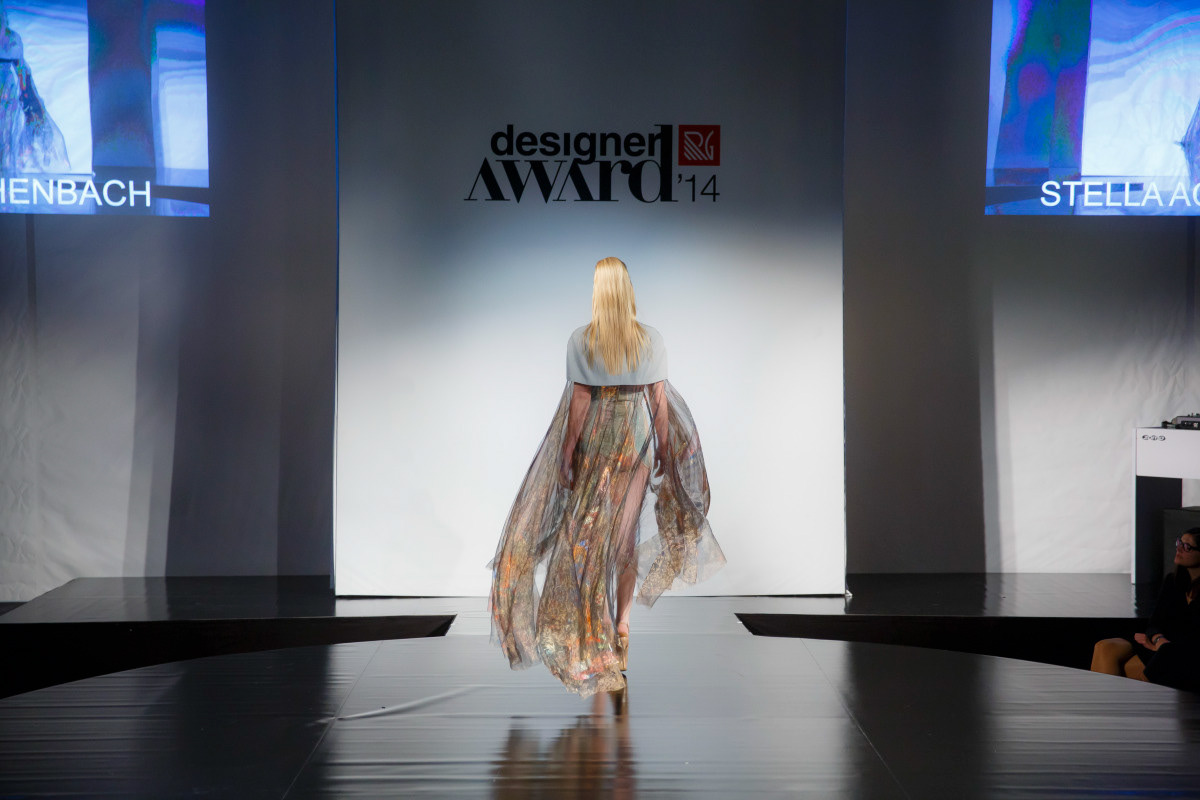 Italian Vogue Talents 2013
Wiener Journal 2013